Sitting at the helm of the Internet's newest social juggernaut, Reddit general manager Erik Martin has a tough task on his hands. He is charged with simultaneously turning Reddit's 4.5 billion monthly pageviews (by its count) into profits while keeping the peace with the site's notoriously advertising-averse user base. That user base has proven itself to be dangerous if messed with so, for Martin, the balancing act is a delicate one.
Perhaps unsurprisingly, Martin has so far sided with the community above all else. Reddit does not take network ad buys, it employs only two ad sales reps, and it routinely turns down campaigns from advertisers it believes do not mesh with the site's culture. These are luxuries most ad sellers do not have. Martin sees this as a simple risk-reward scenario.
"Yes, we could turn on network advertising and make a ton of money right now," he argues. "But we would be undermining this community and this amazing social platform we built up."
If Martin's argument sounds familiar, it's because you have likely heard it before from other skyrocketing social companies who later backed off their advertising ambivalence. Facebook, for instance, promised user-friendly advertising with perfectly targeted ads based on social connections, but recently opened itself up to ad exchanges and still regularly serves ads for diet pills. Tumblr CEO David Karp once said advertising makes his stomach turn but is now beefing up his ad offering, especially on mobile devices. YouTube, in the past, expressed a distaste for pre-roll ads, but now runs pre-roll that can run as long as 15 minutes, albeit with a skip function. It is thus fair to ask whether Reddit will go the same direction or find some way to buck the trend.
Reddit is a slightly different beast than the companies listed above. Its leadership has never bashed basic banner advertising, nor has it sworn it of. Instead, the company has worked to limit ads with revenue from a subscription service called Reddit Gold. "Advertising will probably always be a part of our revenue," said Reddit CEO Yishan Wong in a blog post pitching Reddit Gold, "but we want to be ultimately beholden to you, the users." And Reddit's ownership structure — the company is now its own entity after a spin out from Conde Nast — means that it faces less pressure to profit maximize than companies burdened by millions of VC dollars, like Tumblr.
In an interview at Reddit's triangular office space at New York City's WeWork Labs, Martin argued that Reddit could indeed be different. The ad experience he's working to create, he says, is one that Reddit users actually like and pay attention to and, hence, is more valuable. Reddit, Martin said, can be an answer for advertisers looking to break through the noise in an online advertising environment defined by low engagement rates and banner blindness.
"We've gained their trust because we don't show crappy ads," Martin said of Reddit's user base. "There are people online that you can't show ads on 99 percent of the sites out there, but you can show them ads on Reddit." The point, according to Martin, is that Reddit users open themselves up to advertising while on the site because of the user friendly experience the company has created.
On top of turning down a segment of would be advertisers, Martin is not afraid to get creative with ad space in order to keep users engaged. Reddit, for instance, has a subsection called "non ads" where users post photos of cute animals and nature scenes hoping that Martin's team will run those pictures through their ad server– and his team frequently obliges. "Even if we were sold out of inventory," Martin said, "we would still make sure to do that."
Then, there are times where Reddit uses ads to highlight great moments within specific subreddits. Martin told a story of a lucky coincidence that occurred within one of the site's rage comics subreddits. One of the members of the subreddit, Martin said, amusingly posted about taking one of his girlfriend's pregnancy tests and testing positive. The story appeared funny until someone in the subreddit pointed out that a positive pregnancy test for a male could be an early indicator of testicular cancer. The suspicion was confirmed after a visit to the doctor and, because it was caught early, the cancer was still treatable.
In tribute, Martin's team used ad space in the subreddit to run Amazon affiliate banners for pregnancy tests. Though Martin admits the ads likely did not generate massive sales, he believes they helped form a connection with the members of the subreddit and perhaps changed the way they view ads.
Brian Mount, a Reddit user and digital producer at the Interpublic owned The Martin Agency, agrees with Reddit's approach but said it is likely more about survival than anything else. "If they actually started to just put tasteless or irrelevant ads everywhere you'd probably see a community who would just leave," he said. "Reddit is a big deal," he added, "but it's not hard to create another Reddit."
For his part, Mount admitted that he had yet to place with ads on the site due to fear of being ignored. "Reddit has a huge audience," he said. "They have one of the most engaged audiences, people spend a lot of time on Reddit, but it's just not always the right fit for a lot of campaigns only because you don't expect Reddit users to be looking at your ads."
Martin said he hears this argument often, but argued that although Reddit users love adblock, the fact that many of them turn it off when visiting Reddit should be proof they are more willing to listen to advertiser pitches on Reddit than your average user would be elsewhere on the internet.
This argument did not seem to convince Mount though. "In the community itself, thats a respect thing," he said. "They understand that advertising is a part of it and Reddit cannot be free." Because they don't want Reddit to go broke, he explained, they turn off adblock to help the site sustain itself.
Martin, for his part, seems undaunted. Unlike the companies that eventually tossed away their aversion to advertising, he says that Reddit does not answer to big VCs and has no plan to IPO. His goal, at this point, is to turn the company profitable and put it in position to reap the financial rewards down the road.
"We're capitalists," Martin said. "But there are so many more ways to generate revenue and so many different business models something like Reddit could have in the next ten years, we would just limit our options if we try to maximize now."
https://digiday.com/?p=37753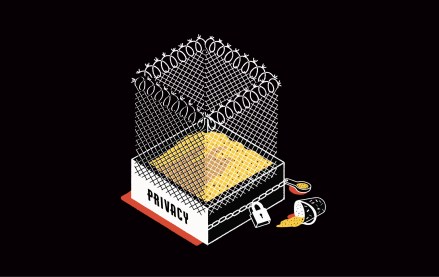 December 4, 2023 • 4 min read
FLEDGE stands for 'First Locally-Executed Decision over Groups Experiment' and makes ad auction decisions in the browser, rather than at ad server level.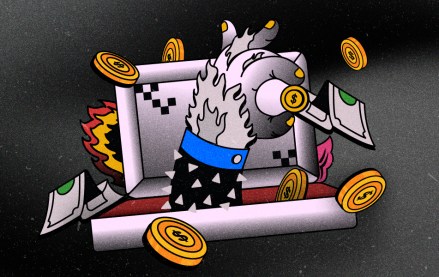 December 4, 2023 • 7 min read
A look at the genesis of ad tech, from the first online display ad in 1994 to the dotcom crash.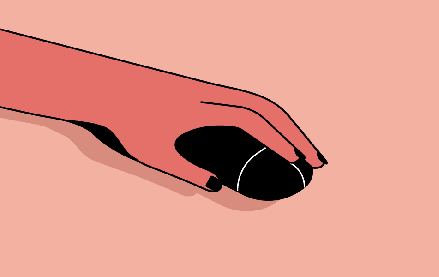 December 1, 2023 • 3 min read
People claim that the role of chief diversity officer is vanishing. However, AI is booming, and the CDO can help ensure responsible AI.