Digiday research: Three quarters of European publishers prioritize Facebook
March 27, 2017 • 6 min read
•
•
Last month, Digiday gathered some the leading lights of European publishing just outside Lisbon for three days of high-level discussions. Among the major themes were the Google-Facebook digital ad duopoly, the lurking specter of ad blocking, cracking programmatic broadly (and the promise of header bidding specifically) and forging direct relationships with readers.
A few key data points:
Facebook: can't live with it, can't unfriend it
The platform gobbling up most of the publishers' resources is Facebook, with 77 percent of them putting more into the social network than Twitter, Snapchat, Instagram and YouTube.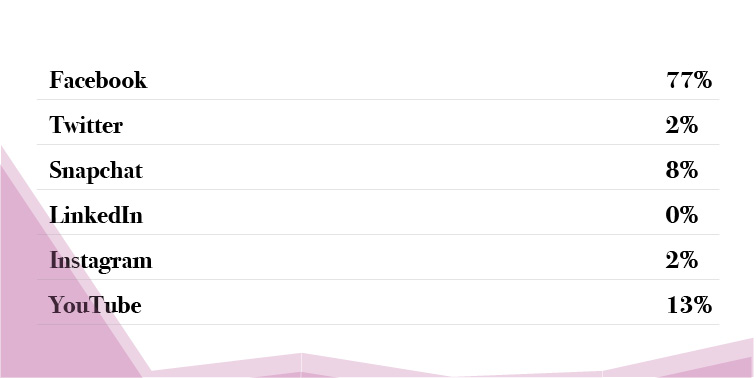 Linked out
The platform that has proven least helpful to publisher content strategies has been LinkedIn, followed distantly by Snapchat.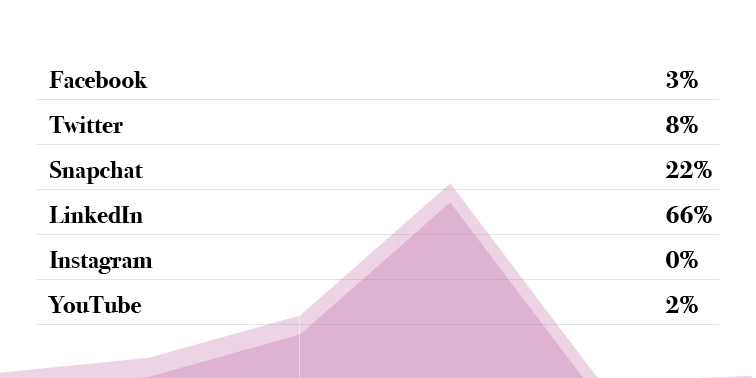 Video, video, video
Early this year Facebook announced it would allow publishers to start showing ads in the middle of videos that are 90 seconds and longer. And publishers have listened: Around half (45 percent) of the publishers we surveyed plan on producing the same amount of video at that length in 2017, with the same amount pledging to make either "more" or "much more." Only 11 percent plan on making less or much less video.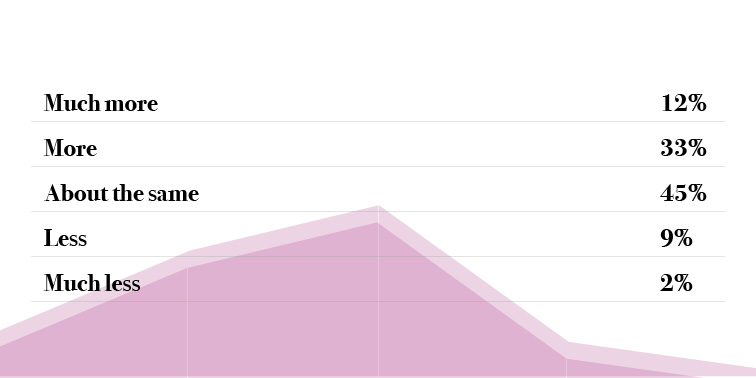 Direct connections
A quarter (25 percent) of the publishers in our survey offer a subscription service for premium content. Eight percent have a metered paywall and another 8 percent have a full paywall.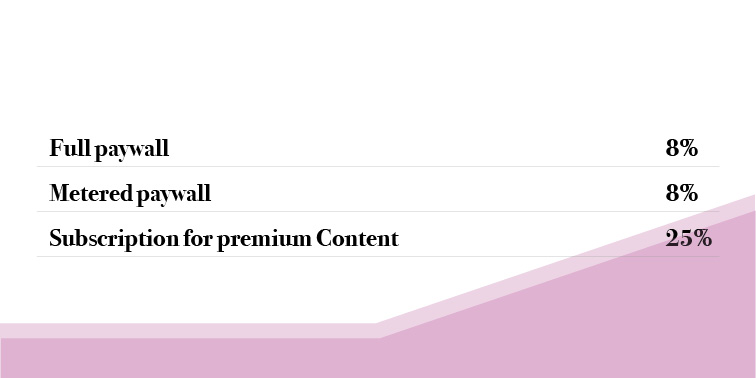 Revenue streams
Half of our European publishers cite branded content as the most important revenue stream for their business in 2017, with just under a third pinning their hopes on programmatic first. Just 10 percent consider e-commerce the most important to their business.

Ad-blocking blues
Ad blocking remains a real threat to European publishers, with a majority of them saying 11 to 30 percent of their audience blocks ads. A quarter of them report ad blocking rates at 10 percent or under.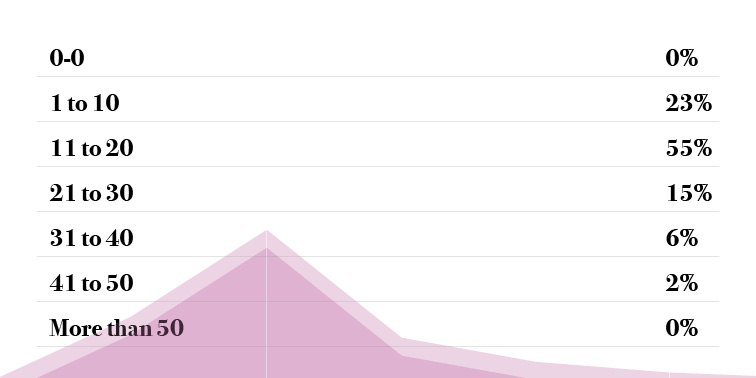 Dealing with the duopoly
The current issue of Digiday Magazine focuses on the rise of a media duopoly: the joint hegemony of Facebook and Google over the entire ad ecosystem.  "We have all been guilty of following what Facebook and Google have incentivized us to do," Martin Ashplant, digital director of The Metro, said in Lisbon last month. Instead, one way for publishers to push back is to use the platforms to suit their own needs.
"When I worked at The New York Times, which is a subscription organization, I ultimately came to see Facebook as a friend," Lydia Polgreen, the Huffington Post's new editor-in-chief, said in the Newsmaker Q&A in the current issue. "We used it primarily to find the people who are most likely to want to subscribe. For the Huffington Post, it has been a place for us to experiment and look for audiences who aren't coming to us, both organically and through marketing to them."
Facebook certainly isn't going anywhere. And with 77 percent of the publishers we gathered in Lisbon saying it's the platform they'll prioritize in 2017, expect to find more video there as Facebook rolls out mid-roll ads on the platform: 45 percent of the publishers we surveyed said they plan on creating either "more" or "much more" video this year. The social network hasn't been shy about its aspirations.
The company began testing out a dedicated video tab inside its mobile app among a small group of users last year, as it aims to make video a more integral part of its mobile offering. "It's been difficult to look at Facebook video as a premium offering, as it has so far been somewhat hidden in your feed and not had its own dedicated channel," Kirsten Atkinson, vp of media and branded integration at Walton Isaacson, told us in December. "But them making making a concerted effort to program it and create a dedicated space for it will definitely attract more buys."
Indeed, Facebook is quietly working on a feature that would spotlight original shows and other exclusive long-form content on its mobile and TV apps. The feature, described as a "spotlight module" during its meetings with potential content partners, would be prominently placed inside that video tab. This module would contain original series funded by Facebook as well as content financed by media partners that Facebook has exclusively licensed for a certain amount of time, sources told Sahil Patel, who covers video for us.
"The idea is that this would bring a lot of traffic and attention and [as a result] a lot of revenue via ad breaks," said one source pitched by Facebook.
Always connect
With a quarter of the media executives at our Lisbon summit saying they offer a subscription service for premium content, the message they're sending is clear: While platforms have been good for distributing content, nothing beats a direct relationship with a publisher's audience. Indeed an additional 12 percent said that subscriptions are "most important" to their business in 2017.
Among them was The Telegraph, which dropped its three-year old metered paywall in favor of a premium paid-for subscription business: they put 20 percent of their content into the subscriptions, the remaining 80 percent is open access. "The propensity for people to pay for media has definitely changed in recent years," said Robert Bridge, chief customer officer of Telegraph Media Group.
The current issue of Digiday Magazine includes an in depth profile of Jessica Lessin, the former Wall Street Journal reporter who started the subscription-based tech news site the Information three years ago. "I had simply interviewed too many media companies that I felt were rushing to give away their tech content to Google and Facebook without thinking through their long-term business objectives," she told Lucia Moses, who wrote the profile. "Without the editorial experience of hundreds of interviews and stories on this space, I wouldn't have seen the opportunity to build a different type of media company and start The Information."
Ad blocking won't die
There had been reports in recent months that ad blocking had plateaued, that the threat had more or less stabilized. But at the publisher town hall at the Lisbon summit, media execs were adamant that ad blocking remains a persistent problem — and that it will only be a matter of time before it comes to mobile. While mobile has long been thought of as impervious to the problem, publishers in Europe anticipate that someone will figure out how to implement it before too long.
Of the publishers surveyed by Digiday, roughly half (55 percent) said that 11 to 20 percent of its readership runs some kind of ad blocker. An additional 21 percent said that 21 to 40 percent of its readers block ads. Several on hand even admitted to not knowing what their ad blocking rates are at all. While the current rates haven't grown in recent months, publishers shouldn't feel lulled into complacency.
"There's a lack of urgency," said Pete Wootton, managing director of Dennis Digital. "But it's a false dawn. It's going to get worse. Mobile is coming."
https://digiday.com/?p=228869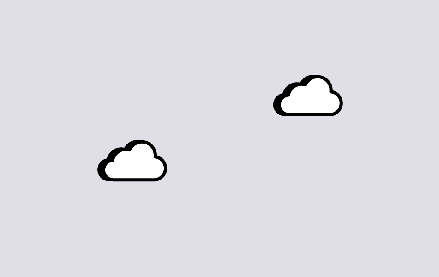 November 29, 2023 • 6 min read
Reducing carbon emissions from the digital ad ecosystem is an important priority, but various players are skeptical that much can — and is — being done to practice sustainability.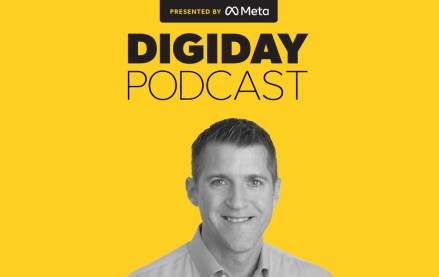 November 28, 2023 • 4 min read
Google's vp of global ads is confident that cookies will be gone from Chrome by the end of next year, despite all the challenges currently facing the ad market.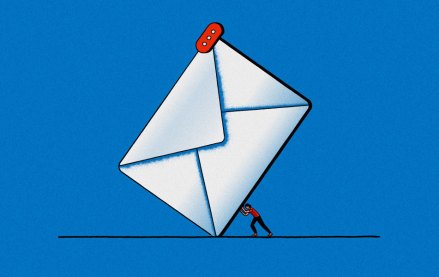 November 28, 2023 • 6 min read
Some email newsletter platforms' click-through rates are actually click-to-open rates, which are measured against the number of emails opened rather than the emails sent. But buyers seem to prefer it that way.