Display advertising is now 18 years old. By all accounts, it's undergoing something of an adolescent crisis.
The banner ad has grown into an industry workhorse. In some ways, its success is obvious. After all, the top five sellers of display advertising are projected by eMarketer to generate $18.6 billion in the U.S. alone this year, a 20 percent increase from 2011. The ad tech industry, tapping into new pools of data and efficient distribution systems, is making display advertising more efficient and more targeted.
And yet there is plenty of discontent around the banner. Publishers in particular rue how commoditized it has become in a sea of 5.3 trillion annual impressions. Advertisers and agencies lament the lack of creativity typically given banners, which some see as on their way to becoming a purely direct-response tool.
Digiday asked those involved in the creation of the first banner ad — an AT&T ad that ran on HotWired in October 1994 — for their thoughts on the state of the banner ad nearly two decades later. A future story this week will take a look at how the banner ad came to be during that time.
G.M. O'Connell, founder of Modem Media, the agency that created the first banners
The patient isn't that healthy. It's tough for me to see the banner paradigm being the main unit. The fact that it's migrated from Prodigy to the Internet to the cell phone is a joke. The creativity is disappointing at best. It's easy for me to say it sucks, but I don't know what the better thing is. My philosophy has been if you're not serving the customer with what you put online you're going to end up in a bad place. Most [banners] aren't serving value. They're in the business of interrupting what you're doing. There's a limited creativity that's been applied with what you can do with that space and the space itself is very limiting. On cellphones, it's worse. Today these retargeting ads are creepy to me. I get it, but to do the equivalent of tracking a guy out of a shopping mall to his car and jumping on top of his car is what we're doing on the Web now. Online is not a medium built on intrusion. It has to work in the context of what people are trying to accomplish.
Bill Clausen, the client at AT&T, the first banner ad advertiser
I think banner ads can be a part of your overall campaign but should not be the primary or only thing you do. It's like your logo on your Web page. Your banner ad needs to be clever. Most people are ignoring them. They're nothing but eye candy on the page. I don't think they've evolved enough. They've unfortunately suffered a very slow growth as far as what a smart person could do. I don't think they're used very well at all.
Joe McCambley, creative director at Modem Media, who worked on the AT&T placement
Ours is an industry that kills the goose that lays the golden egg. Emails in 1994 had 100 percent open rates. Banners performed almost as well. I don't even answer my land line anymore, because the only ones who call it are telemarketers. If advertisers can make the phone suck, imagine what they'll do to content marketing. Between print, radio, tv, phones, The World Wide Web, tablets and now mobile phones, our industry has been given so many opportunities to be great. We keep fucking it up. Sure, not all ads can be fabulous, but our batting average is pathetic.
Andrew Anker, CEO at HotWired, the first publisher to run banners
Media lost sight of the fact it was media. Media is about a quid pro quo. You have to give something to get something. Typically, you're giving interesting content, and you bring in a certain type of person. They're willing to view a sponsor's message. That's a tight media equation that's broken down. We get what we pay for, which is a race to the bottom, the commoditization of the media impression. On the margin, we get the creepiness factor. I'm not against everything that's happened. But I'm assuming there's a different model. The basic principles we started on have gotten lost. We've over-optimized for direct response.
Image via Shutterstock
https://digiday.com/?p=36016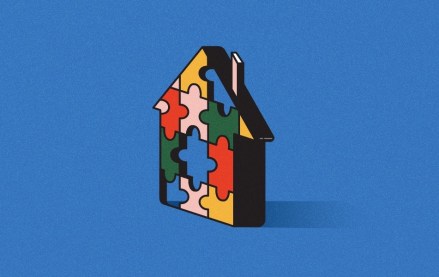 September 22, 2023 • 4 min read
Apartment Therapy's president Riva Syrop took the stage at the Digiday Publishing Summit to discuss the convergence of commerce and sponsorship revenue within its Small/Cool event.
September 22, 2023 • 4 min read
Media execs took stage at the Digiday Publishing Summit to discuss the growing importance of ROI in ad campaigns this year.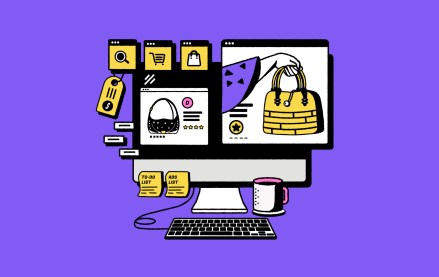 September 22, 2023 • 4 min read
CEO Satya Nadella said AI assistants will be as ubiquitous as PCs and will help users navigate across apps, operating systems and devices.