Advertisers and agencies that employ audience targeting project markedly higher ad spending increases for 2011 than those who don't target their ads. This conclusion, and many others about the State of the Industry in Audience Targeting will be revealed today in a presentation by AudienceScience of survey findings from DIGIDAY's query of more than 500 digital media and marketing professionals at DIGIDAY:TARGET in New York. The full conference will be live streamed via DIGIDAY's Livestream Channel, beginning at 8:30 a.m. EDT.
DIGIDAY's prior collaboration with AudienceScience to track audience targeting trends found that targeting audience rather than just websites with advertising had gone mainstream. Last month's updated survey saw a slight decline in the number of advertisers who employ this marketing strategy, but a solid number of both advertisers (76.3 percent) and agencies (84.8 percent) who do use it to find and engage potential customers.
The more interesting statistic revealed by this in-depth query is that employing audience targeting seems to have a substantial, positive impact on the growth of digital display budgets.
Those advertisers who use audience targeting reported the highest instances of increases in their 2011 digital display ad budget, at just greater than 72 percent, a higher number th
an either agencies who use audience targeting (65.5 percent reporting an increase) or advertisers and agencies who don't target (58 percent reporting in increase).
The difference between respondents' projections from last May and last month for 2011 spending on digital advertising is even more dramatic. For advertisers and agencies who target their online ads, and who projected that their budgets would increase this year, spending forecasts increased markedly – by 209 percent for advertisers and 225 percent for agencies.
Although advertisers and agencies who don't use targeting and who reported a decline in ad budgets were in the minority of their group at 35 percent, the margin by which those who said their ad budgets was going down was more than double the increase projected by those expecting it to rise (down by 43 percent compared with up by just greater than 20 percent.)
Simply put, the marked decline in budgets by those who haven't employed audience targeting represents a dramatic difference from the budget increases by those who do use it.
These differences alone would appear to indicate a correlation between the success engendered by audience targeting and an increase in spending on digital display. But, appearances can be deceiving, so we asked the question outright: "How has audience targeting contributed to your online display spending: Caused it to increase, caused it to decrease, no direct impact or Don't know." More than half of advertisers who target – just less than 53 percent – claim that audience targeting has caused an increase in their display ad budgets. Some 39 percent say there's "no direct impact," and just 8 percent don't know what impact it's had.
The reason most often cited by advertisers and agencies for why audience targeting causes display ad budgets to increase is that it's "more effective so (we) can justify more of it." Agencies were more likely to say "better measurement impressed budget planners" than advertisers, while advertisers were more likely to appreciate the "greater reach in our target market."
The extent to which spending on audience targeting is projected to increase is expressed across a wide range, but both advertisers and agencies were surprisingly close proportionately (31 percent vs. 32 percent) in settling on between $100,000 and $500,000 as their intended increase in spending on this tactic.
No surprise: the main reason why any publisher would engage in the extra effort required to segment his interactive audience would be to increase revenue from that audience. It turns out that publishers who permit targeting saw an average increase in their display revenues of 45 percent. The average percentage revenue attributed to audience targeting by those publishers who employ it is greater than one-third: 37 percent.
This could in part be attributable to the fact that brand dollars appear on the increase in paying for audience targeted campaigns, which often carry a higher CPM. Branding was cited as 7 full percentage points more likely to underly the campaign aims that employ audience targeting by publishers who permit it.
While 35 percent of publishers who permit audience targeting prefer not to participate in any ad networks or exchanges, 14 percent belong to more than a half dozen. The majority of respondents – 55 percent – believe that targeting revenue is higher when they do it themsel
ves, using their own data management platform, than if they participate in an ad network.
Forty-two percent of publishers who permit targeting said that they experience all of the following benefits from audience targeting, while the indicated percent cite this benefit specifically: deliver better performance or ROI for clients (18 percent individually cite this), sell inventory at a higher CPM (16 percent), acquire new customers (13 percent), sell more inventory (9 percent), or deliver better metrics (2 percent).
The extent to which the metrics of success are enhanced by audience targeting might be more clear if more practitioners shared data with partners that might be able to improve their targeting efficiencies. More than half of advertisers say they share their audience data with technology partners or sites that could help them improve their targeting, but only 49 percent of agencies and just 43 percent of publishers do so.
Asked to explain the extent to which they understand audience targeting, the highest number of publisher respondents (44 percent) said "our teams understand some audience targeting solutions but not all."  Only 27 percent said they understand completely how to implement audience targeting.
More observations, and the full presentation slides, are available on DM2PRO.com.
https://digiday.com/?p=5005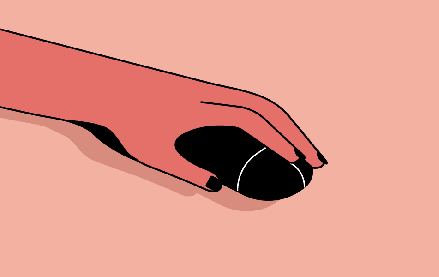 December 1, 2023 • 3 min read
People claim that the role of chief diversity officer is vanishing. However, AI is booming, and the CDO can help ensure responsible AI.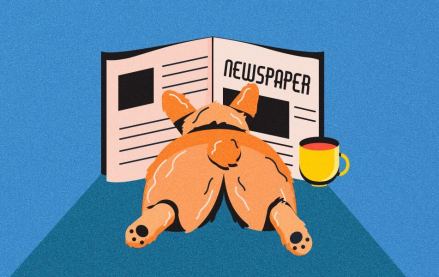 November 30, 2023 • 4 min read
Digiday+ Research found that publishers' programmatic ad revenue didn't quite live up to expectations this year, but they still see it as a growth area.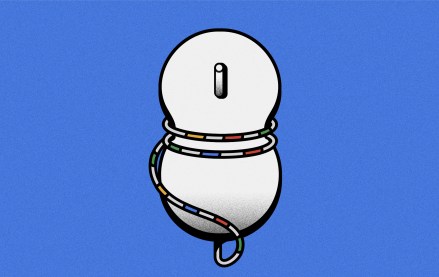 November 30, 2023 • 13 min read
For a couple of publishers, referrals from Google are down upwards of 60%.