Atlantic Media's Michael Finnegan on competing with Google and Facebook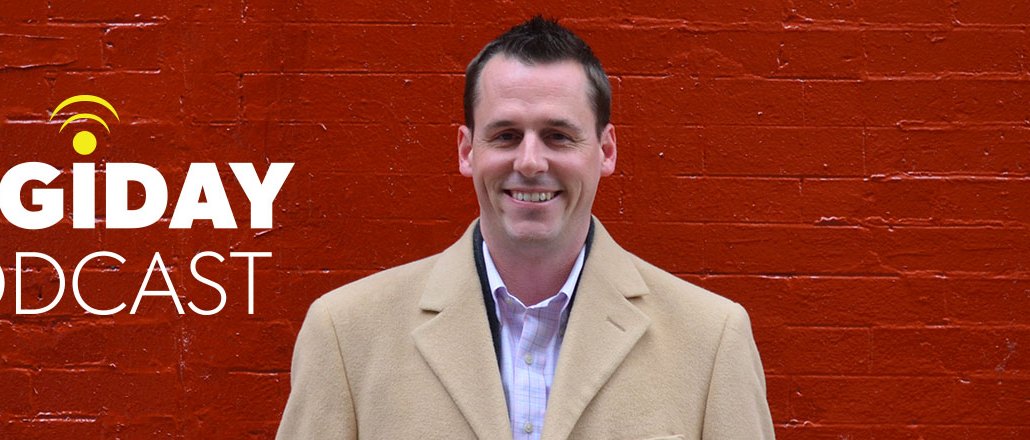 Subscribe: iTunes | Stitcher | RSS
A decade ago, Atlantic Media relied on print for 85 percent of its revenue. That figure is now 10 percent. And now 70 percent of its digital ad revenue is rooted in some kind of content-based campaign, according to Michael Finnegan, president of Atlantic Media, this week's guest on the Digiday Podcast.
"Facebook and Google are not competing for the majority of our ad dollars," Finnegan said. "I don't know if they will be able to compete in the near term for those ad dollars. As high-class, high-finish ad dollars move from print to digital, we're picking up a fair share that. If you want a more immersive experience from a TV spot to a digital experience, we're well-positioned for that."
Below are some highlights, edited for clarity, from the podcast:
The Atlantic magazine is "niche"
"I think of The Atlantic as a magazine-originated media company. The role of the magazine is to deliver high-quality, high-touch, high-finish journalism to a niche of readers who want to consume through that platform. Across all of Atlantic Media, we think of how our audience wants to consume. Some of our audience wants to consume online, some people on their phones, and some people really enjoy reading a magazine," he said.
"Mary Meeker puts out her time spent information every year and print media goes down. That's why I think of it as a niche, but it's still a very valuable niche for the brand. It's one that continues to grow for us."
Atlantic Media thinks about audience concentric circles
"You've got your extreme loyal core, who might come to an event, subscribe to a newsletter and have the site bookmarked," Finnegan said. "Then you've got the people who follow you on social media and click through on occasion. Then you have people who stumble across your content. I think all are important. I think we have the ability to scale more but do it in a way to ensure there's trickle down.
"The scale is important for long term health and stability. It's how you keep the inner circle strong. We've still got the ability to increase the number of uniques we're reaching as well as focusing on deepening the engagement with our most loyal readers."
Quartz is skipping Facebook Instant Articles
"Their monetization model is different. It's all custom. The Quartz business model is less based on scale. They still do very well on Facebook. They've also focused like a lot of media properties who are not doing Facebook Instant Articles or Google AMP, on page-load speed times so there's not as much of a difference."
Brand content will become more cut-throat
"Before someone would decide to spend $1 million on a campaign with five or 10 publishers. Now they're going to do it with one publisher. It will raise the stakes in terms of campaign proposals, the ideas proposed. The stakes are going to go up a lot more. It will hurt a lot more when you don't win one, and it will help a lot when you do."