Apple is kicking off an ad campaign to jumpstart its six-month-old news aggregation app, as well as adding comScore tags, after publishers complained about getting too little traffic and measurement data from Apple News.
Becoming part of people's regular habit is a challenge for any new app, and this one is no different, despite Apple's gigantic installation base. Apple said back in November that 40 million iOS users had tried the app, but it hasn't publicly updated that figure since then, and hasn't said how many of those users are active. To boost adoption, it's running an ad campaign in print and online — Vogue and Vice are two of the publishers that are running it — as well as outdoor, in cities including New York, London and San Francisco.
Along with the ad campaign, the tech giant was expected to say March 15 that it would provide an analytics dashboard so publishers can see how their articles are performing, and that later this spring, it would enable the content to be measured by comScore. And in another sign of how it's working to enable publishers to make money from the platform, Apple also is introducing a new native ad format, Business Insider reported.
Apple is also creating more tools to make it easier for small publishers to get on board and launching an ad campaign to raise awareness of the app, which has been criticized by publishers for not resulting in much traffic.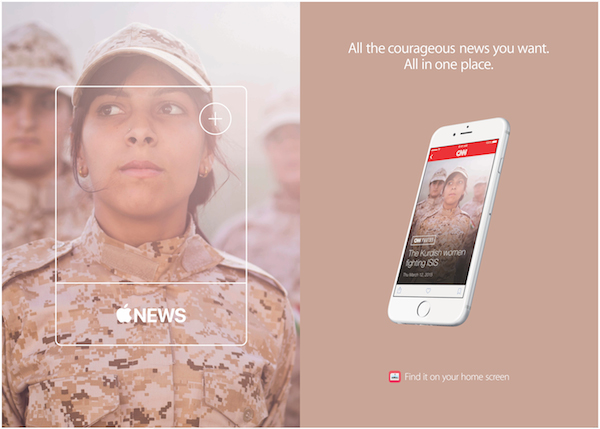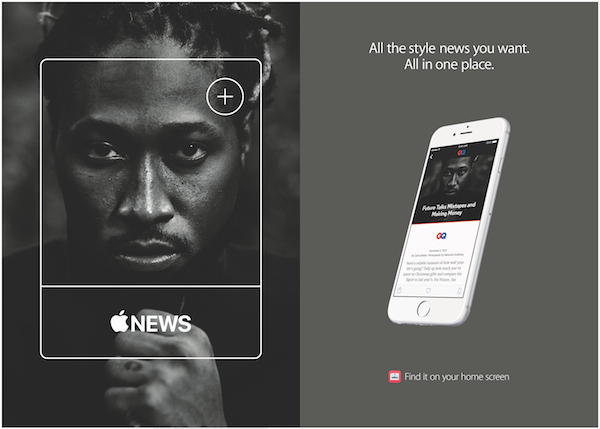 Publishers were initially enthusiastic about the app, hoping it would provide a way to get their brands and content in front of new audiences. Measurement has been a hangup from the start, though. Apple has been providing publishers with its own internal data on metrics such as number of users and how much articles are being shared.
But the data have been limited and haven't been available in an easy-access, self-serve format. Publishers have been asking for third-party measurement for months so they can sell their views to advertisers. So the dashboard may satisfy publishers' demand for readily available data, but it won't satisfy those who need more information to figure out how much they should prioritize the platform, such as how their content is performing relative to other publishers.
To keep people coming back and using it, an aggregation app also needs to have a wide array of publishers. There are 100 publishers or publishing groups that have signed on, but the company says there are thousands more wanting to publish to the app, and the new tools it's rolling out aimed at small and midsized publishers were its answer to that.
Still, those changes only address part of the problem publishers are having. Having comScore measurement will help publishers sell ads on the platform, but Apple News requires ads to be custom-built, and unless the publisher is reaching a big audience there, the extra friction of creating a special ad for Apple News isn't worth the effort. If the publisher doesn't sell the ad, Apple can, but Apple's fill rate, as one publishing exec described it, is "terrible." All these growing pain issues are part and parcel of other platforms (especially Facebook) that are competing for publishers' limited resources, but Apple News is considered additive and as such may be a lower priority.
https://digiday.com/?p=166433