Months after launch a virtual stat tracker and leader board system focused on skiing in Denver is still engaging users with its combination of video game like achievements and Four Square-esque badges for the ski-bum set.
Launched last December by Crispin, Porter + Bogusky for Vail Resorts, a group of ski resorts in Colorado,
Epic Mix
awards badges and points for doing things on their mountains such as riding lifts X number of times or hitting Y elevation. This past Sunday 17,218 pins were achieved with the last being at around dusk on the mountains by
Matthew S
, who has spent 107 days on the mountain and earned 7,270 points so far.
The ingenious part of the whole system is that signs on the mountains and trails directs users to a site that, after signing in, reveals how much they've done and how many badges they earned, and, more importantly, how close they are to their next badge and leveling up. This information can then be posted to social networks. And like Xbox achievement points, there are leader boards so people can see how they stack up against friends and strangers.
"Epic Mix came from looking at the product journey as a whole," said Matt Walsh, vp and executive experience director, CP+B, Boulder. From the simple act of getting out on mountain we looked at ways to enhance it and not get in the way of it. It's a way of bringing skiing into the modern era but not disrupting it. "We looked at things that were frustrations for skiers and Vail and how a digital layer could alleviate them."
It is also a test whether advertising agencies can shift from developing ad campaigns to essentially building products. The challenge for brands, according to CP+B managing director of interactive Winston Binch is developing a long-term bond with consumers that goes beyond interupting them with ads. Epic Mix shows how this is possible.
"Banners move a brand in millimeters," he said. "You have to be able to make things people talk about, use and come back to."
Launching a large-scale program such as this problems were inevitable. Getting the RFID on each ski pass to talk to the relevant databases and then to mobile was a challenge to say the least. In addition getting the system, which was built by Vail and CP+B developers, to add friends who weren't on Facebook was difficult, said Walsh.
While the agency is reluctant to divulge specifics Walsh says the program did what it set out to do. "We wanted to create more loyalty from folks in Denver and we've seen an uptake in terms of season pass purchases and seen an uptake in visitation and loyalty to Vail properties," said Walsh. In addition, there has been an increase in the number of days skied per person and a continuing uptake of people using the system.
Lessons learned.
Lots of people love games. Part of the inspiration for Epic Mix is video games. "We're inspired by some of the stylistic elements and positive reinforcement that gaming teaches us. But we didn't want it to just be entertainment we wanted it to be learning as well as entertainment," said Walsh.
Keep some secrets. People have become so obsessed with gaining all the pins that independent sites have sprung up to keep track of the hundreds of pins that can be earned (the exact number of pins is a secret). Sites such as  epicpins.com and zortreport.com act as free marketing for the program and are seen as more genuine than anything Vail Resorts could put out because they are run by people unaffiliated with the program. "There are a few Easter eggs. It's a mechanic that's gotten traction in a couple of different realms. Ours get a little more magical because you know what you accomplished to get that pin," said Walsh.
https://digiday.com/?p=5840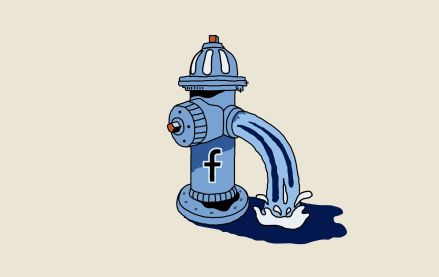 October 4, 2023 • 5 min read
•
•
Publishers are still feeling the effects of a change Facebook made in May that caused a steep decline in referral traffic. Nearly four months later, publishers aren't sure when — or if — that traffic will come back.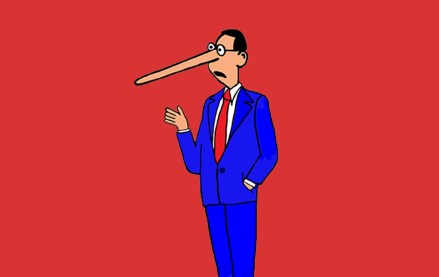 October 3, 2023 • 7 min read
•
•
A new definition for MFAs is available but the vague nature of the guidelines is leading to a lack of standards that might prevent adoption.
October 2, 2023 • 1 min read
•
•
The publishers who attended DPS were focused on the potential upsides of applying the technology to their operations while guarding against the downsides.