The Web's early days were characterized by anonymous chatrooms. That quickly gave way in the age of Facebook to the value of real identity online. Now, with the rise of anonymous-sharing apps, it would appear digital media is having misgivings about open sharing.
The latest trending social media sub-genre is one that runs counter to social media's central ethos: apps that allow users to share anonymously and privately as opposed to publicly and by name. This fad challenges the driving rationale behind Facebook: that people should share as much as possible tied to their real names. The adverse effects of this are now well-known. The backlash could be traced to Snapchat, which based its experience around ephemerality as opposed to the permanence of Facebook posts that may come back to haunt you. Now, new apps like Secret and Whisper are taking this a step further, encouraging people to share anonymously as a way of cutting through the well-manicured lives on display on Facebook.
"You're trying to paint a desirable, enviable picture of your life for other people on Facebook," said Duncan Watts, principal researcher at Microsoft. "But when it comes to stuff that you're not proud of, scared of or embarrassed about, the last people in the world you want to tell are your friends and you family."
Over the last week, anonymity-based apps Secret and Whisper have achieved prominence by catering to this very trend. By Friday afternoon, Secret had climbed to 22nd among social apps and 211th overall. It is filled with Silicon Valley types for now, but spending time with it will show how liberating it can be to see what people are actually thinking, rather than a stream of baby pictures. Whisper, which is also built around anonymous sharing, is also rising up the charts in the app store.
The key for both apps is they're seeking to bridge the anonymous and real-life divide. Ironically, Secret requires users to log in with their phone numbers, which are then used to match up social circles. So on Secret you see "secrets" shared from unidentified friends, friends of friends as well as the broader community. This makes the experience something more tangible than just reading the bathroom wall at a bar.
Watts first observed people's desire for "anonymous but human" online interactions when studying Yahoo Answers, the portal's question-and-answer section. The cloak of anonymity made users more willing to ask questions about mental health issues or unwanted pregnancies. The surprising part was that answers to these questions were readily available via Google searches; people didn't just want answers, they wanted validation from another human being.
"You want the anonymity, but you also want to feel like you're talking to another person who understands where you're coming from," he said.
Indeed, Secret and Whisper cater to people's desire for "anonymous but human" interactions, albeit in slightly different ways. Secret is intriguing because it is simultaneously anonymous and personal, Matt Britton, CEO of digital agency MRY, said. The app accesses a user's smartphone contacts and only shows posts from people on that list. Sometimes users will see a post from a contact of a contact.
"It makes it more intriguing because it makes you wonder who that can be," Britton said. "If it's entirely anonymous, it makes it less interesting. It could just be a crazy person on the Internet.
Part of Whisper's allure, however, is being able to see exactly what crazily emotive people are saying. Because Whisper is open, users see the most popular anonymous post on the site, regardless of whether they know the person. And because users aren't required to relinquish any personal information before posting, they are more likely to open up, the thinking goes. Users must, however, sign in with their name and email if they'd like to use the app's messaging feature, WhisperText.
The knee-jerk reaction is that Secret and Whisper are just the latest signals of Facebook's decreasing relevance, but Britton and Jason Stein, president of social media agency Laundry Service, said anonymity will have little effect on the predominant social media properties.
"Saying that they could replace Facebook, Instagram and Twitter is like saying that people are going to start walking around with masks on all the time," Stein said. "I don't think it's a threat. It's not either-or."
Rather, Whisper and Secret — and to a lesser extent, Snapchat — speak to users' desire to keep certain communications private. Stein said he regularly uses Frankly, a texting app that destroys messages after they're viewed, for business purposes.
These apps could be rendered irrelevant if Facebook successfully clones them. It tried to do just that with Snapchat knockoff Poke, albeit to little avail.
"There's a utility behind some of them, and technological utilities always stick around," Stein said. "The question is whether they stick around or become features in other apps."
https://digiday.com/?p=64010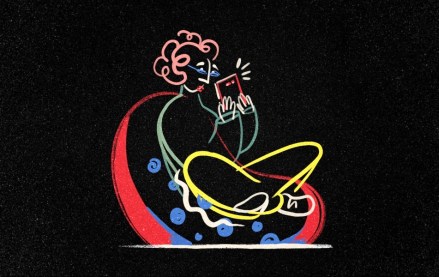 September 28, 2023 • 3 min read
The Financial Times has launched another lower-priced, subscription-based mobile app product a year after the debut of FT Edit to reach international readers.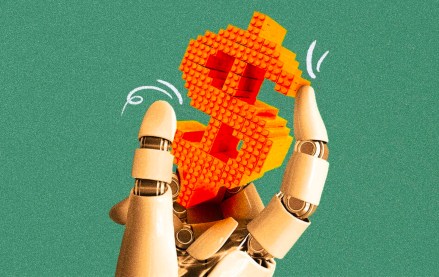 Publishers are starting to apply AI to their sales operations.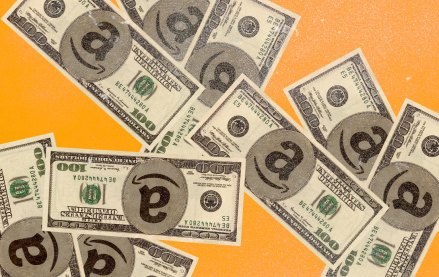 September 27, 2023 • 6 min read
The agency accused the e-commerce giant of conducting a range of anticompetitive behaviors that hurt both shoppers and sellers.