'An aggressive ask': Publishers bristle at agencies' demands for first-party data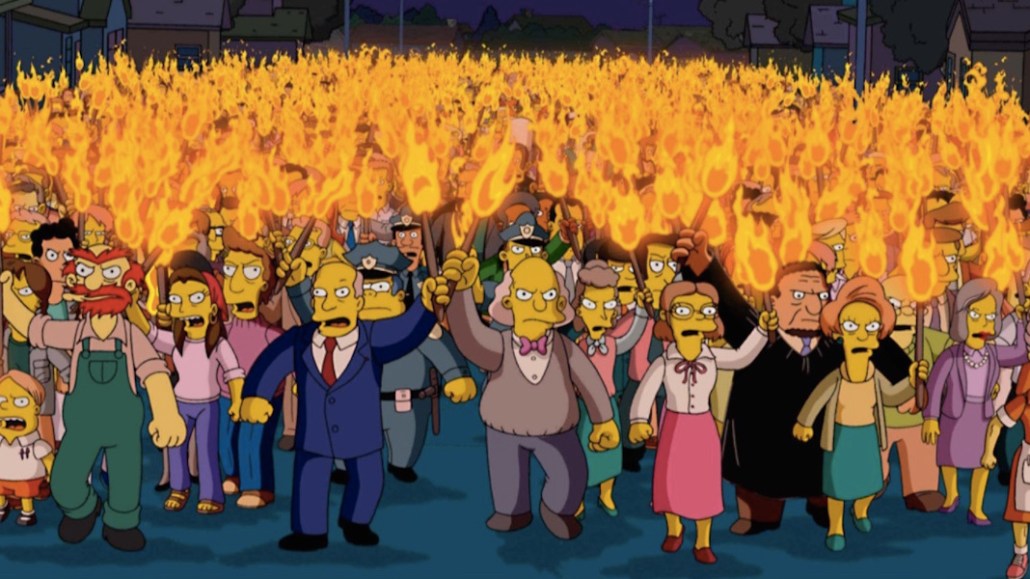 Ad agencies using data to retarget publishers' audiences is nothing new. But multiple publishers said they're getting more frequent, onerous demands from ad agencies wanting to get their hands on that audience data.
Sometimes agencies merely ask for the audiences' social media IDs so the agency could retarget them on Facebook, using people's Facebook's IDs. Of greater concern to publishers is when the agency asks for all the IP addresses of people targeted by a campaign, which would permit the agency to retarget them elsewhere using its data management platform. Increasingly, publishers say, the agencies are asking for permission to use this data in perpetuity.
Publishers said Publicis agencies including Spark and GroupeConnect are the most aggressive, requiring that publishers accept clients' pixels for campaign analysis and retargeting, but that they're increasingly getting similar demands from other agencies.
A Publicis agency document sent to a publisher as recently as January said it requires the media partner to accept a pixel for the advertiser to use for attribution analysis and audience segmentation. "We're also looking to build partnerships with publishers that will allow pass back of impression and click data for targeting/retargeting purposes. In this scenario, we'd look to potentially retarget users who were exposed to our ad on site A (your site) within our DSP," the document read.
A Publicis Media spokesperson said this language isn't common in the holding company's contracts. "We take data privacy very seriously and adhere to all applicable privacy laws and regulations," the company said in a statement. "Consistent with long-standing industry practice, campaign information is used to help advertisers better understand how their advertising is performing and to optimize relevancy. We do not use publisher first-party audience data with the intention of finding these audiences elsewhere."
It's legitimate for the advertiser to use tracking pixels for attribution purposes, following a consumer to understand what led someone to take an action on an ad, said one publisher, speaking anonymously for fear of retribution by agencies. But "I'm not OK with thinking because you served an ad on our site, you own our audience," the publisher said. The other worry is the agency will use the audience data for other clients. This publisher will only agree to let the agency use the audience data for attribution purposes, but that puts the burden on the publisher to keep track, and often the publisher finds the agency is using the tags for retargeting.
Publishers and agencies alike see the asks as part of a wider story about agencies under siege. Agencies, squeezed by other companies trying to horn in on their business and clients who are cutting their fees, are scrambling to prove their worth to clients by showing they have differentiated data and targeting capabilities. Steve Buors, CEO of Reshift Media, said the programmatic dashboards that agencies use are flawed, leading agencies to lean on publishers. "Because the dashboards are mostly using third-party data, there is a certain degree of invisibility of using the programmatic dashboard these days," he said. The question then becomes: Who owns the consumer data in the first place?
"We're seeing more requests for access to publishers' first-party data," said David Spiegel, CRO of Inverse. "Everyone's trying to claim they should own the data in the marketing relationship. It's an aggressive ask, so hopefully publishers are considering the ramifications."
Publishers say they try to push back against these requests. The anonymous publisher exec said if the publication has a strong relationship with the client, the exec can do an end run around the agency and call the client directly and complain, and that puts a stop to the problem. That can work if the publisher is a must-buy for the advertiser. But it's a matter of who has the bargaining power and how much ad revenue is at stake. And long term, the publisher worry is that if they give over their data to win an agency's business, they'll be contributing to their own irrelevance. Already, many advertisers have sought to fully own the branded content that publishers create for them.
Evan Krauss, svp of global sales at Ranker, has gotten audience data requests with greater frequency from clients and agencies alike where, for example, an advertiser might want to reach women 25-34 and add Ranker's data on movie enthusiasts to its data set. "Let's say we saw it twice in the fourth quarter; we saw it 15 times in Q1," he said of these data requests.
"Agencies are looking to built up their proprietary DMPs," he said. "We have a lot of unique data; we have people voting specifically for things they like or don't like. But if someone is buying heavy movie enthusiasts on Ranker and they can buy them anywhere else for cheaper, that means they don't have to come to Ranker as much. Our theory is we have enough value, but it has a yellow flag up."
Now that consumer privacy has been thrust to the forefront with the revelations that Facebook user data was misused, and with the enforcement of the General Data Protection Regulation starting May 25, publishers are finding their voice in pushing back. "GDPR provides us a backstop to say we can't let you pixel people because they haven't given consent to all the ways you're using data," the unnamed publisher said. That's more effective with global campaigns, since the GDPR requires companies to get consent to collect data on European consumers, but U.S. agencies are less GDPR-aware, the publisher said. "U.S. agencies don't realize the extent of the issue and the penalties," this person said.
Some agencies look askance at this whole practice and question its efficacy in the first place. Buors said Reshift doesn't often ask publishers for their first-party data, saying brands' data is of higher quality. Eric Smith, executive director of innovation at Mediassociates, said his agency uses a publisher's audience data to optimize a campaign, not to retarget, and the agency values the publisher relationship and believes a campaign loses value when it targets people off the publisher's site anyway.
"There's not a need to steal or clone or misuse publishers' data," Smith said.
https://digiday.com/?p=281842