Advertising Week Europe briefing: Ad industry debates moving beyond transparency
March 21, 2019 • 6 min read
•
•
Some advertisers are more predisposed to creating mutually profitable relationships with their agencies than others. For all the talk on day three of Advertising Week Europe of advertisers working closely with agencies, many are still more concerned with squeezing their agencies dry.
Perennial pressures on advertisers to do more for less has made many resistant to making sweeping changes to how to brief and pay agencies to promote their brands. In many instances, those pressures make advertisers prioritize price over transparency as the main concern when it comes to their agencies. Resistance to changing this view was acknowledged by Phil Smith, director general of advertising trade body ISBA during a panel. There are, however, signs of progress in the U.K.
"I don't expect every cost-driven business to suddenly start doing things with their agencies differently," said Smith. "But there are more progressive advertisers than there was two years ago and the more that happens the bigger the opportunity to change behaviors and contractual terms."
Lexus, for example, built an in-house media and creative team in order to gain more control over its advertising. Rather than position the internal team as a replacement for The&Partnership agency, the advertiser treated it as an extension of its marketing team. While the in-house team was paid for by the agency, its members were all based at Toyota's U.K. headquarters in Epsom. It's a spin on the old agency model instead of a complete break from it in part because traditional media still accounts for a large amount of media budgets, making the scale and expertise of agencies paramount.
"We have a low turnover of staff from our in-house agency team," Emma Lane, brand communications manager at Lexus told delegates. "We've worked hard at integrating staff from the agency team into our headquarters, from allowing them to use our employee car scheme to giving them access to the gym we have on site, to making sure they head to London to visit the main agency once or twice a week. We've tried to give them the best of both worlds."
The full-service model may be dead, but its virtues are now coming back to the forefront, where advertisers are demanding a more modular proposition. "Agencies that aspire to be full-service businesses still need to have lots of specialisms within them," said Alex Steer, chief product officer at Wavemaker. "There's a real job agencies need to do to generate and grow a generation of client leaders who are confident navigating those specialists."
Relationships like these are tricky to quantify, which is proving a headache when it comes to advertisers and agencies agreeing what success looks like and how they're going to be rewarded. No one has the answer yet, and there are question marks with regards to how agencies will be able to scale multiple bespoke contracts all incentives around different things. For now, advertisers and agencies seem happy with the full-time equivalent payments model as a placeholder for something better.
As Mike Florence, chief strategy officer at PHD, told delegates: "Most contracts are based on FTE models, which reward people, not channels, which works for us as long as we have the right partnerships and contracts in place."
Quote of the day
"Last year Tilray, a Canadian cannabis company owned by a U.S. private equity company, for one hot second was worth as much as Clorox, American Airlines and almost as much as CBS Corp. They had a $20 billion (£15.1 billion) market capitalization in the stock market and their revenue was sub $20 million (£15.1 million). It's not often you have $20 million in revenue and the market says 'you're worth $20 billion.' That's how much rampant speculation there is from people who feel that confident about the cannabis industry. The CBD industry alone is poised to be $22 billion (£16.7 billion) category over the next few years, that's almost as big as coffee." — Drake Sutton-Shearer CEO and Founder, Prohbtd
Three questions with Ravleen Beeston, head of Microsoft Advertising in the U.K.
What does advertising mean to Microsoft?
For a long time, advertising at Microsoft has been operated as a loss and yet we continued to invest because we saw it as an opportunity for the future. We're now $7 billion dollar ad business and the fifth largest business within Microsoft. We launched the Microsoft Audience Network in the U.S. about six months ago and at the start of 2019 we launched it in the U.K. At the moment it only covers our owned and operated sites but I'm sure at some point it will be extended beyond. We're about to launch the second wave of the pilot in the U.K. but there have been some early positive results. It's the only place advertisers will be able to access LinkedIn data such as job roles and levels of seniority, which we're offering for the first time.
Where is the opportunity to grow search given how consolidated budgets are into Google?
We're not going to win at search by being a destination search page as no one is going to stop Googling. We're advocating for a move away from the destination page search to focus on how search can be built into experiences. A lot of people don't realize they're searching on Bing when they search Siri for images or use Amazon Alexa's search functionality. We see this shift to searches happening across those experiences as an opportunity for our products.
In the U.K. we have a 19 percent share of the search market, while the U.S. that number is closer to between 30 and 40 percent. With Verizon Media now putting all their search traffic through Bing that number in the U.S. will increase by about 10 to 15 percent.
Are you seeing a change in how advertisers spend their search budgets?
The lines between performance media versus awareness are blurring to the point where we're seeing brands use the former to do the latter. Search has never been traditionally been thought of as something advertisers use to build brands, but more are using it in that way.
Panels for the following day:
9:15. a.m.: Speakers from Bauer and Acast debate the trends and evolving monetization of audio in The Power of Audio, Story Crafters Stage 3.
11:30 a.m.: McCann and MasterCard discuss diversity's role in creativity: Creativity is the Only Way to Survive: But it Doesn't Happen Without Diversity, Ad Shapers Stage 4.
1:50. p.m.: Hear from Channel 4, Refinery29, Social Chain and Jungle Creations about how to thrive in a tough media climate: Rumble In The Media Jungle, Story Crafters Stage 3.
3:30 p.m.: The Guardian, Dennis and Tortoise discuss The Future of Publishing, Story Crafters Stage 3
3:45 p.m.: Dennis Publishing delves into digital measurement: More Than Meets the Eye: Demanding More of Digital Ad Measurements, Workshop Stage 7.
4:30 p.m.: Digiday's Seb Joseph speaks with Microsoft, Mindshare and Captify about The Future of Intelligent Search, Tech Stars Stage 2.
https://digiday.com/?p=326902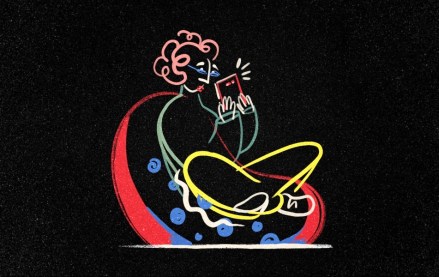 September 28, 2023 • 3 min read
•
•
The Financial Times has launched another lower-priced, subscription-based mobile app product a year after the debut of FT Edit to reach international readers.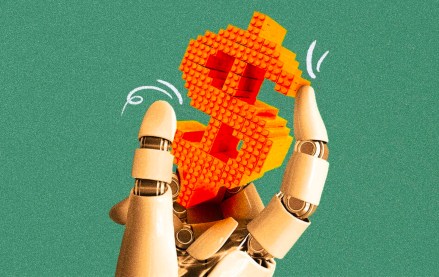 •
Publishers are starting to apply AI to their sales operations.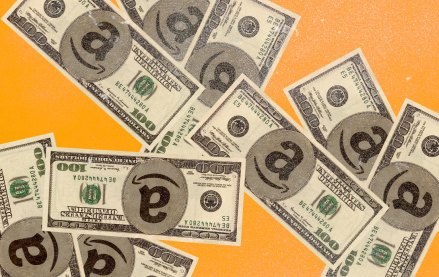 September 27, 2023 • 6 min read
•
•
The agency accused the e-commerce giant of conducting a range of anticompetitive behaviors that hurt both shoppers and sellers.