Advertisers are using Facebook's news-feed revamp to get bigger media budgets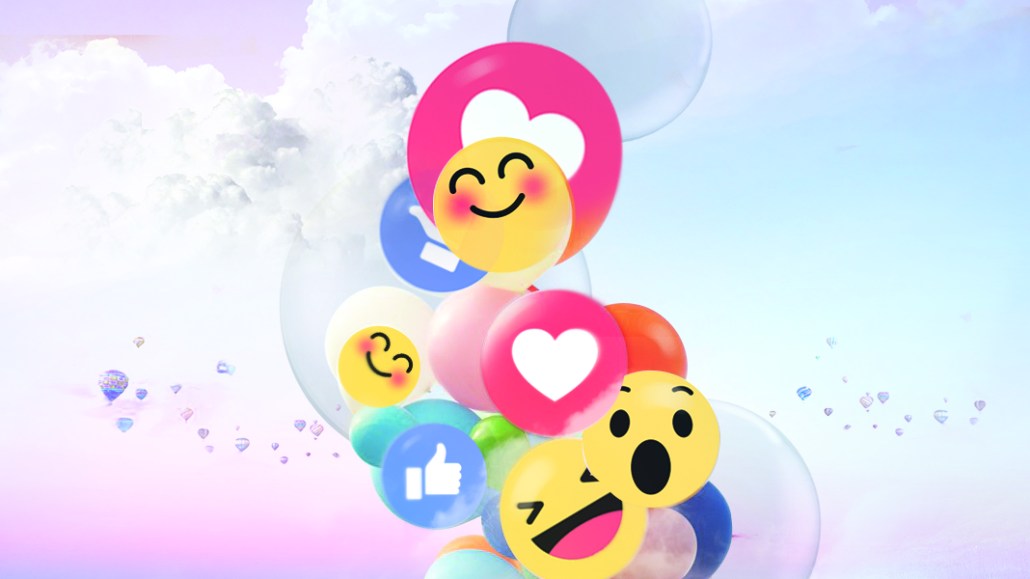 Advertisers have talked for years about going all-in on paid Facebook ads, and some believe they are closer than ever to securing larger budgets to do it, following the social network's announcement that its news feed would prioritize what family and friends share over content from brands.
Prior to Facebook's latest crackdown on organic branded content, trying to convince senior executives to give more money to the social network was a work in progress, marketers at Audi and Barclaycard said. Now, both brands are realizing they will have to spend more on Facebook ads to compete with treasured friends and family content, which requires creating ads that aren't forgettable or cheap — and is leading advertisers to push for larger budgets.
"We're really trying to get more people [within the wider organization] away from thinking that social media is free," said Lauren Davey, head of social media and display at Barclaycard, at a We Are Social event on Jan. 31. She added that Facebook's pruned news feed doesn't change Barclaycard's strategy so much as emphasize it.
Like Barclaycard's social media marketers, Audi's team spent much of 2017 arguing for scrapping an organic strategy for Facebook to focus on paid, targeted ads. Other departments learned that an organic post that reaches 2 to 4 percent of the brand's organic followers isn't a "good thing," when it likely won't be relevant to most who see it, said Rich Burgess, social media manager at Audi UK, at the same event. He said this has meant declining requests from other departments to post to Facebook at Audi. "Organic reach isn't something we will be touching for the foreseeable future," he said. "The [paid ads] that we are talking about doing more of don't need to go to the masses all of the time."
A revamped news feed has underscored why Barclaycard's paid media plans were already leaning toward influencers and away from functional product-based posts in recent months. It's meant more "inspirational stories" from the financial firm's influencers, Davey said. Being part of a banking industry that people are "naturally skeptical about" has hindered Barclaycard's efforts on Facebook to date, said Davey, who hopes moving away from prioritizing awareness and consideration in news feeds will yield better results. She added that Barclaycard sees Facebook as "full-funnel tool" that can function at different levels, from driving consideration to direct response, depending on what type of person is targeted. "A lot of what we're doing is warming people up through the funnel," she said. "From 12 months ago, there's been a complete change in our mind as to what Facebook can do."
By focusing on smaller audiences, Audi wants to use Facebook to target the right people more often so that by the time it is ready to serve them with a direct-response ad, it already knows they're interested. Audi, like other car brands, is exploring how it can push people to purchase, and Facebook, given its scale, is a seen as a key platform for this. A shift of that magnitude is dependent not just on targeting from Audi, but also testing more versions of the same ads, better creative and using its customer data for lookalike modeling on Facebook.
Another change for the carmaker is sharper frequency capping. "Across all our platforms, the [threshold] for how often we should be targeting the audiences we buy is generally around three or four times, which is tipping people over the edge of the business metrics," said Burgess. "People start to consider the brand, or they potentially recommend or want to buy a product from you. While paid media guarantees reach, it also gives us a better grip on it [those targeted audiences]."
The Co-op, one of the U.K.'s largest member-run organizations, has a similar mindset. Advertising budgets for the organization's social media in 2018 will swell, as it takes a more "consistent approach" to promoting its brand and customer-relationship management on previously unused aspects of Facebook like Page Stories and Live, said Jordan McDowell, Co-op's senior social media manager.
But unlike Audi and Barclaycard, the Co-op won't stop chasing organic reach. The advertiser "considers our organic reach as our owned content," which when paired with paid and earned efforts helps form a "holistic content distribution strategy" developed in partnership with Brandwatch, McDowell said. "We benefit from some very highly engaged Facebook communities of Co-op members, colleagues and customers who willingly advocate our social content and communications, meaning organic reach remains comparatively good on key Facebook Pages."
Agencies are already grappling with the effects of Facebook's news-feed change. Organic reach for Tribal's clients has dropped by about half to as low as 7 percent since the announcement, according to Alexei Edwards, head of social at Tribal Worldwide London. Brands need to "cut through the noise" while refraining from creating content that feels "cheap and nasty," said Devran Karaca, co-founder of Kyra TV, which works with Adidas. "Your content will be competing in a stream of viral cat videos and eye-catching headlines from social publishers," Karaca said. "It's going to be hard to beat them at this game without playing it."