'Everyone has been wary': Inside the Adblock Plus 'acceptable ads' committee
March 17, 2017 • 4 min read
Earlier this week, Adblock Plus announced the names on the independent committee set to take over the company's "acceptable ads" program, which sets the criteria that ads must adhere to in order to be whitelisted. Because ABP has been a lightning rod of controversy within the ad industry, committee members said that they are "cautiously optimistic" and that it took a "leap of faith" for them to do business with a company that provides ad blockers to more than 100 million devices globally.
"Everyone has been wary of getting involved, even though it is a olive branch," said a committee member requesting anonymity.
Here's an explanation of what we know so far about the committee.
The setup
The committee is split into 11 subgroups, each devoted to a segment of media such as publishing, ad tech and advertisers. Each section is headed by a committee seat. Condé Nast, Rocket Fuel and Dell are some of the larger companies on the list and each one heads a subgroup. There will also be a subgroup to represent users, but the individual to seat that group has not been named yet.
An ABP spokesperson confirmed that the committee has the ability to alter the criteria for what is considered an acceptable ad, but this is restricted to specific topics such as the ad's size, format and how it tracks users. For example, ABP currently blocks ads placed in the middle of an article. But because ads at the top and bottom of articles often have poor viewability, this can be a cumbersome restriction for publishers, said Paul Lomax, chief technology officer of ABP committee member Dennis Publishing.
In this case, Dennis can lobby for the rules around ad placement to be changed. And if 75 percent of committee members vote for the change, then it will be enacted across ABP's products within the following three months, an ABP spokesperson said.
However, for the change to be enacted, it also has to be backed by research that shows the change wouldn't create a pain for users. If the member who proposed the change is a for-profit company, it has to fund the research itself. But if the member is from a non-profit, like the digital rights group Fight for the Future, then ABP will fund the research.
Power limits
But what members can't do is change the structure of the whitelist or vote on ABP's business model, which has been criticized as a payola scheme by industry insiders. The IAB even called ABP's whitelist "an extortion racket" because tech companies like Google, Amazon and Taboola have paid to have their ads unblocked.
"What is tangible is they are turning over control of the whitelist, and that directly influences what their ad blockers block by default," said Todd Garland, CEO of BuySellAds, an ad network that's on the committee. "But we are not corporate governance."
Details remain fuzzy
The committee will meet at least twice a year; the first meeting will be this summer, although an exact time and place have not been set. Committee members must attend at least one meeting per year to keep their position, but they can attend the meetings over the phone or online. Several members said they anticipate the committee will take no more than a few hours per month of their time.
"I would expect a calendar for the quarter, but we don't have it," one committee member said. "I think they are still figuring it out. They figured, we got some names together and this will sound legitimate enough to put out a release."
Reps from committee members Dennis, Sharethrough and BuySellAds said they hadn't communicated with the other members of their subgroup because they didn't know who else was on the committee until the press release became public this week. Most members only found out within the last two weeks that they were even on the committee.
"It's symbolic mostly and it is a PR thing," the committee member said. "But it is better to be on it because it is progress that they're opening up to hearing other companies out, no matter how you look at it."
This article has been updated to note that the committee will have a subgroup to represent users.
https://digiday.com/?p=227958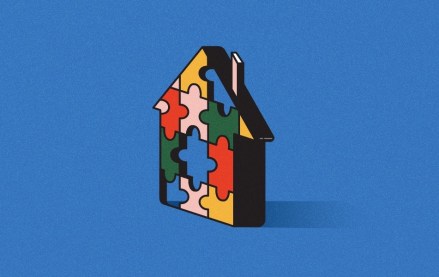 September 22, 2023 • 4 min read
Apartment Therapy's president Riva Syrop took the stage at the Digiday Publishing Summit to discuss the convergence of commerce and sponsorship revenue within its Small/Cool event.
September 22, 2023 • 4 min read
Media execs took stage at the Digiday Publishing Summit to discuss the growing importance of ROI in ad campaigns this year.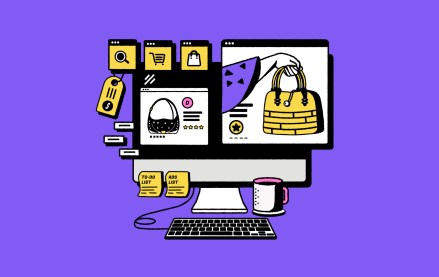 September 22, 2023 • 4 min read
CEO Satya Nadella said AI assistants will be as ubiquitous as PCs and will help users navigate across apps, operating systems and devices.