Jordan Woods leads digital ad sales for SpanishDict.com, a Spanish to English dictionary.
Years ago, my well-meaning classmate stated, "I just love Latino culture!" Our Spanish
professor smiled and asked, "Which one?" My professor's response highlights a point missed by many advertisers: A singular "Latino culture" doesn't exist.
U.S. Hispanics aren't a monolithic market segment; they don't all speak the same language, nor do they visit the same websites. After years of limited success, these cultural nuances are being addressed by major advertisers such as Kellogg. Still, many advertisers continue to struggle. Success in the market will largely be determined by how well advertisers understand U.S. Hispanics.
Unlike general market initiatives, where advertisers target using hyper-specific criteria (18-34 that see movies every third Friday and whose favorite color is chartreuse), Hispanic initiatives lack direction, especially when it comes to language. The myth that Spanish-only ads are the key to effectiveness has long been refuted. Unfortunately, the popular alternative — English-only ads — can be an equally erroneous choice depending on who is viewing the ad. According to Pew Hispanic Center, a mere 23 percent of foreign-born Hispanics claim to be able to adequately carry on a conversation in English. That number jumps to 88 percent among second-generation Hispanics.
One suggestion for advertisers: Segment campaigns by age and geography. This is especially important when noting the disparity in English proficiency among Hispanics in San Antonio (81 percent) and those in Miami (52 percent).
I recently asked a digital strategist about his game plan for a major advertiser's Hispanic
campaign. "We'll work with some Hispanic networks and figure it out as we go," he said. The current inclination of many advertisers is to play it safe: Buy display units through a network, run a few Hispanic campaigns and hope for the best. This approach is like pawning a screaming kid off on his aunt: You can't figure out what to do, so you let someone else figure it out for you.
Advertisers should work with publishers to learn how to engage their audience. We've found that native units maximize Hispanic user engagement because we integrate them with language-learning activities. We're able to do this in English and in Spanish because our users are working toward becoming bilingual. Brands must work to deploy engaging creatives that make sense on the sites where they appear.
Major brand advertisers continue to create beautiful integrated campaigns complete with well-executed native ads — but not for Hispanics. What do they get? A 728×90 banner on a Spanish-language news site. No wonder it's not working.
Advertisers need to stop limiting their best ideas to their primary market when a large, untapped opportunity awaits them. Hispanics engage more with ads than non-Hispanics. Give them something to engage with, and boost your brand. With U.S. Hispanic buying power nearing $1.3 trillion, it is the new digital frontier. Savvy brands recognize the opportunity and pioneer a new relationship with a vast and growing market.
https://digiday.com/?p=27385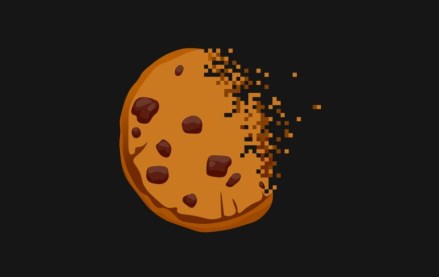 September 21, 2023 • 9 min read
Publishers who attended the Digiday Publishing Summit opened up about their top challenges, concerns and curiosities during closed-door, anonymous town hall meetings.
September 21, 2023 • 3 min read
WBD is seeing ad revenue growth from its YouTube channels and engagement on Threads surpass performance on X.
September 21, 2023 • 4 min read
Powering all of Amazon's hardware is an updated large language model, that could help connected devices actually be smarter.