Ad blocking is still a 'substantial threat to publisher revenue streams'
January 15, 2019 • 4 min read
•
•
Ad blocking, which caused mild hysteria in 2016, no longer grabs as many headlines but is still a substantial threat on a publisher's bottom line, encouraging companies to diversify revenue sources and collaborate across the industry.
Multiple studies show the growth of ad blocking on desktop has steadied while the number of blocked impressions on mobile is growing, although slowly. Partly this growth is due to the number of ad impressions served on mobile growing as traffic migrates this way, but there are also new ad blocking entrants in the mobile market.
"It definitely feels to me that ad blocking took a back seat in terms of publisher priorities last year, due to the impact of GDPR, but it shouldn't be forgotten," said Nick Flood, managing director of digital at Dennis. "This threat certainly won't be going away."
What ad blocking has thrown into stark relief is the need for publishers to spread their bets. Future Publishing hit peak ad block concern in November 2017 when 54 percent of desktop impressions on its gaming sites were blocked, according to Zack Sullivan, chief revenue officer at the publisher.
"That was part of what pushed us into e-commerce — ad blocking was the stimulus for it — how to offer alternative means of monetizing audiences to fund journalism," he said. Last year, Future said commerce revenue exceeds display ad revenue on its tech site T3.
Now, rates across Future's portfolio have stabled to between 7 percent and 11 percent on desktop. Mobile is showing slow growth of 1 percent up to 7 percent, he added. The most effective way of getting people to interact with Future's ad-block messages was by offering as many options as possible — such as whitelisting the site, disabling the ad blocker, becoming a member or viewing a video ad — with the messages written by the editors in the style of the site.
"The hysteria around ad blocking has subsided a little, but the problem is still there," said Brian Kane, co-founder and COO at Sourcepoint. "The most successful strategy involves engagement of the consumer, offering choices; that's the most respectful option."
Gaming sites have always been ad-blocking magnets, where audiences are more savvy about technical workarounds. One company that offers publishers ad-block solutions said that it has seen mobile ad-block rates rise from 6 percent to 10 percent in a year on a gaming site, which the company didn't want to name. By comparison, non-gaming sites see mobile ad-block rates hover at around 2 percent.
For French news publisher Le Monde, ad blocking on desktop is stable at 25 percent, but mobile, 15 percent, is growing. But rather than reduce this, the publisher is focusing on driving reader revenue instead. "[Ad blocking] used to be the main priority two years ago; now we have one word: subscriptions," said Pierre Buffet, head of digital at the publisher. "We have a more narrow scope, and we don't want to lose energy trying to get people to turn off an ad blocker."
However, Buffet believes these figures to be lower than the reality since ad blockers are blocking the publisher's tracking scripts, and it's highlighted another problem in untraceable traffic. "My concern is more about this 'ghost' traffic, which is clearly on a structural upward trend." Increasing concerns over privacy from high-profile media cases, like Cambridge Analytica, are partly to blame. Just how much traffic and revenue are lost is hard to prove; in the coming months Le Monde plans to recover this traffic through working with its web analytics partners, AT Internet, and recover between 5 and 15 percent of pageviews
Ad blocking conversations have broadened out to be part of the wider discourse around ad quality and data privacy. Publishers like Dennis have integrated ad-block messaging into their GDPR consent management platforms. More focus on industrywide problems has led to closer collaborations. "Ad-block solutions companies are making louder noises to being publisher partners, rather than creating solutions that say this will have an impact on the bottom line," said Richard Reeves, managing director of the Association of Online Publishers.
Despite the industry's best efforts — last week, the Coalition for Better Ads announced last week it will adopt ad standards globally, and Google Chrome's ad filter will be expanding globally July 9 — collectively millions in annual revenue is still being lost by U.K. publishers as a result of ad blocking, according to research from the Association of Online Publishers, which counts members including Condé Nast, ESI Media, Global, the Guardian and The Telegraph.
Partly, this is because ad blocking is a blunt tool. All publishers will get punished for bad actors, and there will always be cases of bad actors: Google has only needed to filter 1 percent of the millions of sites it has reviewed, but that ripple effect is vast.
Still, Google's size has helped move the industry forward, said Sullivan. Google recognizes why publishers are suspicious of its motivations, but publishers are hungry for more details that the company isn't able to share yet, such as about how it will work in practice and how it will impact the wider industry.
"Everyone gets it when you have that conversation [on ad standards], brands, agencies, SSPs, DSPs," he said. "It's been industrywide, but Google can help implement and police it; that's their big gift to the industry."
https://digiday.com/?p=318253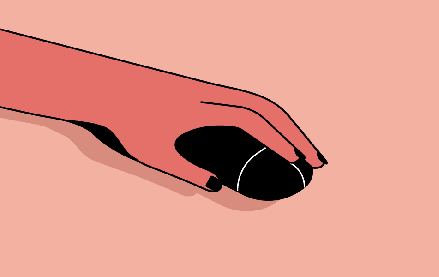 December 1, 2023 • 3 min read
People claim that the role of chief diversity officer is vanishing. However, AI is booming, and the CDO can help ensure responsible AI.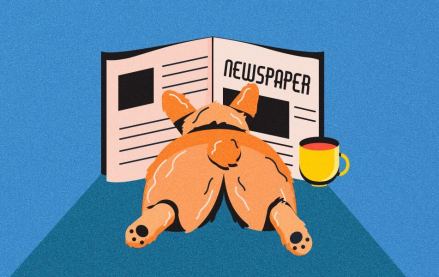 November 30, 2023 • 4 min read
Digiday+ Research found that publishers' programmatic ad revenue didn't quite live up to expectations this year, but they still see it as a growth area.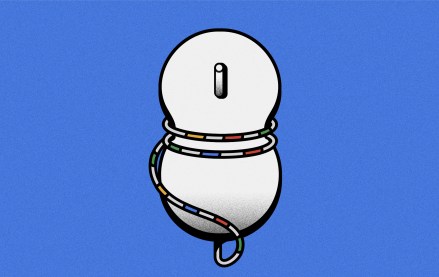 November 30, 2023 • 13 min read
For a couple of publishers, referrals from Google are down upwards of 60%.