A third of managers harbor unconscious fear, leading to a $36 billion productivity loss
November 8, 2023 • 4 min read
•
•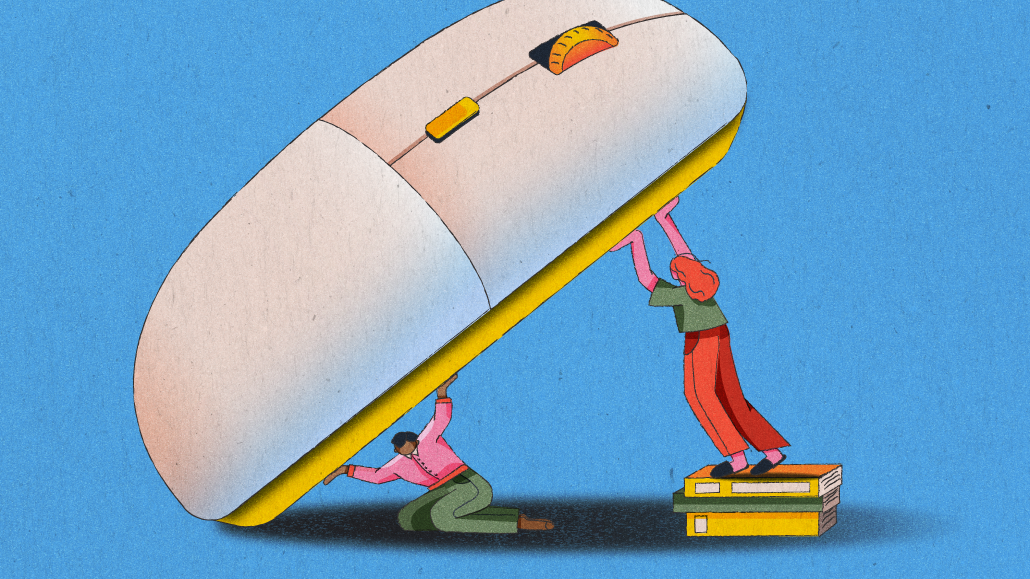 Ivy Liu
This story was first published by Digiday sibling WorkLife
People can be motivated by a range of emotions, and a key one is driving corporate managers in today's workplaces — fear.
A third of corporate leaders are primarily motivated by fear, creating less efficient and less psychologically safe work environments that cost nearly $36 billion annually in lost productivity, a new survey has found.
Fear-based leaders lose an estimated 10 hours a week in productivity for their companies, adding up to about $29,000 a year per leader or $36 billion annually, according to the survey from Love Leadership and First & First consulting, conducted this September. It included responses from over 2,000 managers aged 24 to 54 years old at companies with 500 or more employees in the U.S., U.K. and Australia.
"Fear can be a good energizer, it can help people gain energy and put it in specific directions, in order to protect themselves," said Kara Kays, a licensed therapist with counselling service Thriveworks.
Most managers aren't aware they're leading with fear, so instead the survey asked how often they feel fear-based sentiments.
Some fear-based sentiments include avoidance, aggression, suspicion and blame, for example. In the survey, those leading with fear said they either always or often experience anxiety, micromanagement, imposter syndrome, anger, unwillingness to receive feedback, hesitancy to speak up and complacency.
"This problem of fear is unconscious," said Margot Faraci, who led the survey and has 20 years of experience in leadership management in high-pressure industries like financial services and tech. "If we'd have said to them, are you fearful? They'd say no," she said.
The survey also found that nearly 40% of fear-based leaders strongly believe that stress can be positively harnessed in workplaces.
Fear drives vigilance and can be a good motivator in some cases — for instance during the Covid-19 pandemic when it helped drive speedy vaccine efforts — but it isn't sustainable long-term, Faraci said. "If you constantly have fear in your leadership, you're gonna do damage to yourself, damage to your people and ultimately damage your results," she added.
Employee productivity has been under the microscope more than ever over the last year or so, as companies have grappled with post-pandemic business losses, a shaky economy and backlash from employees regarding how much time they spend in the office. While some business leaders have pushed for a more vigorous return to office, believing it the antidote to any perceived productivity loss, the Love Leadership and First & First consulting report highlights that there are other, underlying factors that are embedded and also damage overall productivity if left unchecked.
Some 90% of fear-based leaders admitted witnessing a decline in employee productivity in the survey, while nearly 60% said their direct reports seem unhappy with their jobs.
Good managers lead with love
Faraci thinks the opposite of leading with fear is leading with love. "People think of love as a romantic connection between two people, but it's more than that," she said. Love includes trust, compassion, vulnerability, respect and other sentiments needed to create psychologically-safe environments, she said.
Kays agrees, and says making subordinates feel safe, above all, is how leaders should lead.
"Fear is capitalizing on someone's deep emotional drive, whereas love or compassion or respect can also be working to capitalize or to gain based on a drive, but it's more in harmony with who a person is, what fills their tank, what makes them feel good," Kays said.
The actual fear driving leaders is the fear of looking bad or failing, said Ryan Gottfredson, leadership professor at Cal State Fullerton University and a neuroscience-leadership consultant who advises leaders and executive teams on how to develop as leaders.
The best leaders employ an opposite mindset, and instead they "step into challenges, and they're even willing to fail because they recognize that they're going to learn a lot through that process," Gottfredson said.
"What they're focused on is not results, but on fulfilling a purpose and creating value for others. They're leading through sharing their power and their energy with others," he said.
*A quick look at the math: To calculate the 10 hours of lost productivity, the consultancy took the median value of all respondents classified as fear-based leaders. Using GlobalWebIndex it then calculated there are 3.5 million emerging leaders in the U.S. It used its own survey results to then determine that 36% of emerging leaders are unconsciously leading with fear (1.3 million.)
In the survey, respondents were asked how many hours of productivity a week they believe they personally lose as a result of a work environment or professional relationship: 10 hours. The average salary of fear-based leaders was calculated at $119,600 per year, broken into hourly wages of $57.50 an hour. Based on a 50-hour week the average lost salary per person was estimated to be $28,750 per year. That figure was extrapolated to full market size to get to $36 billion.
https://digiday.com/?p=524960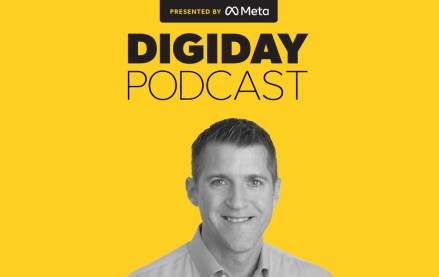 November 28, 2023 • 4 min read
Google's vp of global ads is confident that cookies will be gone from Chrome by the end of next year, despite all the challenges currently facing the ad market.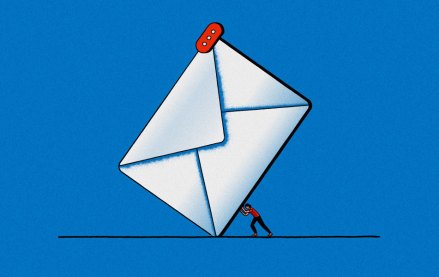 November 28, 2023 • 6 min read
Some email newsletter platforms' click-through rates are actually click-to-open rates, which are measured against the number of emails opened rather than the emails sent. But buyers seem to prefer it that way.
November 24, 2023 • 5 min read
Publishers' events businesses picked up pretty significantly during the back half of this year — and they will focus on sustaining that lift into 2024, according to Digiday+ Research.