Five friends, five startups. That's the basis for Leap Year, a new branded entermaint play from online insurer Hiscox that debuts Monday. The show focuses on friendships, relationships and neurosis about life in the fast-paced and unstable world of starting a business. Oh, and there's promised dirty birthday sex ruined by a surprise party.
The show is very much in the vein of Friends, How I Met Your Mother or any other TV sitcom, which is to say the plot and setting take a back seat to the characters and their relationships. There's the main couple, who are expecting their first child, an underachiever, the goth chick, the cliche boss and the wise cracker, all playing their stereotypical roles. The episodes bounce back and forth between present day and one week prior, as the group weighs the potential outcomes of layoffs, pregnancy and a beginning business or band.
It's telling that the series concentrates on the startup life, while Friends was about young people knocking around the city trying to find themselves mostly in the arts. (Remember, Joey was a struggling actor.) Nowadays the dream is typically more likely to be striking it big with a startup than striking it big on Broadway.
There were a few things about Leap Year's first three episodes that struck me as different for a Web series. While normally the pace of a Web series feels fast,  if not slightly rushed, trying to cram as much plot into a five-minute segment as possible, Leap Year went in the other direction. We meet the characters and get to know them, identify with them and laugh at their quirks and interactions while only minimally advancing the plot. This could certainly backfire if audiences don't connect with the characters and get bored with the plot. But there, too, Leap Year came prepared. The cast includes Craig Bierko (Damages), Julie Warner (Tommy Boy, Doc Hollywood), and Web series stars Wilson Cleveland (The Temp Life) and Mark Gantt (The Bannen Way). They also tapped Internet celebs like Guy Kawasaki and Gary Vaynerchuck for some cameos. I don't think connecting with the characters will be a problem.
The other thing that struck me as odd for a Web series was the distinct lack of product placement or branding. Unlike Ikea's Easy to Assemble, the story doesn't take place in the sponsor's place of business. In fact, there is literally no product placement in Leap Year. There's the Hiscox logo and a "presented by" message at the start of each episode, and that is it. Why? Leap Year is produced by CJP Digital Media, which is part of a marketing/PR agency, not an ad agency. As CJP's Wilson Cleveland told me, "The focus is on the story the brand is telling, not the brand itself." Hey, are y'all paying attention here?
CJP is distributing the show via Hulu, YouTube, Vimeo, BlipTV and iTunes. There are 10 episodes on order.
In future episodes, the main characters all face real-life scenarios that Hiscox's small business insurance covers. For instance, in the third episode, the characters are all stymied when trying to figure out what their Employer ID Number might be, where to look for it and if they even have health insurance. Still no product plugs, even where it would have made obvious sense, and my hat is off to them for it.
"We wanted to talk to our target audience — entrepreneurs and small-business owners in professional services — in a non-traditional and exciting way," said Hunter Hoffmann, U.S. communications manager at Hiscox. "Leap Year follows the ups and downs that our small-business customers experience every day. We hope the trials, tribulations and successes the characters experience in this series will resonate with small-business owners and keep them entertained."
I'm guessing that it will. Whether you find the show entertaining or not, one thing is clear to me. This is a great template for an original Web series, supported by a brand but not overwhelmed by it.
https://digiday.com/?p=4087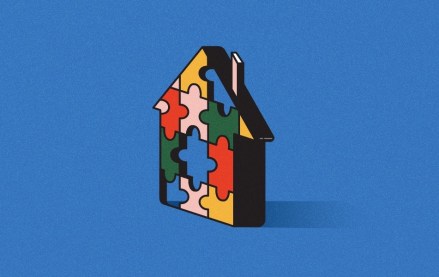 September 22, 2023 • 4 min read
Apartment Therapy's president Riva Syrop took the stage at the Digiday Publishing Summit to discuss the convergence of commerce and sponsorship revenue within its Small/Cool event.
September 22, 2023 • 4 min read
Media execs took stage at the Digiday Publishing Summit to discuss the growing importance of ROI in ad campaigns this year.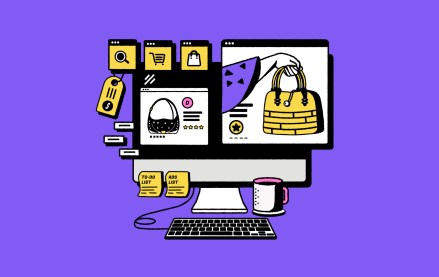 September 22, 2023 • 4 min read
CEO Satya Nadella said AI assistants will be as ubiquitous as PCs and will help users navigate across apps, operating systems and devices.