Can anybody make a branded-entertainment Web series that's worth watching? Clorox of all brands is going for it, by lining up several big-name actors to star in "Supermoms," a Web series that will blend mom issues and comic-book themes.
Clorox has tapped RedLever Studios — which has stewarded branded Web shows for Walgreen's,
Tresemme
' and others — and producer
Jonathan Prince
, whose credits include the defunct A&E series "The Cleaner," to produce an eight-part scripted series focused on four suburban moms with superpowers.
While perhaps looking to channel the spirit of the well-regarded Web series "
In The Motherhood
" (MSN/Mindshare), which starred actresses such as Chelsea Handler and Leah Remini, RedLever has lined up several recognizable actresses for "Supermoms." Among the cast of cul-de-sac dwellers who moonlight as superheroes are
Julie Warner
, perhaps best known for appearing opposite Michael J. Fox in "Doc Hollywood," who is actually appearing in her third Web original. Also starring on "Supermoms" is Joey Lauren Adams, of "Chasing Amy" and "Big Daddy" fame, and Lourdes Benedicto, a recent regular on both "V" and "24."
The show, due early next year, is also being directed by Michael Barnett, who recently directed the HBO documentary "Superheroes," which focused on real-world vigilantes. "We have lined up a group of A-list talent in a way that really hasn't been done," said RedLever president and co-founder Richard Shore.
But while "Motherhood" scored over 20 million views for MSN, resulting in a failed ABC sitcom, "Supermoms" producer Prince was actually the creator of a similar, high production value/name actor Web show for CBS, "Novel Adventures," which was sponsored by Saturn.
That show died after one season. But according to Prince, the show had actually succeeded in driving leads to Saturn's site, and CBS had been interested in a second season before GM was forced to shut down the Saturn brand.
"It's much the same audience [as 'Novel Adventures' and 'Motherhood']," said Prince. "What we learned from doing that show with CBS is that you can tell compelling emotional stories in Web series. You could never do an effects show like 'Lost' or 'Terra Nova.' It's got to be about relationships, dialogue, character. But with production values that never say, this is just the Web show."
"If you go back and look at 'In the Motherhood,' a lot of it was just people sitting in a kitchen talking," Prince added. "You gotta up your game. This will look like an hour drama with a full crew. We even had craft services on this shoot."
Yet since "Motherhood," the Web has been absolutely flooded with mommy blogs, mom-aimed Web talk shows and branded-entertainment series with questionable success. For example, Ragu, in conjunction with the Web video firm Deca, has produced the series
"Mom's The Word on Dinner."
Last week during Digiday's Video conference, Ragu executives spoke about the show's Facebook following (627,804 likes) but declined to say how many folks have actually watched the series.
The premise of "Supermoms, may, of course, help set it apart from other mommy-aimed content plays. The show, still in post production, features the group of moms solving real-life challenges, and superhero challenges, such as defeating an animated arch-enemy, Dr. Deconstructo. In fact, each episode will shift between live-action and animated scenes.
"It's very tongue in cheek," said Prince. "The way we've described it to people is, what if the Power Puff girls grew up? It has a very Saturday morning feel."
But to succeed in an increasingly crowded arena — one where Web video giant YouTube is rolling out 100 new channels, "Supermoms" needs to be discovered. To that end, RedLever and Clorox have turned to a curious partner, the Joost Media Network. Most digital executives might be surprised to hear that Joost, once thought of as a Hulu competitor, is even still around. As it turns out, both Joost and RedLever are subsidiaries of the Adconion Media Group
But the plan, according to Shore, is to distribute the show across numerous long-tail sites across Joost's network, and to buy a significant amount of media to support it. The ultimate goal will be to drive users to the show's Facebook page, which in this case will serve as the show's central hub.
Unlike a YouTube channel, the Facebook page for "Supermoms" is built to be inherently social and can serve as a conversation outlet.
"It's an infinite universe, so distribution becomes very specific, and you have to put resources behind it," explained Shore. "And you need to ensure that this has an ongoing viewership … [and] also create a unique and deeply engaging experience, which is Facebook."
"Facebook is now their virtual watercooler," added Prince.
That is, if people watch the show — always a big "if" when it comes to branded entertainment online. Just how heavy is the branding in "Supermoms"? There will be no pre-roll or mid-roll ads, and no lingering product shots. Instead, the show's four moms will be depicted using Clorox Liquid Bleach, Clorox Clean-Up, Glad Trash Bags and Fresh Step Cat litter — albeit in natural situations, said Prince.
"You have to do to it so the brand is not too obnoxiously in the forefront," Prince said. "That's the challenge for the writers." An enviable challenge, he argues. If you had a choice right now as a show runner between working with a studio or a brand, you make it with a brand. That's where things are going. It's like the era of the soap operas all over again."
https://digiday.com/?p=1668
October 2, 2023 • 1 min read
•
•
The publishers who attended DPS were focused on the potential upsides of applying the technology to their operations while guarding against the downsides.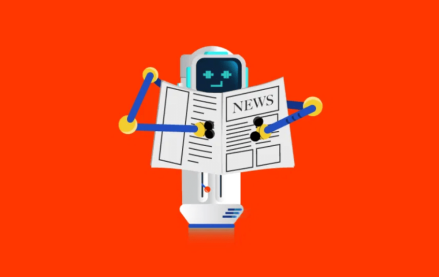 October 2, 2023 • 4 min read
•
•
Now that ChatGPT users can surf the internet for information, some publishers are reconsidering the weight of the issue.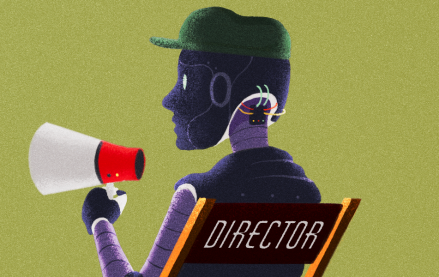 October 2, 2023 • 5 min read
•
•
As Meta makes celebrity-like chatbots, ChatGPT learned to "hear," "see" and "speak" while Spotify is piloting AI-translated podcasts.