In February, Bob Carrigan, CEO of IDG Communications, was named chairman of the Interactive Advertising Bureau, taking over for 24/7 Real Media founder David Moore. A veteran of the print and online media worlds, Carrigan previously served on the IAB's board for the past five years. During his 15-year media career, he's logged time at Spinner.com and AOL. Carrigan is actually in the midst of his second tenure at IDG, having logged seven years at PC World in sales early on after starting his career as a college intern at IDG's Digital News.
You were named IAB chairmain during the organization's annual meeting in February. What initiative or initiatives do you plan on focusing on?
There were four things I outlined in my speech. Number one, it's important to me to tackle the mobile space and how significant that is. We launched a mobile marketing center of excellence, which is now a key initiative. We don't have to beat that dead horse. Clearly mobile is our present and future. Second, we need to move in a direction that attracts brand marketers, which is part of the reason we launched the Making Measurement Make Sense initative. Three, the majority of our brands in the IAB are consumer-facing. There has been a tremendous amount of innovation in the B2B space, so I want to see more programming and leadership from that work. On June 13, we're going to hold our first B2B committee meeting. Lastly, I want to address the need for traditional media companies to act more like pure-play [digital] media companies. They should be directly R&D, and development to digital, or at least thinking that way. We try and think Web-first with everything.
One of the themes this year at the IAB Annual Meeting was, despite the optimism and obvious growth in the industry, there is still that nagging gap between the amount of time spent on the Web and the percentage of ad dollars allocated to the medium. That gap came up time and again in various presentations. Why does that continue to be an issue?
Well, we've picked off newspapers, we've picked off magazines. It's really about TV next. Marketers spend more on TV than any other medium in terms of revenue per user. But that time spent measure, I know that is very popular, but I'm not sure if that is the right indicator. Time spent on social media sites, for example, is not comparable to TV. We have to make it easier to buy and measure effectively; to me, that's the issue. We have to have a common currency and have an effective way to measure cross platform, for example.
But is it all about process and measurement?  Is creative still a major issue, particularly for TV brands that just aren't crazy about the options available on the Web?
It's definitely part of the mix. You're seeing ad formats that lend themselves to more space. And more video. Having a bigger palette is an important step and we're starting to see alot of momentum in that space.
Increasingly, the IAB is made up of a broad range of businesses, many of which have vastly different philosophies on where the online ad business should go. We've seen that play out at various events, where ad networks are accused by publishers of stealing their data, and traditional publishers are accused of being static: fights over privacy, etc. Throw in exchanges, tech vendors, data resellers. How do you balance all these agendas?
I've been involved in a number of industry organizations. It's always an issue. But if you are too focused, your members aren't exposed to pressing industry issues. For example, the data issue–it's not just the realm of networks anymore. You've seen publishers pressing forward and looking to take control. That's a great example of the benefit of a big tent, all participants in big committees talking about these issues. Debate and dialogue like this is part of the DNA of the IAB. We're a third-party ad network and a first-party publisher. What organization do we join? We're better served by a big broad group.
At IDG, you've been very outspoken about the need for traditional media–particularly magazine companies–to embrace alternate revenue models and to become a lot less print-centric. But isn't some of what's worked for your company very b2b specific? How can what you've learned be applied to, say, People Magazine? 
B2B definitely has some special opportunities. For example, lead generation and retargeting users for sure. But our category is sort of a canary in a coal mine for issues that eventually affect everyone. For example, our print business peaked in 1999. We love print, and we still have 200 magazines. But it's just that we're earlier. Every category has to go through this transformation. The problem is, if you don't manage your traditional print businesses as what they are — flat to down businesses — that's not a great strategy. We study this stuff; we write about it every day. Our online business is now our primary business.
https://digiday.com/?p=5091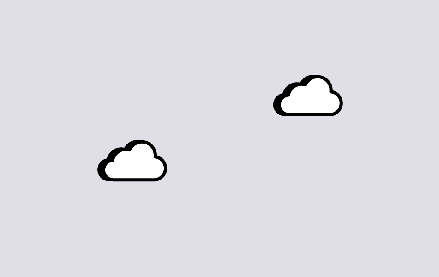 November 29, 2023 • 6 min read
Reducing carbon emissions from the digital ad ecosystem is an important priority, but various players are skeptical that much can — and is — being done to practice sustainability.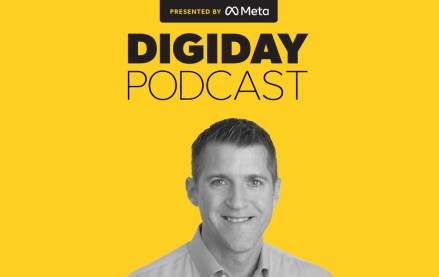 November 28, 2023 • 4 min read
Google's vp of global ads is confident that cookies will be gone from Chrome by the end of next year, despite all the challenges currently facing the ad market.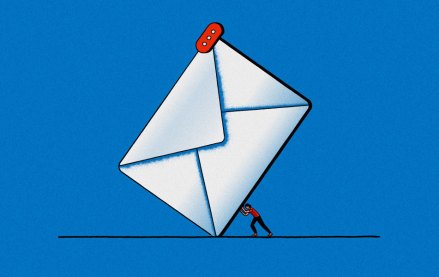 November 28, 2023 • 6 min read
Some email newsletter platforms' click-through rates are actually click-to-open rates, which are measured against the number of emails opened rather than the emails sent. But buyers seem to prefer it that way.