As the head of an agency that preaches "engagement," it's no surprise Ian Schafer is preaching its value. The Deep Focus CEO made his case for engagement to replace impressions as the key currency of the digital marketing system at the Interactive Advertising Bureau's annual meeting this week. In "The End of Ad Inventory as We Know It," Schafer argues that digital media is bursting at the seams with ad impressions, which makes attention scarce and real connections scarcer. The rise of social media is speeding this up by creating ad inventory less about consumption and more about participation. "The fundamental underpinning of online advertising, the impression is in trouble," Schafer said in his speech.
1. Online advertising, broadly speaking, has been built on two core metrics: clicks and impressions. It seems like nobody is happy with either nowadays. Why are they still so important?
Impressions and clicks are around because they are the inventory that makes the market. They are what is bought and sold. Impressions always have been that way, and clicks, as a performance metric, are the lowest common denominator. It's what you can "do" with all online ads. They are still there because everyone fears what would happen if we stopped using them as a gold standard. They are fundamentally what a multi-billion dollar industry is based upon, and usually those things don't change until they break – or someone figures out a way to make more money doing it differently. It's the "who killed the electric car" scenario.
2. What can be done to make engagement less squishy?
The only thing that will make engagement less "squishy" is brands (and their agencies) taking the responsibility to conduct the right research to help them adequately define and value the kinds of engagements that make more, better customers (which, by the way, they need to define as well). Is a better customer one that spends more? One that convinces others to spend more? More often? One of the things holding a lot of this back is a way to adequately track engagements across networks and multiple IDs. Facebook may hold the key to making this all possible.
3. Is the rise of efficiency-led buying through DSPs and ad exchanges good for digital media overall?    
Efficiency led buying is good for the industry in that it allows more money to flow into the marketplace. As ad performance diminishes, prices need to fall. It's been happening for years, and DSPs help us compensate for poor performance by maximizing the price publishers can charge for impressions that just don't yield. But it sure does seem like it's a race to zero — a complete commoditization of something that used to be somewhat scarce and is now moved like "commodities" across trading desks. So in the long run, it will probably be the way we buy, sell, and trade the worst-performing inventory, preventing it from becoming completely worthless, while we find new ways to buy, sell, and create engagement.
4. Do platforms have *too much* power? Should brands worry about relying on them too much?
Platforms have earned power by providing utility. Platforms need to find ways to turn that utility into ways to improve their businesses. Integrating Facebook or Twitter functionality into a website can exponentially increase engagement and the distance (and velocity) that content will travel. Publishers will need to evolve along with this because the upside is too great to not realize. Those who don't will be passed by those who do. Platforms will come and go. Good publishers will find ways to be nimble and agile enough to take advantage of what every new platform has to offer – and that's a technological and talent issue.
5. What's the most promising move toward a true engagement model?
I like what SVNetwork has done to move the industry towards an engagement model. Video networks like Sharethrough are also moving this forward as they define their own particular flavors of engagement. Non-traditional publishers like Vice and The Onion are finding new ways to create engagement for advertisers across platforms. Facebook and Twitter are both making some aggressive moves to mainstream the engagement model, and I look to them to continue to educate brands, agencies, and small businesses on how to continue to place the consumer at the center of their marketing strategies. And that's what this "engagement movement" is all about.
https://digiday.com/?p=817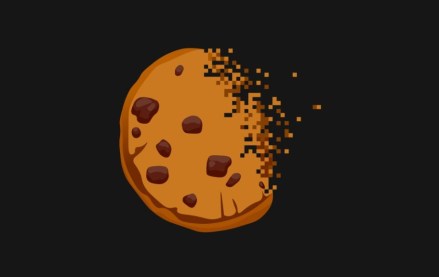 September 25, 2023 • 1 min read
During the Digiday Publishing Summit, execs from companies including Condé Nast, Dotdash Meredith and Thomson Reuters assessed the industry's readiness.
September 25, 2023 • 5 min read
Publishing executives shared their honest and unfettered opinions on the rise of generative artificial intelligence technology and its impact on traffic, IP protections, content production and jobs at the Digiday Publishing Summit last week.
September 25, 2023 • 5 min read
Here is A sampling of other AI-related news from last week.