Despite the sky-high valuations of daily deals companies including Groupon and LivingSocial, there are some serious chinks in the business model that companies operating in this space will need to address if the services they offer are to remain popular and profitable:
1. Coupon fatigue: The bloom may not be completely off the group deal rose, but it is certainly fading. Armies of consumers that once eagerly signed up for and participated in daily email deals now open their email boxes every morning and reflexively delete messages from Groupon clones and daily deal sites without ever opening them. Even though the Groupon business model has attracted hundreds of imitators, billions of dollars of venture capital and the attention of every 800-pound gorilla in the digital space, if consumers become inured to or disappointed by the offers that appear daily, the business model can't sustain itself.
2. Scattershot targeting: Although there are certainly deal sites that focus on a specific category of good or service, the largest sites take all retail comers and do only the most cursory geographic targeting. So every person in the greater Bay area, including those subscribers in San Mateo, more than a half hour's drive away, vegans who eschew dairy, and members of an online weight loss clinic, and will get an offer for half-priced ice cream cones at a scoop shop in San Francisco's Fisherman's Wharf. It's coupon carpet-bombing and it wears consumers down.
3. Merchant burnout: Daily deals sites insist that the money that merchants spend to participate in a coupon offer should be thought of not as marked down merchandise but as a marketing expense. But for that to be true, and to develop long-term relationships with merchants, deal distributors will have to find ways to sweeten the pot. Buying a half-price coupon for a restaurant two blocks from a consumer's house is a no brainer for the consumer. But for the restaurant, the business the coupon brings in must be weighed against a whole host of factors including but not limited to when the coupons will be redeemed – are discount-seeking consumers displacing full fare folk on a Friday night? — and whether coupon users can be converted to regular customers.
4. Consumer expectations: Not all daily deals are created equal. Deal distributors come in different flavors, chief among them coupon sites and deal sites. Coupon sites offer consumers cheap massages and deeply discounted exercise classes. But they are not the only slice of this pie. More and more deal sites are offering consumers experiences – gourmet cooking classes, themed dinner cruises – that have limited availability and a target audience but offer no discount. The audience looking for half off in the beauty parlor is probably not the same audience interested in an exclusive wine tasting. Because both offers arrive via email, deal and coupon distributors need to work to make sure that consumers understand the difference and can view the entire landscape of offers, selecting the ones that speak to them.
5. Overpopulation: Consolidate. Because the barriers to enter into the category are very low there has been an explosion of sites offering every manner of good and service imaginable. However, even though barriers to entry are low, the barriers to success are not.  This very young category is already in need of a shakeout. There are, simply put, too many providers. Many thought Jewpon was a joke when it debuted last December. Not so. In fact, it already has a competitor, JDeal, in the Jewish-themed daily deals market. This has given rise to aggregators willing to sort through deals on consumers' behalves. But now, there are even too many aggregators.  Let the acquisitions begin.
https://digiday.com/?p=5602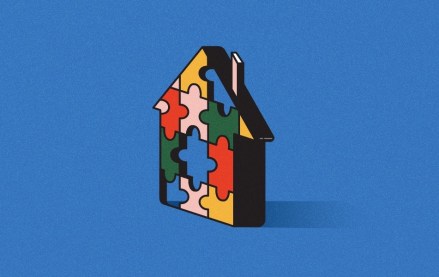 September 22, 2023 • 4 min read
Apartment Therapy's president Riva Syrop took the stage at the Digiday Publishing Summit to discuss the convergence of commerce and sponsorship revenue within its Small/Cool event.
September 22, 2023 • 4 min read
Media execs took stage at the Digiday Publishing Summit to discuss the growing importance of ROI in ad campaigns this year.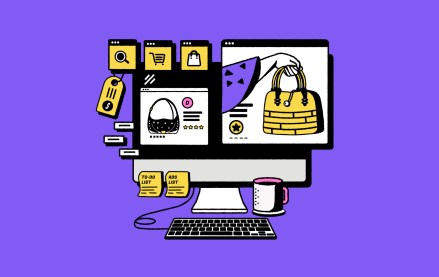 September 22, 2023 • 4 min read
CEO Satya Nadella said AI assistants will be as ubiquitous as PCs and will help users navigate across apps, operating systems and devices.