Software is taking over the U.K. ad business. Nowhere was that more apparent than at Digiday's WTF Programmatic event in London this week. The event's attendees came from all sides of the industry from variety of backgrounds and roles outside those that trade digital display.
The goal was to demystify ad tech and help newbies in the industry kickstart their learning process. Presenters offered simple definitions and explanations of various key concepts driving the shift toward software-intermediated ad trading. Here are five of the key takeaways from the event:
Ad tech will service half the U.K.'s digital ad industry by 2017.
The desire for workflow efficiencies and more targeting capabilities will push 50-60 percent of digital advertising spend in the U.K. through dedicated software platforms by 2017, according to Emarketer. This fact was highlighted by Marco Bertozzi, president of Audience On Demand EMEA and client services US at VivaKi, in his explanation of how RTB technology has matured since it first broke out in 2007. Here's his breakdown of how software began taking over the industry:
Ad tech consolidation doesn't necessarily mean the marketplace will be less chaotic.
The hope is, for buyers at least, that consolidation of advertising technology could make the marketplace less noisy and more stable. But with that comes a fresh set of challenges. Bertozzi said the growing dominance of a smaller number of advertising platforms means advertisers need to strengthen their ability to "push back" on moves that don't represent their interests. DoubleClick went offline temporarily this week, nicely illustrating the problem of an industry being over-reliant on one particular company.
Data management platforms (DMPs) are marginalizing other ad technologies.
DMPs are claiming their place at the center of the digital marketing universe. As one of his five big trends to watch, VivaKi's Bertozzi said it is more likely there will be "one DMP to rule them all": DMPs are beginning to execute media buys, reducing the need for Demand Side Platforms (DSPs), and will begin to take on the responsibility many of the individual point-solutions have done so far.
Alex Loveless, head of data consulting at DigitasLBi, showed how the DMP now sits at the heart of digital marketing in his talk entitled "WTF is a data strategy?" (Slides below)
Not everything that counts can be counted, and not everything that can be counted counts.
It seems the digital ad business is suffering from Albert Einstein's famous adage. During her "WTF is attribution?" talk, Mindshare head of digital performance Jenny Kirby highlighted the flaws with the way marketers make investment decisions online. She said PPC search ads were clearly overvalued, as they often take all the credit for contributing to a sale under the last-click attribution model. Marketers have to use new attribution models that give a better reflection of which channels perform best at every stage in the run up to a sale.
Similarly, the difficulty in measuring brand impact through online display is a challenge for publishers. Henry Rowe, founder and partner at FaR Partners said without the ability to offer metrics, a publisher cannot claim to offer "premium" display. Premium means sellers must understand and communicate all the different components of what makes an ad buy trustworthy: users, contexts, control, price, cost and performance metrics. That's what differentiates premium programmatic from a blind ad network or open marketplace buys.
We need to be clearer about what constitutes ad fraud.
The topics of viewability, bots and inappropriate ad placements are often conflated as fraudulent areas of the industry. In fact, they're all very separate issues which require different solutions. Richard Foan, group communications and innovation director at ABC U.K. pointed out how the scale of fraudulent inventory is different depending on who you listen to. Pixalate, for example, says 34 percent of online ad inventory is fraudulent while Integral Ad Science says it's 11.5 percent.
Slides from his talk are available here:
https://digiday.com/?p=95830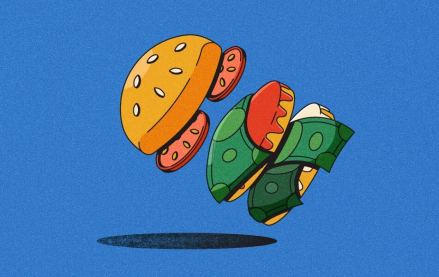 November 28, 2023 • 6 min read
As more influencers look to get into food content creation, brand opportunities are following.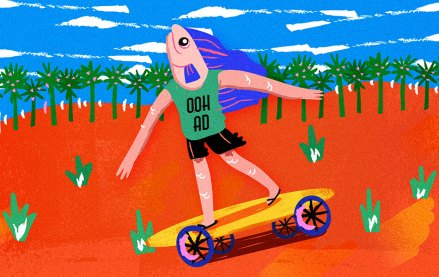 November 28, 2023 • 7 min read
As major marketers like Maybelline experiment with faux OOH, more marketers are open to the idea.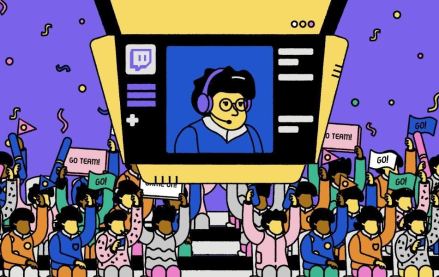 November 28, 2023 • 4 min read
The love affair between Alienware and Team Liquid does not mean that every esports organization is suddenly going to be all-in on wooing the endemic brands they once spurned in 2024. These days, esports organizations' varying level of interest in endemics is a matter of their broader brand identities — which are rapidly diverging.