Media and tech pundits have for years prophesied that Facebook was "the future of media," a tool that would one day become the Internet backbone through which virtually all digital media was consumed and distributed.
Facebook came closer than ever to realizing that vision in 2014, as the social network proved that even the simplest of changes to its news feed algorithm could send advertisers, agencies and publishers scrambling for or basking in referral traffic lost or gained.
It was hardly the only thing the media and marketing worlds learned about Facebook this year, though. That lesson, and more, below.
News feed taketh away …
Facebook's continuous tweaking of EdgeRank, the algorithm that determines which posts users see in their news feeds, was a consistent source of frustration and glee throughout 2014, as marketers and media companies fretted over how the many changes would affect referral traffic. Facebook made all the changes under the guise of better serving its users by way of ridding news feed of spammy, overly promotional posts. That meant advertisers saw their free reach through the platform decrease. Some — namely social media agencies that attracted clients with the promise of wide organic reach — complained that Facebook was merely trying to strong arm brands into buying more ads.
… but news feed also giveth.
Advertising's loss was publishing's gain. Publishers benefited mightily from Facebook's EdgeRank changes, with Hearst's Facebook referral traffic increasing tenfold (to 42 percent from 4 percent) over the past year, for example. The distribution gains were so great, in fact, that Facebook's publisher-outreach team, staffed with former journalists and media execs, to encourage media outlets to publish their stories and videos directly on Facebook in exchange for a split on ad revenue. Some bristled at the proposal, however, saying it would put publishers at the mercy of Facebook and hurt their long-term viability.
Ad tech matters.
One of the less sexy, but arguably more important, developments at Facebook this past year was the platform's investment in advertising technology, specifically in reissuing the Atlas ad server in late September and acquiring video ad tech company LiveRail in July.
Atlas — the ad server Facebook bought in February 2013 from Microsoft for nearly $100 million — was especially exciting to advertisers, as it will allow customers to use Facebook's unprecedentedly rich trove of user information to target ads across the Web. It will also allow advertisers to track users' behaviors across websites and apps, providing them a holistic report on user behavior and effectively solving the mobile cookie problem.
Agency holding company Omnicom signed an agency-wide partnership with Atlas as part of the launch. And more features — such as a so-called demand-side platform (DSP), through which advertisers could bid on ad impressions across multiple exchanges — are expected soon.
Facebook's user data will also be integrated with LiveRail, which provides video advertising technology to publishers, thus letting advertisers use Facebook data to target video ads on other publishers' sites. Together, the moves suggest Facebook is on the verge of releasing an ad network.
Google finally has a rival.
Google has reigned supreme as the tech platform that has most profoundly affected media and marketing. Now, Google finally has a credible rival. Facebook has never been stronger than in it has been 2014; advertising revenue and user base continued to climb, as did its stock price.
And Facebook did everything in its power to make sure that remains the case. After admitting last fall to losing some college-aged users, Facebook spent 2014 aggressively developing and acquiring new platforms so as to hedge against an exodus.
It kicked off the new year by acquiring Branch — an app for hosting group conversations — for $15 million in January. That was soon followed by Facebook's biggest acquisition of the year in February when it spent a mind-boggling $19 billion for messaging app WhatsApp. And if that acquisition wasn't head-scratching enough, Facebook perplexed even more people in March when it purchased Oculus, a startup that created a virtual reality headset for video gaming. Instagram — which Facebook acquired in April 2012 — signed an advertising partnership with Omnicom in March of this year worth up to $100 million.
Collectively, the acquisitions suggest that Facebook wants to become something akin to Coca-Cola or Pepsi — a large brand that doubles as a holding company for numerous sub-brands.
If it can't buy 'em, it will copy 'em.
When Facebook was either unwilling or unable to purchase certain digital media entities, it simply tried to co-opt their popularity. In February, it released Paper, a mobile news reading app similar to Flipboard. Snapchat famously turned down a multi-billion dollar acquisition offer in November 2013, which prompted Facebook to release Snapchat clone Slingshot in June. And in October, it launched Rooms, an app designed by the founder of Branch to compete with popular anonymous-sharing apps Secret, Whisper and Yik Yak.
None of the apps have gained traction among users, however. So while Facebook remains a digital media powerhouse for now, its attempts to ensure that future have produced mixed results.
Image courtesy of dolphfyn / Shutterstock.com
https://digiday.com/?p=98899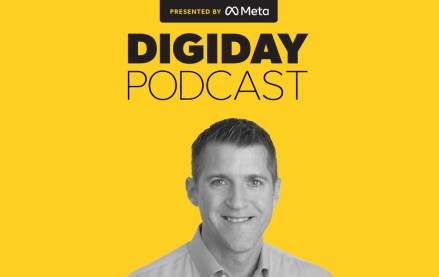 November 28, 2023 • 4 min read
Google's vp of global ads is confident that cookies will be gone from Chrome by the end of next year, despite all the challenges currently facing the ad market.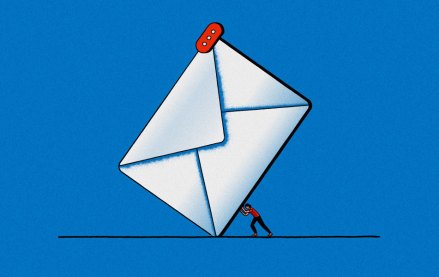 November 28, 2023 • 6 min read
Some email newsletter platforms' click-through rates are actually click-to-open rates, which are measured against the number of emails opened rather than the emails sent. But buyers seem to prefer it that way.
November 24, 2023 • 5 min read
Publishers' events businesses picked up pretty significantly during the back half of this year — and they will focus on sustaining that lift into 2024, according to Digiday+ Research.