Media General and Meredith Corp. announced today they're combining to form the third biggest TV broadcaster, reaching 30 percent of U.S. television households. The $2.4-billion deal, expected to close by next June, will result in a new company, to be called Meredith Media General. Meredith brings widely known national magazine brands and longstanding digital marketing expertise. Here are five things it means:
In TV, bigger is better.
Consolidation pressure has driven a wave of mergers in the TV landscape in recent years as broadcasters seek a hedge against declining audiences and a shift of ad dollars to digital. Participants have included Media General itself, buying LIN Media in 2014 and Gannett acquiring Belo in 2013. Today's deal is being positioned as being led by the TV advantage it brings, with Meredith bringing 17 stations to the equation, for a total of 88. It will create the third biggest broadcaster behind Sinclair and Nexstar.
"There are unique efficiencies that they'll realize with having more scale with local TV stations," said Brian Wieser, senior research advisor at Pivotal Research Group. "It might be wishful thinking to hope they'll have meaningfully more leverage with their network partners. It's more likely they'll have more leverage with distributors. More scale is certainly helpful to the local TV market."
It's the election, stupid.
Local TV ad spending is cyclical because of swings in political advertising, but predictions are calling for spending on upcoming elections to reach record levels. The projected surge in spending has driven other broadcast consolidation, and the Meredith-Media General combo also could be well positioned to benefit from this, a point Meredith drove home in a conference call discussing the proposed deal.
Print's future is still fuzzy.
Meredith publishes the widely known national magazines including Better Homes and Gardens, Family Circle and Parents and claims to reach 60 percent of millennial women, making it a key avenue for advertisers looking to market to that coveted demographic. The merged company would have Meredith CEO Steve Lacy at the helm and Meredith executive Tom Harty would continue to run the magazines. But that doesn't mean the new company won't one day spin off the magazines. Many media companies don't want to be in the weakened print business anymore, which is why companies like News Corp., Time Warner and Gannett separating their newspapers and magazines from their broadcast arms. Media General, for its part, already got rid of its local newspapers.
Digital success still eludes publishers.
Like many legacy publishers, Meredith's digital footprint hasn't reflected the size of its print brands. Across legacy print media, declining advertising revenue isn't being made up for by digital growth. In Meredith's most recent fiscal year ended July 30, revenue was up slightly due to the effects of acquisitions, while digital accounted for less than one-fourth of ad revenue. So the company sees the union as a way to bring greater distribution to those brands through Media General's digital media businesses that includes LIN Mobile, Federated Media, HYFN and Dedicated Media.
It's another nail in the coffin for a Time Inc.-Meredith union.
For those still speculating that Time Inc. would be the one to take over Meredith (the two were in talks to combine in 2013 but those talks fell apart), the Media General deal obviously makes that less likely than ever. Since 2013, Time Inc. was spun off from Time Warner and it's focused on making smaller, digital acquisitions, although press speculation about an eventual deal had persisted. "They'd kind of moved on, so it's not a big negative for Time Inc.," said Reed Phillips, CEO and managing partner, Desilva + Phillips. "They're more focus on selling assets they have and paying down debt and transforming the company as a digital business." But that's not to say Meredith's magazines won't eventually be spun off — to someone.
Image courtesy of Shutterstock.
https://digiday.com/?p=134613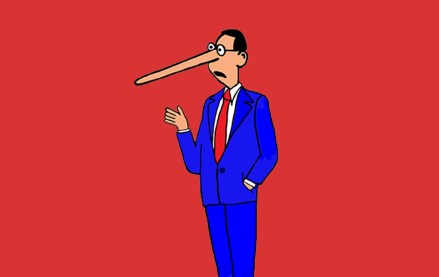 October 3, 2023 • 7 min read
•
•
A new definition for MFAs is available but the vague nature of the guidelines is leading to a lack of standards that might prevent adoption.
October 2, 2023 • 1 min read
•
•
The publishers who attended DPS were focused on the potential upsides of applying the technology to their operations while guarding against the downsides.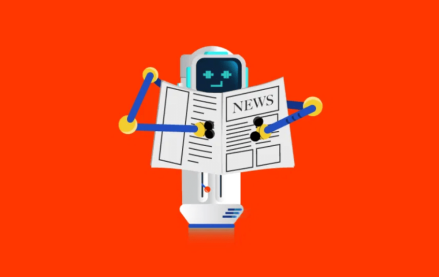 October 2, 2023 • 4 min read
•
•
Now that ChatGPT users can surf the internet for information, some publishers are reconsidering the weight of the issue.