4 big myths about video, busted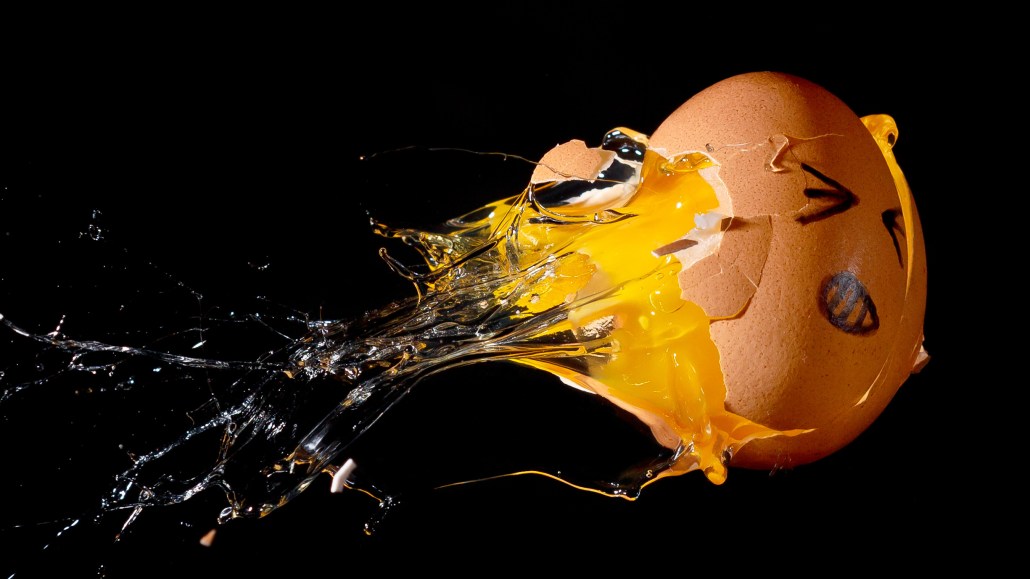 Shutterstock
The video business is booming. Or maybe it's dying. Or overvalued.
There's no shortage of posturing and confusion amid the bullishness of digital video investors and the wariness of the old guard. Fortunately, several video experts were on hand at the VideoSchmooze conference in New York on Thursday to surface and clarify common misconceptions across the industry.
Here's what each one of them thought the biggest misconceptions are — and why they aren't realistic. Excerpts:
Myth: The pay TV industry is crumbling rapidly.
Myth buster: Bruce Leichtman, president and principal analyst at Leichtman Research Group
"People equate activity of the millennial audience with the cratering of pay TV, but that's not a meaningful comparison. According to my research, major video providers have lost about 105,000 subscribers, around 0.1 percent of the industry, over the past year. A 0.1 percent drop industry-wide is not a sexy story. What has happened is the industry is saturated, it is not keeping pace with housing growth. But cord-cutting is not a binary thing. What we're seeing is much more of a flow. It's more like cord-deferring. There are a lot of younger people that are deferring their pay TV service. Twenty percent of non-subscribers have subscribed to a pay TV service in the past year. This same flow has been going on for over 20 years. There have always been people going in and out of the category."
Myth: Video is veering into a bubble.
Myth buster: Paul Marcum, head of global digital video at Bloomberg Media
"There's so much investment in the video space right now from the startup community, and so many publishers and others who are trying to grow inventory, that there is a general concern that we are veering into a bubble in terms of advertiser interest. That is off the mark. Advertisers are not going to quit their 60-year love affair with video as a storytelling mechanism. It's up to publishers to understand how best to serve them and how to differentiate products so that the user remains engaged regardless of the clip length.

"The challenge is pricing fraud and viewability into the ad buy, and improving the technology so that publishers who have any fraudulent traffic sold to an advertiser, such as ourselves, can make sure that it's not delivered and not counted. The same is true for viewability. If our ads aren't adhering to a viewability standard, we want to be able to work with our advertisers to ensure they're getting the value they deserve. But I don't know the concern is that fraud is a big deterrent for advertisers; it's more that we just need to find a better way of weeding that out of the overall chain."
Myth: Ads are the biggest revenue stream for online video.
Myth buster: Mike Green, senior director of digital media solutions at Brightcove

"The money that's being made in online video is still heavily weighted toward subscription-based services," according to Green. "We're all doing these cool advertiser-based initiatives, but if you think about Netflix, that business model is still predominating."
Green has a point: Online and TV-based streaming services generated more than $7.3 billion last year, with a projected rise to $11.5 billion in 2016 driven primarily by online services like Netflix and Hulu, according to a PwC report from this summer. The digital video ad market is growing, but it's not there yet.
"That's interesting, because people were so focused for such a long time on selling for advertising, and now we have this wave of companies who see consumers are comfortable paying for online video, so they're launching subscription video on-demand and over-the-top services. There have been several major players entering the space [such as CBS and HBO] in just the last month and a half."
Myth: Simple pricing is best for subscription video.
Myth buster: Charles Breed, svp of business and corporate development at Vindicia

"We do the subscription billing for the vast majority of over-the-top video providers, working with companies like NASCAR, NFL, Angie's List, Bloomberg, The New York Times and The Wall Street Journal," said Breed.
"What some of them are realizing is there's infinite flexibility on how to monetize your content on a non-advertising base. We have vendors that have a single product with over 10,000 pricing plans, pricing by geography, language, quality of service and all kinds of other variables.

"There's a huge opportunity there. Say you paid for premium content, you watched three minutes, you paused, and you never resumed. A clever, dynamic provider can say, let me give you your money back, let me give you half your money back, let me give you a free credit, and the consumer is like, "Holy shit." DirecTV is doing that. Sesame Street is definitely doing that. That type of interaction with a subscriber generates insane returns. You've got them for life. And the consumer is not going to try to get their money back."
https://digiday.com/?p=98193