Coronavirus-induced change and accelerations: Digiday's top trends for 2021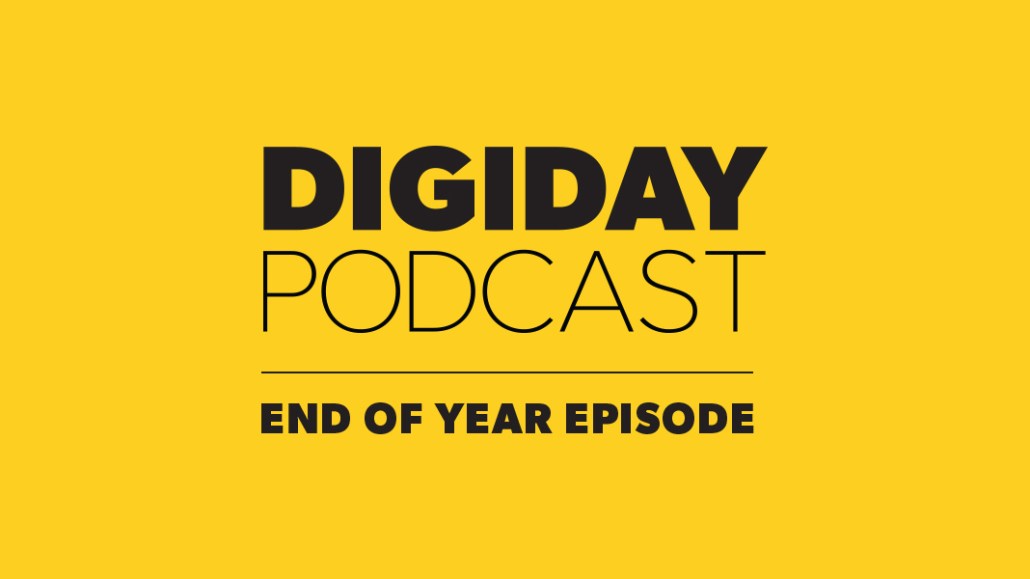 Subscribe: Apple Podcasts | Stitcher | Google Play | Spotify
In this week's episode of the Digiday Podcast, our editorial team takes a look ahead at what 2021 may have in store for the publishing and marketing industries, from what Zoom fatigue means for the virtual conference to why perks aren't what they used to be.
Here are highlights from the conversation, which have been lightly edited for clarity.
On balance, a tough year
Sara Jerde, managing editor: "In mid-March, when the coronavirus started spreading throughout the United States and [publishers] had to pivot their business models, [we saw] the effect in advertising in Q2, and then a lot of them having the books balanced by the end of the year. So I think something that'll be on the top of minds of a lot of publishers going into next year is what cash flow really looks like. It's going to be really crucial as we move into 2021 to see what sort of revenue opportunities they see, especially as it doesn't look like we're going to be seeing any sort of relief from this pandemic anytime soon."
Zoom day, or beach day?
Max Willens, senior editor/research/features: "I think what's really fascinating is the question of what endures when it comes to events. If you're in the B2B space, it's kind of easy to imagine a world where there's a conference that you probably should attend for your job, but that maybe your company doesn't want to shell out for a plane ticket, or you've got a million things going on. There's a world in which it's very easy to imagine attending it virtually in your pajamas, or while you're at your desk. But I'm frankly, a lot more bearish on the B2C version of that enduring. You talk to publishers that stood up virtual B2C events this year and they all seem to really think that there's traction there, and that there's going to be an appetite for people to continue to watch a Zoom version of an event. They're closer to this than I am, but thinking about it purely from an anecdotal perspective, once the people in my life are vaccinated and safe, and it's warm outside, I'm not spending a second longer in [front of the] computer that I have to."
That's money
Kristina Monllos, senior marketing editor: "With everyone working from home, a cool culture — or what was once deemed cool — doesn't matter anymore. If you're just like sitting in front of your computer doing your job… if your job sucks, your job sucks. You're not hanging out with your co-workers who you love being around. No one really wants to hop on a Zoom happy hour (and if you do, I want to know why!). The stuff that would retain people before isn't really going to work and the stuff that will retain them now costs money. A stipend for someone to make a home office? That's money. Better benefits? That's money. But these are the things that I'm hearing from agency employees. That's what they want."
Short-term planning – in a good way
Seb Joseph, senior news editor: "We probably need to address the myth of annual or long-term planning cycles. The concept where you plan and just watch the year go by isn't very common anymore. For the past five years, brands have become nimbler and the planning cycles have gotten shorter and shorter. I would be speaking to certain buyers and they were saying that they've instilled in their teams that three months is kind of long term. The business cycle evolves and you have to constantly assess it. So while the pandemic has been disruptive, it hasn't necessarily impacted the actual planning cycle for the most part — agencies, advertisers continue to count on the quarterly basis or at least on a sort of campaign-by-campaign basis depending on the sector and the advertiser."