Digiday asked some of the industry's most outspoken thinkers about their predictions for 2012 and what bright bursts of hype won't survive another year. Here are their responses:
What are some changes that will shape 2012 in ad tech?
DMPs will be embraced as the future of digital media – relying solely on third-party data providers will no longer be viable. Agencies creating differentiated positions for their clients with propriety and unique views of data will pull away from competitors. Agencies and trading desks that do not control technology will further cede strategic leadership to industry players that do. Ad Network consolidation will accelerate with premium publishers withdrawing inventory out of the market, DSP commoditization and the formation of the Summit (AOL, Microsoft and Yahoo). — Brian Lesser, CEO of Xaxis
What ad tech innovation will be rejected by marketers in 2012?
Marketers will lose their fascination with audience buying and realize that today's finicky Web shoppers don't fit neatly into categories such as "vacation shopper" or "shoe buyer." Customers today know how to use the Web to search for particular products and discount deals and aren't loyal to specific brands — making it difficult for marketers to acquire new customers with generically targeted display ads. In 2012, marketers will learn to use technology tools to analyze petabytes of real-time behavioral, clickstream, purchase, customer, preference and demographic data to target ads to micro-segments instead of "audiences". Next year, more advertisers will use real-time bidding with artificial intelligence capabilities to make millions of automated ad buys to reach millions of micro-segments. — Richard Frankel, president of Rocket Fuel
What major ad tech innovation will undergo the most change in 2012?
DMP in 2012 will be retired (or at least reconceived). Using third-party data to categorize an audience, which is how the market has come to understand DMP, will continue to find eager adopters among DSPs, trading desks, and ad networks seeking to differentiate their advertising products. Publishers and marketers, meanwhile, will turn their attention to harnessing the value of their first-party data and continue to chart out data strategies that explicitly balance defense (controlling and securing their data) with offense (driving improvements to advertising, content, commerce, sales, and marketing operations). — Tom Chavez, CEO of Krux Digital
What trend will occur in 2012 that was supposed to happen in 2011?
"So-lo-mo" (social, location, mobile) will happen in 2012. This will be the year where mobile and social really come together. New mobile applications paired with innovations by Facebook will unlock new kinds of community connection and unleash a flood of location-aware deals and promotional experiences. Real-time awareness of where someone is physically will come together with social content and campaigns. From a digital marketer's standpoint, this means it will no longer be possible to devise interactive marketing campaigns separately for the Web, social and mobile. Instead, every major campaign will need to be multi-platform and multi-device." — Clay McDaniel, managing director of Spring Creek Group
What overused digital marketing tool will marketers give up on in 2012?
Probably more of a hope than a prediction, but the marketing industry seems utterly determined to get 2D (and esp. QR) codes to take off, but the trend for gratuitously slapping codes across communications while directing people to nothing of much value will end, prompting much more focused usage by the industry and a better chance of critical mass being achieved — ultimately as a bridge to broad use of NFC in the future. — Andy Wasef, head of mobile and emerging platforms at MEC
https://digiday.com/?p=990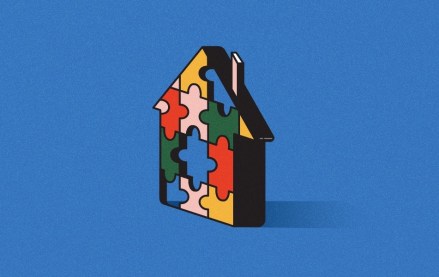 September 22, 2023 • 4 min read
Apartment Therapy's president Riva Syrop took the stage at the Digiday Publishing Summit to discuss the convergence of commerce and sponsorship revenue within its Small/Cool event.
September 22, 2023 • 4 min read
Media execs took stage at the Digiday Publishing Summit to discuss the growing importance of ROI in ad campaigns this year.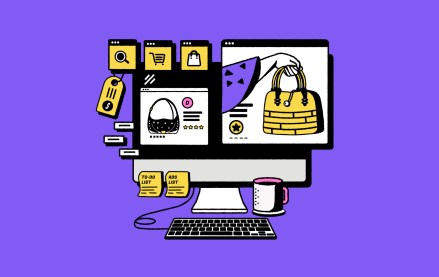 September 22, 2023 • 4 min read
CEO Satya Nadella said AI assistants will be as ubiquitous as PCs and will help users navigate across apps, operating systems and devices.