Apple's set-top box is all the rage these days, competing with the likes of Microsoft's Xbox, the Netbox and the Boxee Box. But the Apple technology may have a leg up in the market, according to one industry expert, who thinks that its interface, apps and content (among other things) make it a winner.

1. Interface
The problem with cable is that it surrounds incredible content with an antiquated interface. Populated with apps, Apple TV has an elegant interface, and the user experience is intuitive and smooth. As of right now, Apple offers the best television interface. Xbox is awesome, but its dense and layered platform is better for gaming than TV. Apple TV works a lot like a smartphone or tablet. It only costs $100, and its functionality will be built into the Apple TV set. It's a great preview of the television interface of the future.
2. AirPlay
People discover content on Facebook, Twitter and YouTube. We do this using smartphones, tablets and computers. With AirPlay, these videos can be watched on your television via Apple TV. Right now, you can open the Watch ESPN app and watch live programming, click on a link to a TedTalk or FunnyOrDie viral video, or tune into a live concert on YouTube. As Twitter and Facebook begin to embed premium content from studio and network partners, and YouTube continues to invest in professional content for its channels, AirPlay becomes even more valuable. There's a reason Android developers are building apps for it. AirPlay allows users to watch on a big screen the content they currently watch on tablets. Eventually, people will tune into TV shows by clicking on friends' tweets.
Thanks to AirPlay, Apple TV's interface is at times invisible. This sort of embeddable technology will become common in the next wave of successful consumer gadgetry.
3. YouTube
It's an enormous search engine, social network and Internet video platform. It's also an app on your phone, tablet and Apple TV. While YouTube will never be able to compete with high-end scripted content like "Game of Thrones" and "Breaking Bad" – it can certainly compete for eyeballs with low-concept, low-production value reality shows. As YouTube has recently pointed out, its top five shows are averaging 5.75 million viewers, which is right in line with the top cable channels. With many great Web content creators such as Vice – whose "Vice Guide to Liberia" is as good a docu-series as anything that's been on the TV in the past year – Internet video will continue to nibble at TV's eyeballs and ad dollars.
4. Content
The popular theory is that Apple can't license the rights to the premium television content it needs to be competitive. But Apple doesn't want content — that's cable's gold. Apple wants to be a platform, working with TV channels and cable systems to provide a vastly improved interface for content. Smartly, Brightcove is on board with an apps-driven platform that relies on Apple TV. The other MSOs have to follow: They need Apple devices — particularly the iPad and its growing 60 percent tablet market share — to offer an experience relevant to today's users. Giving consumers easy access to your TV channel with the touch of an app will benefit ratings, advertising and merchandising opportunities — and ultimately revenues.
5. Apps
The MLB app brings live baseball to Apple TV. The Netflix app brings 26 million subscribers who watch one hour of content per day, making it one of the most watched "TV networks." Netflixers can benefit from Apple's big-screen interface. And Apple TV benefits from additional content, including Hollywood movies and shows, and Netflix's own original programming. What's cool about Netflix is that it is upending the TV programming-schedule model. Showtime's hit series "Homeland" airs at the same time every week, but Netflix will release every episode of the new season of "Arrested Development" at the same time. People will binge-watch the series, and many would agree this is the best way to watch a season. It's becoming impossible to find the time and energy to really focus on a show at night during the week.
YouTube, MLB and Netflix are a few great options right now, but wait until developers begin to create apps for Apple TV. There are approximately 400 million active App Store accounts, and they have downloaded 30 billion apps, netting $5 billion dollars for app developers. For TV apps, the possibilities are endless. Ultimately, the tablet will take over for the remote control, and apps will take over for channels. If you watch a ton of TV, you don't watch more than 30 channels regularly – yet there are hundreds of channels separating the channels you watch. This problem will be solved with apps.
6. Cash
What if cable won't work with Apple? Well, Apple has $110 billion in cash, and that could double in the next year. It could certainly afford content, or even an entire cable system
7. Live
It turns out that the best way to watch a live concert is online. This was made clear earlier this year when American Express hosted Jay-Z's commercial-free live performance at SXSW on its YouTube Channel. Viewers had their own mini-control room with a few different angles to choose from, and YouTube comments were integrated with Twitter accounts. There was a bigger community of concertgoers online than at the actual event. Plus, anyone who tweeted using the concert's hashtag received a discount on future Ticketmaster purchases. A television experience cannot be that engaging, rewarding and entertaining. Not without a device in your hand, and a big-screen interface to mirror it.
8. Mirroring
At my company's offices, we have Apple TV in every meeting room. As a result, we can show apps, websites, presentations and PDFs on the television. This is called Mirroring, a feature that displays your device's screen on a big TV screen. Mirroring will be available in the new operating system for Apple computers. This means that whatever is on a laptop can be on a TV, where you'll be able to have multiple windows open. Quickly switch between answering emails to working on a Power Point presentation to playing a game to watching a TV show or YouTube video.
9. Siri
It's always linked to Apple's imminent TV set. Why? Because sometimes talking is easier than typing. I use voice dictation for tweets and text messages while jogging. For TV, want to tape "Breaking Bad" but have your hands full cooking meth chicken? "Siri, record 'Breaking Bad' tonight." Done. Really, it's going to be that easy. And that's great.
10. iTV
The release of Apple's TV set will come with a major marketing campaign, and enormous amount of media coverage and viral buzz. Given that TV sets are expensive and not purchased often, the greatest immediate value in the release of the iTV may be that it brings Apple TV's features to the forefront. As far as what new features the iTV will bring, we can only imagine.
Jason Stein is the founder and President of Laundry Service, a digital agency.  
https://digiday.com/?p=16928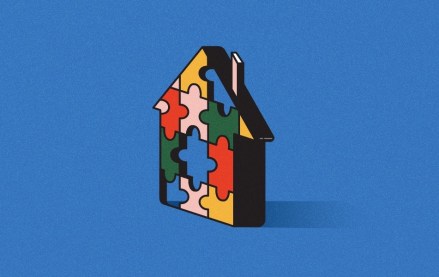 September 22, 2023 • 4 min read
Apartment Therapy's president Riva Syrop took the stage at the Digiday Publishing Summit to discuss the convergence of commerce and sponsorship revenue within its Small/Cool event.
September 22, 2023 • 4 min read
Media execs took stage at the Digiday Publishing Summit to discuss the growing importance of ROI in ad campaigns this year.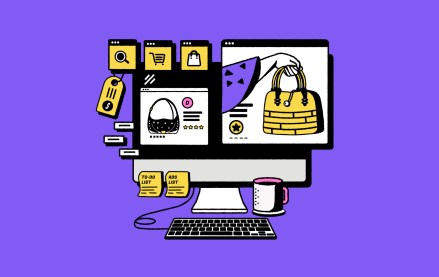 September 22, 2023 • 4 min read
CEO Satya Nadella said AI assistants will be as ubiquitous as PCs and will help users navigate across apps, operating systems and devices.