The economics of publishing are harder than ever, but there's a raft of other challenges those on the sell side face. Whether it's a Byzantine RFP process or uncertainty with mobile, publishers have a lot on their minds these days. Digiday spoke to publishers to narrow down the five areas giving them migraines.
The RFP Mess
There's one thing both sides agree on: the RFP process is a stone-cold mess. This is best illustrated in the intricate flowchart constructed by NextMark detailing the cumbersome RFP process. By this count, there are some 42 steps. It's a pain on all sides.
But for publishers it gets worse. Buyers are notoriously unrealistic, and firmly in control thanks to the vast supply-demand imbalance. That means asking publishers for what seems like the impossible. It can be to create products and programs that have never been done, something that's innovative. And to top it off, publishers are asked to scramble and have it done in 10 minutes — and with measurable results.
Click Pressure
Eighteen years ago, when banner ads arrived on the scene, their creators made the understandable decision to differentiate this new advertising medium by adding interactivity. That's why the first banner copy read, "Have you clicked here? You will."
It turns out not that many people do click anymore. That doesn't stop media buyers from hunting for clicks. Many will tell you it's not all about clicks. These same people will turn around for a brand advertising campaign and hold a publisher accountable for, yes, clicks. The lesson: When they say it's not about the click, it's always about the click.
"People will call us up and say, 'We'll give you this brand campaign' but will cancel it because the click-through rate wasn't good," said Larry Burstein, publisher of New York Magazine. "But wait a minute. You're asking for a very specific to a campaign about branding. Click-through rates mean nothing."
The Mobile Morass
The Internet was bad enough for publishers, but then mobile came around. The old saw with the Web was it was trading analog dollars for dimes. With mobile, it's down to fractions of pennies. This has moved from an annoyance to an existential threat as publishers typically see more than a third of their audiences on smartphone or tablets. (Tablets are, admittedly, a somewhat easier challenge on the monetization front.)
The challenge is pretty simple: Mobile ads are tiny, the opportunity for real creativity that will excite brands pretty much negligible. Most mobile banners on smartphones are difficult to even read, much less evoke emotion.
"Advertisers like a canvas to paint with, and mobile devices don't allow for truly creative, custom or integrated advertising solutions," said Brian Fitzgerald, co-founder of Evolve Media. "For publishers, this means more of our inventory transitions to mobile, which doesn't currently have the same revenue opportunity as PC."
Standards Flux
The Internet ad community has long struggled to find the right balance between innovation and standardization. As a mass media, the Web needs standards to cut down on transaction costs. Yet in the case of banner ads, many blame those same standards for creating vanilla units that became irrevocably commoditized.
Native advertising has emerged as the great hope to fight against that commoditization. And yet here publishers run into the problem of scale. Ironically, in order to really become a meaningful part of the Internet ad economy, native-type products might need the same distribution mechanisms built for the banner world.
Programmatic Pressures
The separation of audience data from media context was akin to splitting the atom for publishers. The world changed. The rise of automated systems allowed advertisers to find their target audiences — only their target audiences — wherever they are on the Internet. This was an advertiser-driven innovation that's left many publishers holding the bag. The promise of private exchanges, which theoretically give publishers the efficiency of exchange buys with protections they need, hasn't yet panned out.
"This allows for the cost-effective and time-efficient practice of buying cookies and not consumers," Fitzgerald said. "Clients do value brands, content and environment and intrinsically understand the value of engaging influencers in the right context or environment and converting them into brand advocates. This can't and doesn't happen in a programmatic buying channel when targeting audiences by cookies outside the environments that are most likely to influence and engage them."
Image via Shutterstock
https://digiday.com/?p=35355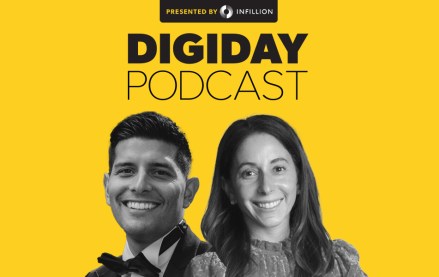 September 26, 2023 • 3 min read
In a live recording during the Digiday Publishing Summit, the news executives called for more nuanced conversations with advertisers around their brand safety concerns.
September 26, 2023 • 4 min read
After investing in one generative AI startup and suing another, the company will let customers create images on its website and an API.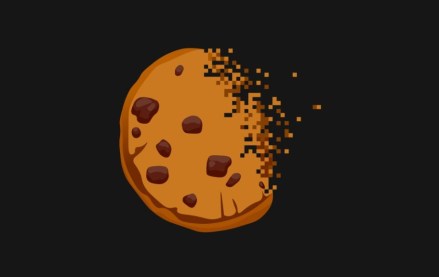 September 25, 2023 • 1 min read
During the Digiday Publishing Summit, execs from companies including Condé Nast, Dotdash Meredith and Thomson Reuters assessed the industry's readiness.