When a product's name becomes a verb, it's safe to say it's caught on. The popularity of "Venmoing" pizza or beer money goes one step further and offers proof that mobile peer-to-peer payments have changed the way Americans interact with money. For its largely millennial user base, Venmo is a social network that lets users add emojis, have a little fun and make transferring money less transactional. For banks, Venmo occupies a peer-to-peer payments space they haven't been able to crack — until perhaps now.
Zelle, a peer-to-peer payments system run by major U.S. banks, is rolling out this year. Last month, Bank of America was the first major bank to announce Zelle integration into its mobile banking app, and others will soon follow. Zelle has often been portrayed as the banks' way to go after PayPal-owned Venmo. Recent headlines called Zelle's launch a "war on Venmo," or "Venmo killer." But it may be just a sign that the peer-to-peer payment marketplace is now large enough to accommodate multiple players, including older customers who are less likely to post an emoji every time they've made good on their promise to repay a friend back a few dollars.
Zelle itself is a rebranding of the bank-led clearXchange peer-to-peer payments network, run by Early Warning and owned by a consortium of major banks. It's a network that will let customers of 19 major banks to make instant payments to each other, and through partnerships with payment processors, Visa and Mastercard, credit union customers will be able to use it, giving it huge growth possibilities.
Beyond a new option to send money to friends, Zelle may be out for a much larger piece of the pie than just Venmo users. With $17.6 billion in payments processed last year, Venmo is a force to be reckoned with. But Zelle developers say they are aiming for a much larger market.
Zelle's marketing strategy focuses on consistent branding emphasizing the user experience — the security and the rapidity of payments — rather than the social element.
"When we talk about Zelle, it's about a target market that ranges from 18 to 54," said Jeremiah Glodoveza, vp of communications at Early Warning. "When we did our research, social sharing or those types of features, sure they may have appealed to a subset of that segment, but not all of them, so what we're really optimizing is for an ubiquitous experience, and that's why some of that functionality wasn't prioritized."
Although banks may be behind on peer-to-peer payments, they have a strategic advantage over competitors with control over the payments infrastructure and inbuilt trust among some users. So rather than trying compete head-to-head with Venmo, Zelle is likely to organically draw in a large customer base.
"They just have to have a viable alternative," said Bob Meara, senior analyst at Celent.
The peer-to-peer payments market may also be a way for banks to keep customers from leaving the bank's ecosystem, increasing the likelihood that they may use other bank products.
"This is bigger than peer-to-peer payments," said Meara. "Every time Paypal or Square or Venmo takes a customer interaction away from a bank, that's engagement a bank doesn't have with its customers. If banks can keep their users engaged, then they have more of an opportunity to cement relationships with customers while providing a broader array of services."
Venmo, however, says new entrants in the peer-to-peer payments marketplace is a net positive.
"The common enemy is cash, which makes up the majority of payments between friends today," said spokesman Josh Criscoe. "There's plenty of room for several more folks in the market, so we think that any additional folks that enter the market, we welcome it."
Criscoe said Venmo has a loyal user base built on word-of-mouth recommendations and social sharing. While it can take 24 hours or more for money to transfer over Venmo, he said instances when people need the money immediately is more the exception than the norm. He added that PayPal's recent partnerships with Visa and Mastercard will allow Venmo users instant access to funds later this year.
While Zelle has the prospect of broad appeal due to the ability for bank accounts to interface directly with one another without requiring a third party, Zelle could benefit from taking a page from Venmo through social media outreach.
"Banks definitely should be looking at what Venmo is doing as far as connecting the user base using APIs from Facebook connections and other social media aspects to more easily connect consumers to each other," said Brendan Miller, principal analyst at Forrester. "That was the secret sauce for Venmo, and it's something banks should try to replicate."
https://digiday.com/?p=226080
September 25, 2023 • 5 min read
As esports winter sets in, the companies that are best insulated from the cold are the ones that designed their balance sheets for a years-long march to profitability — not the massive and rapid returns promised by some esports companies during the industry's initial wave of growth.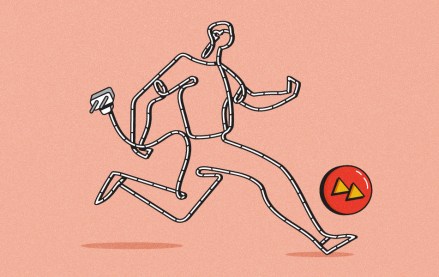 September 22, 2023 • 4 min read
Women's sports are having a moment. Brands, media companies and agencies are looking to get in on the action.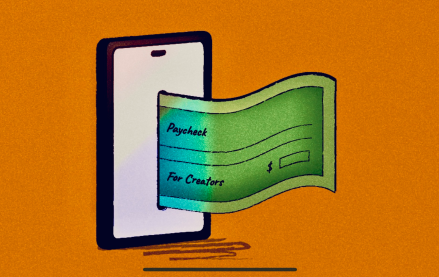 September 22, 2023 • 6 min read
The Hollywood strikes were supposed to be a game changer for many of them, but the situation hasn't quite lived up to the hype.