They're all over our phone screens, messaging apps and social media. Ninety-two percent of the online population uses them. Brands have eagerly jumped on the bandwagon. And last year, the Oxford dictionary even chose one of them as the word of the year. We may have reached peak emoji — and even consumers may have started to get fatigued — but this graphical language is here to stay.
"With technology and digital channels, we've grown to become more expressive and more creative in how we share our thoughts and feelings," said Kevin Del Rosario, associate director for social at Huge. "Emojis have become part of our user-behavior today; they are here to stay."
Here are five charts that summarize the current state of emojis in the U.S.
Emoji adoption by consumers continues to rise
Emoji usage continued to skyrocket in 2016. Some 41.5 billion messages and 6 billion emojis or stickers are sent around the world every day on mobile messaging apps, according to branded digital startup Swyft Media. Nearly half of all Instagram posts contain at least one emoji, and Facebook too has co-opted emoji into shorthand through its reactions, as adoption continues to increase.
According to marketing platform Emogi's Emoji Report, 63 percent of people online are frequent emoji users, using them several times a week, while 29 percent of them are occasional users who use them several times a year. Only 8 percent of people don't use emojis at all.
And by brands too
According to Appboy's research, in 2015 alone, tens of billions of messages with emojis were sent to over a billion users using Appboy technology. There was a 609 percent year-over-year growth of campaigns using emojis as of June 2016. In June 2015, brands ran 378 campaigns that contained emojis. That number had increased to 2,680 campaigns by June 2016. Intercom also found that emoji use in business messaging quadrupled in 2016.
People's reactions are favorable, if brands don't try too hard
According to Appboy's survey of mobile-phone users in the U.K. and U.S. about their attitudes, overall, most users aged 14 and older had a positive view of brands that use emojis in messages. Thirty-nine percent, for example, thought that brands using emojis were fun. Intercom, too, had similar findings, discovering that when presented correctly, emojis can add real value to brands' messages. It found that messages started by a business that contained an emoji were four times more likely to elicit a response from a consumer than those that didn't.
However, Intercom also found that there is a huge difference between the emojis that brands and consumers use, indicating that brands are not connecting with consumers as well as they could. And that is a reason consumer fatigue could be setting in. For instance, businesses tend to use object emojis like money and gold stars, since a lot of them use them to make offers, whereas consumers tend to use smiley ones.
"It's not cool, novel, young or hip to use emojis without any purpose, but it's authentic to use them the way they would be used in a normal conversation," said Des Traynor, co-founder and chief strategy officer at Intercom. "If they're really trying to look authentic and connect, then businesses should consider using more emotive, human emojis."
People may use emojis elsewhere, but not as much in emails
Workplace communication may be rapidly changing, but people are still cautious in terms of their emoji usage. According to Adobe Digital Insights' report from October 2016, almost three-quarters of the respondents (72 percent) had used emojis in personal emails, but less than half used them in work emails (42 percent). Thirty-seven percent of those between 18 and 24, 51 percent of those between 25 and 34, and 39 percent of those 35 and over had used emojis in work emails.

Popular Emojis
The emoji face with tears of joy is undoubtedly the most popular emoji. It was, after all, Oxford Dictionary's 2015 word of the year. But according to marketing intelligence company Affinio's, it is also the most popular on Twitter. The emoji was used the most (over 919,000 times) between November and December 2016, followed by the smiling face with heart-shaped eyes and the loudly crying face. According to the company, this data set is extremely representative of annual trends, and the set only varies around holidays, with holiday-themed emojis, like the pumpkin and the skull, for example, becoming popular during October.
Also, popular emojis vary from platform to platform. On Venmo, for example, the pizza was the most-used emoji, followed by money with wings and beers. And on Instagram, the heart emoji reigns supreme.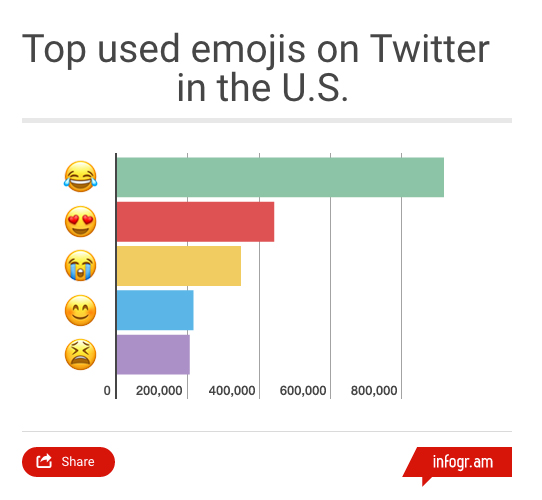 https://digiday.com/?p=213768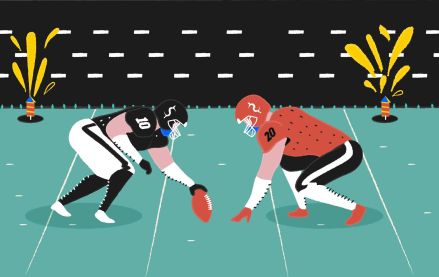 December 6, 2023 • 4 min read
In response to this challenge, the NFL's Detroit Lions have adopted a proactive strategy, introducing an extra channel for their local NFL broadcast. The objective is to broaden advertising opportunities, leverage direct-to-consumer distribution, and establish stronger connections with local fans, with the ultimate goal of increasing preseason viewership.
December 6, 2023 • 4 min read
It's been over a decade since the most recent entry in the wildly popular "Grand Theft Auto" series came out in September 2013, meaning anticipation for "GTA 6" has been building for years. Rockstar titled yesterday's trailer as "Trailer 1," making it clear that the company is poised to launch a massive marketing campaign in the lead-up to the game's 2025 release.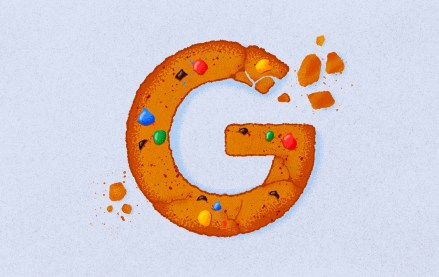 December 6, 2023 • 4 min read
A healthcare client that decided to scrap all conversion tags and cookies within weeks provides a case study for what will likely be a common experience in a year's time.