X is trying to entice content creators and former followers back with payouts
August 15, 2023 • 4 min read
Ivy Liu
X (the platform formerly known as Twitter) is hoping to attract more content creators via ad revenue payouts to users who are subscribed to X Blue. By appealing to content creators with potential compensation, marketers, agency execs and content creators believe it could boost X Blue subscribers as well as retool the way that creators view the app.
Some creators have reported earning payments from X that range from hundreds of dollars to thousands after X began paying creators on August 7. To qualify for payouts, users must be verified and have at least 500 followers. Three million impressions in the last three months will qualify creators to receive a share of ad revenue. X stated that creators can withdraw as little as $10 instead of $50 (as it was before Musk started).
Alvin (who declined to share his last name, citing privacy reasons) goes by @sondesix online and is a tech reviewer and influencer with 101,000 followers on the platform. He had around 160 million impressions, he said, from Feb. 1 to July 31. In that time frame, he received a payment of $657.
"Once I saw that the payment was legitimate, it gave me even more hope that I would also be able to continue to create content on X and that I would be paid," Alvin told Digiday. Even as the possibility for payment has given Alvin renewed hope for X, he is worried that other X Blue users would farm engagement off of viral tweets just so they could make more money.
Another creator, AJ Okami (@OkamiGames), who has over 32,000 followers on X with his gaming-focused content, received a payout of $162 based on his engagement level from Feb. to June 2023 as a result of 95.1M impressions with roughly $0.17 per 100K impressions.
Meanwhile, Albano (@_oFAB who declined to give their last name citing security reasons), is a content creator and streamer of the game NBA 2K, who has 13,000 followers. Albano said publicly that he received a payment of over $15,000. Albano did not respond to comment for this story.
X responded to Digiday's interview request with a poop emoji.
"[X owner] Elon [Musk] and his team seem to have no idea what they're doing, and it feels like every change they make is a negative one and they've finally done something positive with the creator payouts, but it still feels gross because they're paywalling features from everyone else," Okami said.
Marketers are eyeing X's willingness to pay out a portion of its advertising revenue share as a way to mitigate its problems after Musk's takeover and rebranding. Especially while Meta's Threads is seeing minimal engagement. Similarly, X tried to lure advertisers back to the platform ahead of the Super Bowl with discounted rates to advertise on the platform.
X seems to believe that good content will drive engagement as they do on YouTube, TikTok, Instagram, and Twitch, said Mike Lee, director of strategy at VSA Partners.
"As I understand it, X is supposed to be the everything app. But in order to achieve this vision, it needs engaging content, which means it needs to attract content creators to the platform," said Lee. "At the same time, in order for X to effectively engage brands, it needs to be able to deliver verified, brand-safe engagements as it needs content and content creators."
As Threads was designed to compete with X as the most rapidly downloaded new app in years, Meta jumped on X's struggling fortunes to create Threads. In turn, X made moves to compensate creators.
Thread's user engagement has declined significantly since it launched in July, according to Sensor Tower data. During the two days of August 8 and August 9, the platform's number of active daily users dropped by about 20% as compared to August 5. The amount of time per user spent on the platform fell from 20 minutes to 10 minutes per user. Okami and Alvin both said that they were skeptical about Threads since the platform does not offer monetization or ways for them to find viral content.
Paying creators could make way to better distinguish X from other platforms.
"X seems to want to run like the Wild West of the Internet and it's feeling a bit like Reddit did a couple of years ago before they became more marketer friendly, more average person friendly," said Jacquie Kostuk, the director of creative strategy at Fuse Create.
https://digiday.com/?p=514515
September 25, 2023 • 5 min read
As esports winter sets in, the companies that are best insulated from the cold are the ones that designed their balance sheets for a years-long march to profitability — not the massive and rapid returns promised by some esports companies during the industry's initial wave of growth.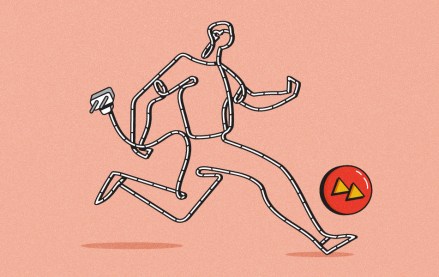 September 22, 2023 • 4 min read
Women's sports are having a moment. Brands, media companies and agencies are looking to get in on the action.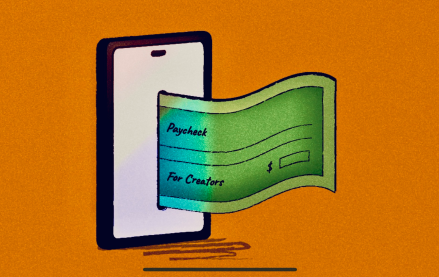 September 22, 2023 • 6 min read
The Hollywood strikes were supposed to be a game changer for many of them, but the situation hasn't quite lived up to the hype.