This article is a WTF explainer, in which we break down media and marketing's most confusing terms. More from the series →
First Facebook bought Oculus for $2 billion. Then Amazon bought Twitch for $970 million. Meanwhile, Kim Kardashian's game is on track to gross $200 million by the end of the year. And you're just sitting there, scratching your head.
The video games industry is one of the most widely misunderstood components of the modern media landscape. Some brands are capitalizing on the ubiquitous medium and the passionate culture that sounds it, but more are flailing blindly or ignoring the industry entirely. Here, we try to make sense of games today and the opportunities they offer.
WTF is a video game any more?
Mario and his pals are still kicking around, but gaming today is so much broader than a few consoles and large development studios. So-called "hardcore" games aren't going away, not in a world where Take Two Interactive's "Grand Theft Auto V" has sold over 33 million copies for around $2 billion in total sales. But mobile games like "Candy Crush Saga" and "Kim Kardashian's Hollywood" are at least as important thanks to free-to-play models, digital distribution and new mobile technologies. In fact, Apple and Google are two of the biggest names in gaming today because of their mobile gaming devices — sometimes called "smartphones" — and massive app distribution networks.
OK, kids aside, do a lot of people play games?
Most people are gamers. You're probably a gamer, whether or not you consider yourself one. According to the Entertainment Software Association, 59 percent of Americans play games, and 48 percent of gamers are female. The average player is 31 years old and has been gaming for 14 years, but everyone from young kids to grandparents are gaming these days. That's a lot of eyeballs — and wallets.
So how much are these folks spending on games?
A lot. Research firm Gartner estimates the games market will grow from $93 billion last year to $111 billion in 2015. Those figures span game console hardware and software, PC games, online games, and mobile games. Mobile is the fastest-growing segment, on track to nearly double from $13.2 billion in 2013 to $23 billion by the end of 2015, even though the highest-grossing mobile games are almost exclusively free to play.
That doesn't make sense.
Free-to-play games, also called freemium games, are just what they sound like: games that are free to download and play. Usually there are upgrades, new levels or in-game currency you can buy with real money. Sometimes they're ad-supported, with a paid tier that removes advertisements. But other times, those ads are part of the games themselves, with the core mechanics serving as marketing vehicles for other products or services. These models are not mutually exclusive; in fact, they regularly overlap.
What was that about marketing vehicles?
Yeah, marketing inside games is a common practice. Automakers, for example, have been cozy with the games industry for quite a while, encouraging developers to include their cars in racing games. On the app download page for "GT Racing 2: The Real Car Experience," a free app for iOS and Android, developer Gameloft boasts that the game offers "a superb collection of cars from over 30 manufacturers: Mercedes-Benz, Ferrari, Dodge, Nissan, Audi, Ford, and more." Featuring these real-world vehicles has become a desirable selling point.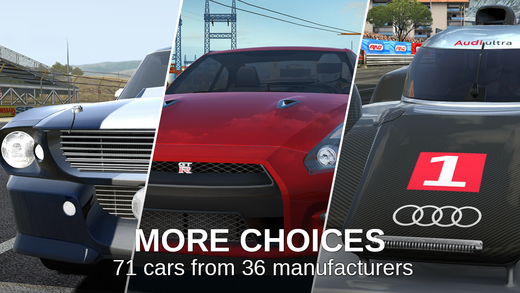 But cars are sexy. How is it feasible to advertise through games if you're, say, an auto insurer, not an automaker?
In a lot of cases, it doesn't make sense to make a high-budget branded game. But new technologies like HTML5 make branded games cheaper to make and more accessible across a variety of platforms. There are a lot of game developers ready to contract on sponsored games, regardless of their scope. Studios like TreSensa have made it a core part of their business. One recent effort from TreSensa was Superstore Chase, a "runner" game tied to Progressive Insurance's "Heist" ad campaign.
That doesn't sound as cool as that virtual reality gizmo Facebook bought for $2 billion.
No, it's not as cool as the Oculus Rift, but immersive 3D content is a lot more expensive to create. But even though Oculus Rift has yet to hit the market, some digital agencies and sophisticated brands are already dabbling with virtual reality.
Speaking of big purchases, what the hell is Twitch?
That'd be the games-streaming startup, launched in June 2011, that Amazon just bought for $970 million. See, gamers don't just like to game themselves, they also like to watch other people play games so they can learn new strategies, check out games they're interested in buying before forking out their own cash, or just admire the talent of skilled gamers. More than a million gamers broadcast their sessions on Twitch, and the service has become the fourth-largest source of Internet traffic in the U.S. behind Netflix, Google, and Apple.
That's really weird.
Agreed. But Twitch is just one of countless Web communities dedicated to gaming. A lot of gamers are really passionate about their hobby; for some, it's a core part of their identity.
https://digiday.com/?p=87866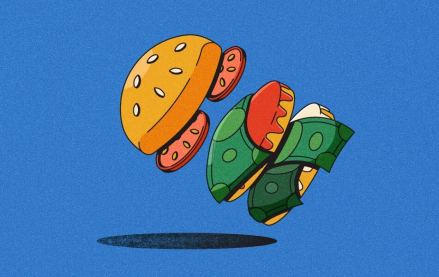 November 28, 2023 • 6 min read
As more influencers look to get into food content creation, brand opportunities are following.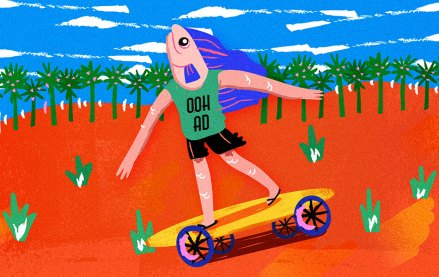 November 28, 2023 • 7 min read
As major marketers like Maybelline experiment with faux OOH, more marketers are open to the idea.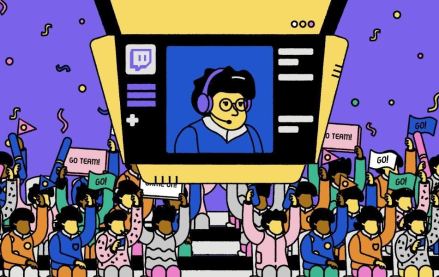 November 28, 2023 • 4 min read
The love affair between Alienware and Team Liquid does not mean that every esports organization is suddenly going to be all-in on wooing the endemic brands they once spurned in 2024. These days, esports organizations' varying level of interest in endemics is a matter of their broader brand identities — which are rapidly diverging.