Christopher R. Chase is counsel with Frankfurt Kurnit Klein + Selz, where he counsels marketers and rights holders on marketing, intellectual property, contract and sports law matters.
Global brands ranging from Coca-Cola to McDonald's to Adidas are already in full marketing mode around the World Cup, which kicks off this Thursday. For official sponsors, there is, quite literally, no bigger game in town. Which is why it is awfully tempting for big brands with no official FIFA World Cup affiliation to associate themselves with the world's largest sporting event.
They do so at their own legal peril.
For example, already this year, FIFA, soccer's international governing body, issued a red card to travel company Decolar.com because its "Viva O Mundial" campaign allegedly misappropriated FIFA's rights when it featured the World Cup synonym "mundial," soccer ball artwork and the sale of travel packages to Brazilian cities that are hosting World Cup matches. The company, which never once mentioned the World Cup explicitly, was ordered to cease and desist immediately.
Even official sponsors have to be aware of the limit of their official rights. Hyundai, an official World Cup sponsor, learned this the hard way when it received a cease-and-desist letter from the CBF, the rights holder of the Brazilian National Team. The CBF alleged that the Hyundai commercial focused solely on the Brazilian National Team's quest for a sixth World Cup title (although without using any CBF trademarks or team members) rather than the World Cup in general — hence violating the CBF's (and Brazilian National Team sponsor Volkswagen) rights.
Confused yet? There's more. Marketers should even approach Twitter with caution. Sending social media messages to a particular athlete or team with whom they do not have an agreement can get a marketer in trouble. Michael Jordan was recently able to show that a congratulatory message advertisement in a special edition of Sports Illustrated commemorating his entry to the Naismith Memorial Basketball Hall of Fame by Jewel-Osco was commercial advertising, subjecting the grocery chain to false association and right of publicity claims.
Marketers who engage in these tactics are deploying what is known as either "associational" or "ambush" marketing. Because laws vary regarding ambush marketing, it's critical for marketers to understand the rules of the road. For example, in anticipation of the 2014 World Cup, Brazil enacted the "General World Cup Law" in 2012, which not only prohibits "ambush marketing by association" and "ambush marketing by intrusion" but also considers such activities crimes punishable by fines and imprisonment. (FIFA, however, states that it is not opposed to "businesses benefiting from the thriving economy surrounding the World Cup™ by using generic references to football.")
"Ambush marketing by association," in this context, occurs when an unaffiliated marketer directly associates itself with a person or event by using their name or logo. Even indirect association can be problematic. For example, brands might want to think twice about using "The Big Game" instead of the Super Bowl — or, as in the case of Decolar.com, "mundial" in an allusion to "World Cup."
Ambush marketing by "intrusion," on the other hand, is when an unaffiliated marketer seeks to obtain exposure during an event with the goal of obtaining broadcast or other media coverage (for example, intentionally getting in the way of a live camera shot while ostentatiously wearing gear with branding).
Both types of ambush marketing weaken an official sponsor's association — and the value that the association offers — by confusing the public as to which party is the official sponsor. The allure for the marketers, whose tactics often occur during mainstream events with substantial media exposure like the Olympics, World Cup, Super Bowl or the Academy Awards, is that they allow a marketer to tap into a built-in audience and associate themselves with those events without having to pay official sponsorship fees.
And yet, it can be hard to define what ambush marketing is (and when it crosses a line). Rather than being able to take advantage of a specific "ambush marketing" law, rights holders often must resort to a combination of trademark, unfair competition, right of publicity and even contract law to prevent unaffiliated marketers from associating themselves with their property. The only exception to this is where a jurisdiction creates specific event-based legislation, often at the behest of a rights holder such as the International Olympic Committee or FIFA (which is what Brazil has done with the "General World Cup" law).
Still, marketers should be worried because lawsuits, while not typical, can be filed. More often than not, however, rights holders will "name and shame" marketers in order to admonish them before the public. During the 2010 Winter Olympics, for example, the U.S. Olympic Committee famously criticized Subway and Verizon for running marketing campaigns that featured Olympic athletes and teams — even though neither was an official USOC or Winter Games sponsor. Such admonishments may have an impact on the reputation of the marketer.
Knowing the rules of the game will prevent marketers from running afoul of the law. Running an exciting marketing campaign is strain enough on the budget already. No one needs the cost of a lawsuit for going offsides.
https://digiday.com/?p=78028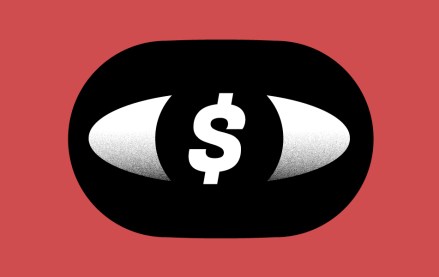 December 5, 2023 • 3 min read
The latest edition of the ANA's programmatic transparency report claims $22 billion can be saved by drastically cutting the ad tech bloat.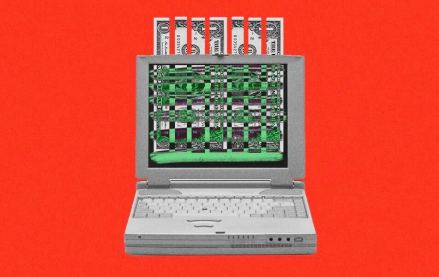 December 5, 2023 • 5 min read
Agency clients still see programmatic as an important part of their marketing budgets. But, overall, the uncertainty around programmatic could be causing them to lose confidence in online display ads as a marketing channel, and, as a result, agency clients are investing less in online display.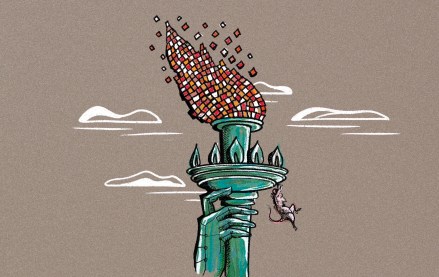 December 5, 2023 • 3 min read
There's a global AI race and different regulations in different countries might be slowing down – or speeding up – innovation. Here is a breakout of how regulations are being shaped on both sides of the Atlantic.