'Work as a set of activities, not a place': How companies reducing the office footprint are reallocating capital
July 28, 2021 • 4 min read
•
•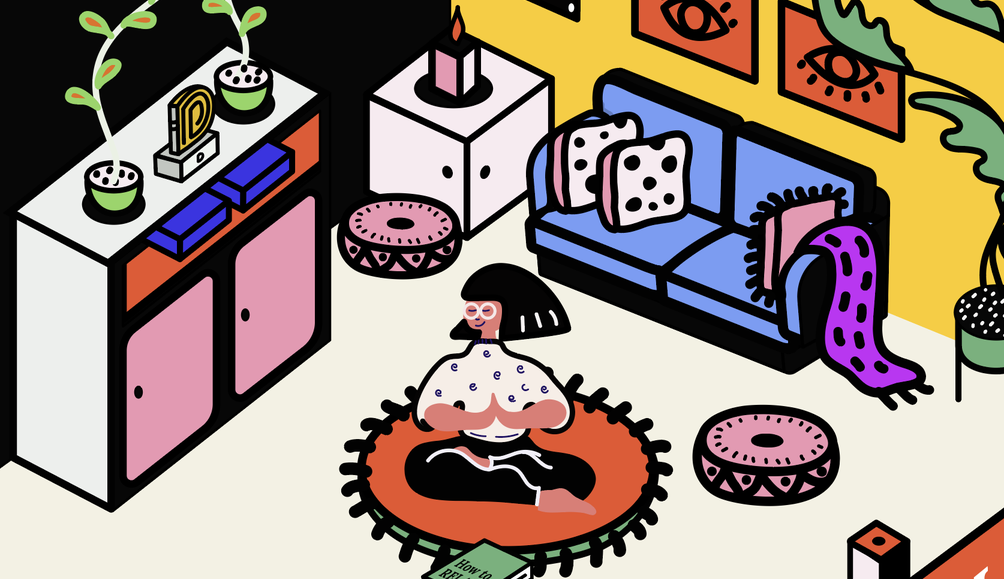 Ivy Liu
When Oisin Hanrahan, CEO of Angi — the $7 billion parent company of home-improvement brands Angie's List, HomeAdvisor and Handy — decided to move the company to a hybrid work setup, he, like so many other leaders, realized it likely would not need so much office space.
Reinvesting that capital into his team and company culture initiatives was, for him, the only choice.
Hanrahan's view of the physical office is that it should reflect a company's mission. Hanrahan recently took the company through a rebrand and at the same time worked with leaders and employees to develop a mission and values statement. With a hybrid workforce, he's dedicated to investing in efforts that will rally his team around their new mission and values and help build and strengthen relationships across teams.
In terms of reinvesting, so far much of that has involved travel and events — "bringing people together, but doing so in a more deliberative, thoughtful way," said Hanrahan. In mid-July, the company, for example, sponsored two off-sites in New York. Bringing in speakers and coaches will be part of the plan going forward. "We're thinking about what the team needs," Hanrahan add.
"As you think about deploying capital, look to what your leadership and your team want to do in terms of building a stronger culture, and see whether you can experiment with those things," he advised his fellow CEOs.
As for what's happening to its physical space, Angi plans to reduce the footprint of two of its three offices in the U.S. In doing so, it is eliminating all personal offices (including that of the CEO) in favor of an open office plan and more conference rooms. "A greater percentage of space than ever before is being dedicated to group working," Hanrahan said, calling it an experiment that could evolve along with the company's future needs. The plan "lends itself to a flatter organization, it feels more approachable and breaks down barrier between the leadership and the folks who run the business," he said. "I'm super positive about it."
Daniel Anstandig, cofounder and CEO of Futuri, an AI-powered audience-engagement platform that serves media companies like Nexstar and Cox Media Group, has observed that as many firms shrink their space, they are reinvesting in their tech infrastructure, in particular services that facilitate hybrid work. Other companies are evaluating where their offices are located, and whether less costly markets would enable them to reinvest in developing talent and better facilitate the working preferences and wellbeing of their people.
"There's a new reality and awareness that just closing an office is not enough: there has to be more of an investment in the wellbeing of a team and how it's going to be coordinated around the mindset of a team," Anstandig said.
When it comes to decisions around reallocating capital that would've spent on office space, "companies and business leaders should be oriented around work as a set of activities, not as a place," said Joel Steinhaus, CEO of Daybase, a network of on-demand work locations created last year by a group of former WeWork executives. "In today's hybrid work environment, where virtual connection has become more commonplace, leaders should be striving to make every virtual collaborative experience as secure, inclusive and engaging as those that are face-to-face."
Daybase's model for the hybrid workplace centers on building out a network of well-equipped work locations, built close to home in neighborhoods across the U.S. When combined with the office and home, the idea is that the Daybase location forms a complete hybrid work ecosystem. "Historically, companies and employees have been limited to the imperfect choice between working from a centralized corporate office or co-working space, and working from home," said Steinhaus, formerly head of strategic initiatives at WeWork. "But the pandemic has created a demand for a seamless hybrid work experience."

Beyond real estate, Steinhaus believes companies should invest in digital tools that will make employees more productive and engaged when they are in the office. Innovations like desk booking and digital concierge services serve to enhance the user experience for employees needing to book meeting spaces, workstations, parking spaces and meal delivery, he advised.

As with Angi, team-building exercises with remote employees is now more important than ever, Steinhaus agreed. Firms should reinvest in offsite initiatives and team gatherings. "Even in their remote day-to-day lives, people want to be social and connect with their team members to help facilitate open dialogue, create authentic connections, and build trust," he explained.
Finally, he believes employers should not stop short of investing in wellness initiatives for their teams, a growing priority at many companies as they emerge from the pandemic and return to the office — and, everyone hopes, some semblance of normalcy.
"The past 18 months not only took a toll on everyone, but also brought into stark relief the need for workers to prioritize their health and wellness," Steinhaus added. "A great way for companies to reallocate funds is to consider the overall health of their people."
https://digiday.com/?p=421589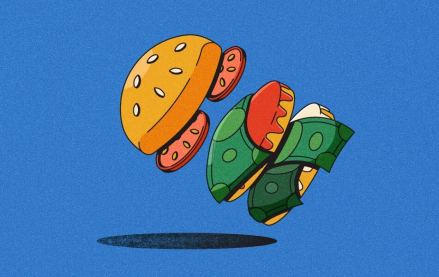 November 28, 2023 • 6 min read
As more influencers look to get into food content creation, brand opportunities are following.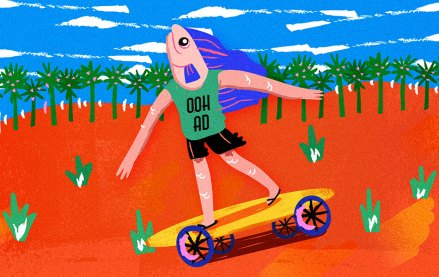 November 28, 2023 • 7 min read
As major marketers like Maybelline experiment with faux OOH, more marketers are open to the idea.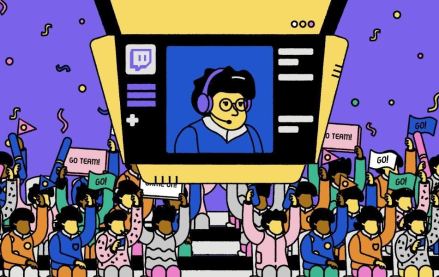 November 28, 2023 • 4 min read
The love affair between Alienware and Team Liquid does not mean that every esports organization is suddenly going to be all-in on wooing the endemic brands they once spurned in 2024. These days, esports organizations' varying level of interest in endemics is a matter of their broader brand identities — which are rapidly diverging.