Woo-hoo! Inside 'The Simpsons' social media juggernaut
September 17, 2014 • 4 min read
•
•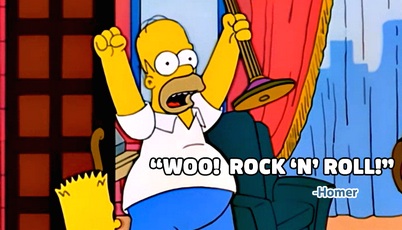 It's the Simpsons' World and we're just living in it. Take, for starters, Scotland. The debate over the referendum for that country's independence has officially crossed the pond and gotten heated in Springfield.
In a viral video featuring Groundskeeper Willie, the curmudgeonly caretaker at Springfield Elementary School weighs in on the topic in his signature brogue. The clip, posted by the Fox show to Facebook, Twitter and YouTube, features Willie putting forth his own name as the leader for a potentially independent Scotland. To date, the video has received a whopping 3.2 million views on YouTube alone.

It's the latest in a series of smart real-time moves by the Fox brand, which have peaked in the last few weeks as it readies to make its app and online debut with Simpsons World, a full-scale online content stream that will make any fan yelp "Woohoo!"
Simpsons World will be the latest addition to FXNow, Fox's on-demand content app that it hopes will be its answer to HBO Go.
On the app, fans will be able to stream every episode, create playlists like "all the episodes about Lisa's love life," for example, and read scripts as they watch the show. Most important, it lets users search for scenes — not just episodes — and share them on social media. "They recognize how people use pop culture references now," said Jeremy Daly evp, exec planning director, Y&R. "They use them to explain or amplify a moment in real life, like 'This is like when. …'" Using clips in this manner has become a large part of how many of us communicate, said Daly.
Simpsons World will also be available as its own website.
Ahead of Simpsons World's launch is this social and content bonanza featuring multiple Twitter accounts, Facebook posts and YouTube videos: Just a couple of weeks ago, the brand featured Homer Simpson doing the Ice Bucket Challenge to benefit ALS. Daly of Y&R said that because the show is animated, it is timeless and can be extreme and ridiculous without alienating people.
It's clear that at this point, people just want more "Simpsons." Just a few weeks ago, Fox's FXX channel ran "Every Simpsons Ever," a 200-hour marathon that ran 12 straight days. Once the marathon ended, the channel said it would continue to air it "forever" in six-hour blocks, five days a week.
@EverySimpsons told my boss I needed to leave early from work since fxx is showing the Simpsons. He said "eat my shorts"

— PSN-TheMoonMan23 (@_________ricke) September 8, 2014
On social, the content fed more engagement. The show enlisted executive producer Al Jean to tweet from a new @EverySimpsons handle sporadically during FXX's marathon. @EverySimpsons, which is just a month old, already boasts 54,000 followers, and it continues to grow despite the fact the 12-day marathon is over. Even just a simple tweet featuring a Homer quote gets 25 retweets — and the number rises exponentially when a still, along with a quote and a number in the corner showing what season and episode it's from is shown. 
Another A+ science project. #EverySimpsonsEver pic.twitter.com/yhxyy6sxrl — Every.Simpsons.Ever (@EverySimpsons) September 13, 2014
According to Topsy, the #everysimpsonsever hashtag has been used 331,000 times in the last 30 days. Chicago analytics company Networked Insights found that nearly half of the conversations about FXX on social in the last 30 days have been about the Simpsons — 390,646 social mentions in all.
"The Simpsons fan base rejoins for many causes, especially if that cause is simply sitting on their couches watching 'The Simpsons,'" said Rick Miller, vp at Networked Insights. "FXX leapt at this chance, and they may reap the benefits. The only downside: Fans have taken to social media since the conclusion to proclaim how sad they are the marathon is over."
The Facebook page for "The Simpsons" is also buzzing: Posts about what episodes are on during each night's mini-marathon get an average of 70,000 likes and hundreds of shares.
The network is putting a lot of social media might behind the show, which it hopes will be the shot in the arm FXX desperately needs. FXX is fledgling in Fox's lineup of channels, available only in about 74 million homes (low for cable). It replaced Fox Soccer Channel (which went bust) and was, before the Simpsons marathon aired, 49th among cable channels in the U.S.
Post-"Simpsons," it went to third place in the coveted 18-49 cohort, according to Nielsen. Which is probably making Fox execs say: "Ay caramba!"
https://digiday.com/?p=88279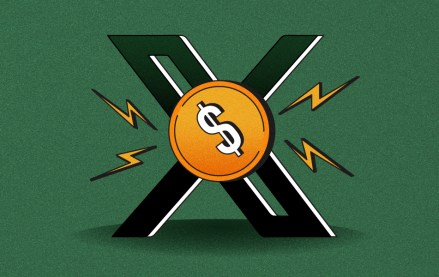 December 4, 2023 • 4 min read
Less competition for ad inventory means lower prices, but at the cost of associating with a platform facing ethical challenges.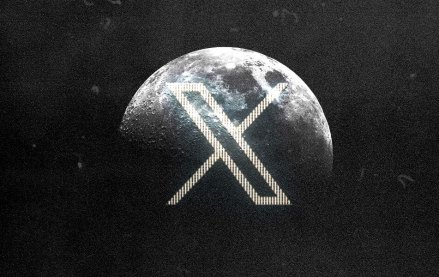 November 30, 2023 • 4 min read
In the packed DealBook conference in New York yesterday, owner Elon Musk bluntly told them to shove it.
November 30, 2023 • 2 min read
WorkTok, or CareerTok, is in full force. Combined, those hashtags on TikTok have over four billion views and it is benefiting Gen Z.