Day in the Life: What it's like to manage a canine Instagram star
April 25, 2016 • 5 min read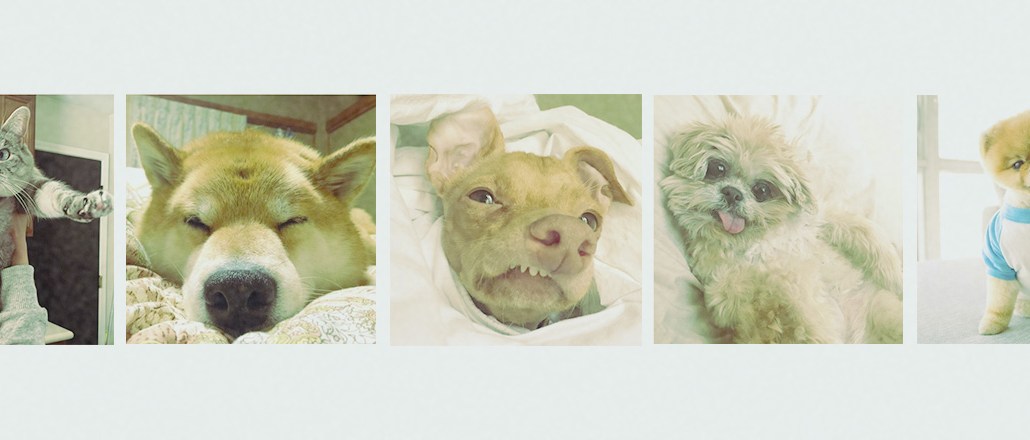 Loni Edwards spends her days with the famous and furry.
The lawyer-turned-entrepreneur manages a roster of Instagram-famous dogs, including her own celebrity pet pooch, Chloe. Her company, The Dog Agency, focuses exclusively on cultivating the best four-legged talent and fostering partnerships with brands and publishers.
"Brands are starting to reach out to partner with dogs because they make people feel genuinely warm, happy and fuzzy," she said. "But there wasn't any kind of a structured organization in the space — a central hub where these partnerships could be forged between the pets, their owners and brands and media companies."
Since she launched the agency in January, Edwards has signed over 30 clients — including Ella Bean The Dog and Pumpkin The Doxie — and worked with the likes of Vogue, BuzzFeed, PetSmart, Jimmy Choo and Budweiser. Like any celebrity manager, she spends a lot of time on flights, dealing with entourages and photo shoots.
Digiday asked Edwards to share a diary of what she does on a typical day. Here's her day-in-the-life from April 18, lightly edited for clarity.
6:30 a.m.: I wake up and check my email in bed. Chloe's there too. It's a mix of campaign proposal requests from brands, agencies and media partners, emails from my dog clients and emails from potential dog clients. "Hi my name is Stevie and I'm a 7-and-a-half month-old Dalmatian and I think I'm beautiful," reads one.
7:30 a.m.: I have more catching up to do than usual, since it's a Monday and I also happen to be in Las Vegas. Usually, I'm more on top of it. I go through my client list for a couple of brand proposals and try to find the best client fits for the brands based on location and how popular the dogs are.
8:00 a.m.: I review and sign off some contracts for upcoming collaborations, follow up with some of my clients and schedule calls with new potential dog clients.
8:30 a.m.: I hop into the shower, put on some makeup and make myself look presentable.
9:30 a.m.: I run down to the hotel lobby to get a venti iced coffee from Starbucks and then go right back up to my room to have introductory calls with potential new dog clients.
10:30 a.m.: It's time to get Chloe ready. She knows it and jumps excitedly into her pile of clothes. We have two outfits to choose from. We decide to go with the leather jacket. Chloe is a Frenchie and has very short fur, so thankfully not too much grooming is required. She just has to put on an outfit, and she's ready to roll.
11:00 a.m.: I'm working on a book about Chloe and her travel adventures. For the next hour, Chloe, my boyfriend and I travel around the Las Vegas Strip taking photos for her upcoming book. We visit the "Viva Las Vegas" sign, The Venetian, The Vegas Eiffel Tower and also make her pose at a poker table. She loves being the center of attention. Chloe is a star.
Noon: We're heading to San Francisco next, so we hop into a taxi to the airport. I use that time to finalize terms, logistics and travel plans with a client and brand partner for an upcoming travel-based campaign on the phone. The client is being flown to a major pet food company's headquarters to see how that brand makes its pet food.
1:00 p.m.: We're all in the cabin of our Virgin America flight, with Chloe comfortably settled in her traveling tote bag. Airlines have different rules and weight restrictions for pets, but most allow them in carry bags. The flight attendants come and pet her a few times. This is common.
3:00 p.m.: I land in San Francisco, and take an Uber to my hotel. I  jump on a call with one of our advisers. At the moment we have two advisers. One of them works with a lot of brands, so we talk about our brand outreach strategy and discuss our brand pitch-deck. After that call, I follow up with a media partner about an upcoming branded media campaign.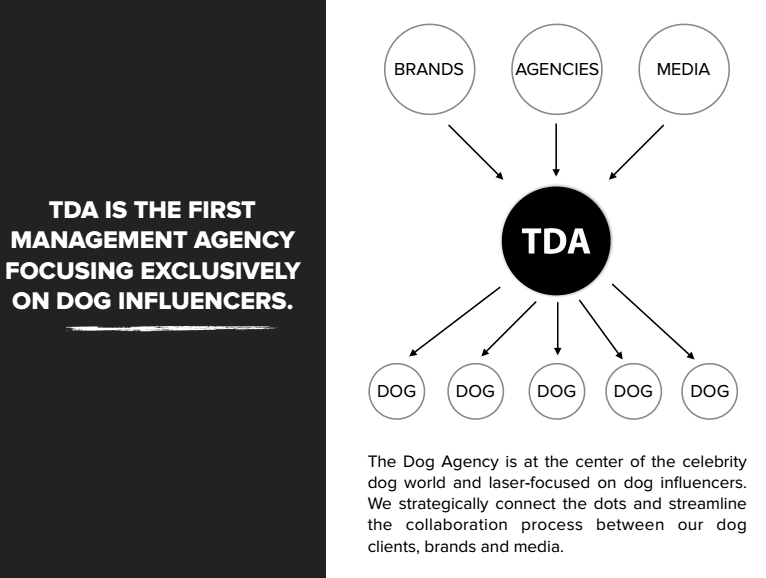 4:00 p.m.: We check into the W Hotel. Chloe is doing a campaign promoting that the hotel is dog-friendly, so we do a quick photo shoot around the hotel. We also meet the marketing team, and their jackets are almost the same as Chloe's!
5:00 p.m.: I'm in talks with a few Los Angeles-based production companies about doing a reality TV show on The Dog Agency and our celebrity dog clients, so I do a couple of calls and schedule in-person meetings for that next week.
5:30 p.m.: It's Chloe's meal time. She doesn't like eating early on in the day, so her first meal is usually around this time. I pull out her collapsible bowl and fill it in with Ziwipeak pet food.
6:30 p.m.: My boyfriend and I grab dinner at Liholiho Yacht Club (so delicious!) and then catch up with San Francisco-based friends for a drink at Pagan Idol. We've smuggled Chloe in a little bag. Luckily, she's quiet and well-behaved so nobody notices.
9:00 p.m.: I get back to The W Hotel and check my email. I then map out tomorrow's schedule which involves bouncing from San Francisco to Palo Alto for a meeting at Instagram with their community team, and then back to San Francisco to take some more photos for Chloe's book at the Golden Gate Bridge and Dolores Park.
11 p.m.: It's bedtime. Chloe and I share the same pillow and fall asleep.
https://digiday.com/?p=174257
September 27, 2023 • 10 min read
Digiday+ Research assesses how brands and influencers are using Shorts to reach new audiences and what types of Shorts videos create the most buzz for marketers.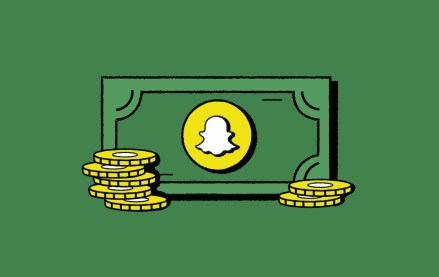 September 27, 2023 • 4 min read
Yesterday, Snapchat marked its return to in-person agency roadshows, sending company representatives to Horizon Media's Manhattan office to showcase a Snap-designed video game intended to capture the essence of what it's like to work at an agency — and how Snapchat can be part of the process.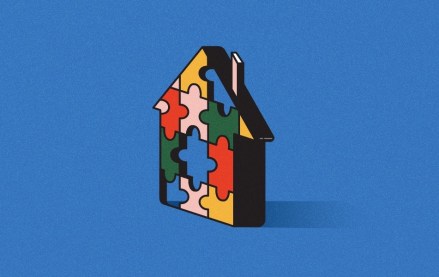 September 27, 2023 • 5 min read
As in-housing settles in as a mainstay, some marketers push for complete control.