The battle to win over women fitness enthusiasts continues to rage, and Nike is the latest brand to jump in the fray.
On Sunday, Nike unveiled its global campaign""#betterforit," with a video during the 2015 MTV Movie Awards, aiming to encourage women all over the world to push themselves beyond their comfort zones in their fitness quests — be it running that extra mile on their jogs or pushing themselves further during that yoga stretch.
The video shows a medley of women during their workouts, highlighting the various thoughts that go through their minds as they struggle with them. "They look so nonjudgmental," says a woman during a yoga class, referring to her fellow yogis. "I don't trust them." Another one wonders to herself: "No shame in running half a half marathon." The video has been viewed nearly 349,000 times on YouTube in 24 hours, while the hashtag has been mentioned over 3,200 in the same time, according to Topsy.
This initiative follows in the heels of its latest quarterly earnings report, in which Nike's CEO, Mark Parker, said that sales of Nike's training and running apparel for women grew by double digits in the last quarter and overtook the men's business. Nike also believes that its women's business could further add $2 billion more to its revenue by 2017. 
For the longest time, women have been an afterthought when it comes to sports brands and most of their marketing efforts have tended to highlight popular professional men's athletes. That has changed with the rise of brands such as Lululemon Athletica and even Victoria's Secret sportswear, which have designed sportswear that they bill as much more appealing to women: colorful and sometimes, as in the case of VS, sexy.
It is no surprise then, that Nike has begun to actively court this burgeoning segment. According to Nike, it already has a digital community of 70 million women across its apps and social platforms, who turn to the brand for their sports and fitness-related questions — and that community is expanding. Women make up the majority of users on its Nike+ running app in North America, and, globally, too, female runners are joining the app at a faster pace than men.
"#betterforit realizes that young women are already active and interested in fitness, but that doesn't make the mountaintop any less daunting," Kerri Hoyt-Pack, Nike's vp of brand marketing, NikeWomen/Women's Training, told Digiday. "It is more than a hashtag; it's a call to action, realizing that new challenges are beneficial to who you are, no matter what the outcome is."
The digital campaign will feature a series of other videos at its center, following the first. They will be housed on Nike.com as well as popular social media platforms like Tumblr, Instagram and Twitter. A wider social media effort supports the videos and includes inspiration and insights from top female athletes, encouraging others to add to the conversation as well. It has also launched a "90-day better for it challenge," which encourages women to exercise by syncing workouts from the Nike+ Training Club App and the Nike+ Running app.
Agathe Blanchon-Ehrsam, CMO of Vivaldi Partners, thinks that Nike is hitting a high level, speaking to women in the context of their daily routines, challenging them to step past their "points of pain" — whether these are in their body or in their head.
However, while Nike maintains the lead in the athletic-apparel market with $28 billion in annual sales, other competitors are inching closer — in terms of both revenue and female-focused marketing.
Take Under Armour, which has not only replaced Adidas as the second-largest sports brand in the U.S. but also won accolades for its empowering women-centric campaign "I Will What I Want" featuring ballerina Misty Copeland and supermodel Gisele Bundchen. It resonated because it celebrated "all women defying expectations and ignoring the noise of outside judgments," according to John McKelvey of Droga5, creative director of the campaign.
Nike's campaign may not be able to touch the same chord, said Rachel Spiegelman, president of agency Pitch, because they may be perceived as amplifying women's insecurities instead of their triumphs.
"Marketers like Nike and Dove who are focusing on society's role in negative self-association run the risk of becoming dated," she said. "We haven't come a long way because we focused on everything that was in our way — we've gotten there because of our belief in ourselves. Period."
https://digiday.com/?p=114536
September 25, 2023 • 5 min read
As esports winter sets in, the companies that are best insulated from the cold are the ones that designed their balance sheets for a years-long march to profitability — not the massive and rapid returns promised by some esports companies during the industry's initial wave of growth.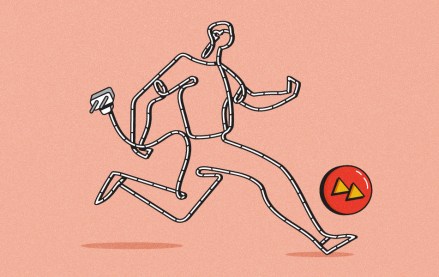 September 22, 2023 • 4 min read
Women's sports are having a moment. Brands, media companies and agencies are looking to get in on the action.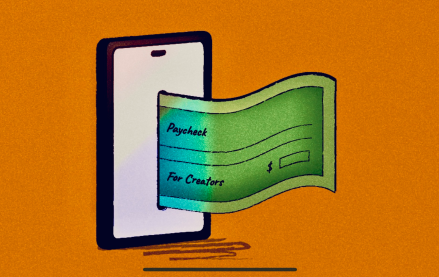 September 22, 2023 • 6 min read
The Hollywood strikes were supposed to be a game changer for many of them, but the situation hasn't quite lived up to the hype.