Retargeting is not entirely new to the online ad world. DoubleClick has offered the capability for many years. Yet the old tactic of finding people who have visited your site has seen a resurgence thanks to recent ad-tech advances that make finding audiences in large numbers possible. That's led to boom times. Take Criteo, for example. The retargeter, which brought in former Yahoo, AOL and Huffington Post exec Greg Coleman a year ago as its president, now has 600 employees up from 120 in 2010. It is thought by many poised for a public offering.
The tactic is gaining adherents from more than just e-commerce players, which have been the most aggressive users of the tactic. (Try leaving an item in your Zappos shopping cart sometime. The retailer will surely find you across the Web several times.) Even a consumer-package goods company like Kimberly-Clark relies on retargeting, claiming it is seeing stronger conversion rates among these consumers (those who are served these types of ads): 50-60 percent conversion rates.
"We do retargeting because it is clearly an opportunity to target an interested consumer. We use ad retargeting and search retargeting across the variety of Kimberly-Clark brands," said Jeff Jarrett, vp of global digital marketing at Kimberly-Clark. "If a consumer visits our property and expresses an interest, there is an opportunity to take advantage of that interest. We have seen some good results. Consumers who visit the brand site are 20 percent more likely to act on a message than a consumer who has not expressed this interest."
Retargeting comes in three different forms. When a brand or a publisher displays an ad to a person who previously failed to convert, the advertiser may switch the creative up and take another shot at getting that person to its website. This is called creative retargeting. Then there's site retargeting, which is when a consumer visits a retailer's website, but does not convert (a.k.a. buy something) and is then served display ads while surfing the Web, to take another stab at converting the person. The last form, search retargeting, is when a consumer searches and finds a website, but doesn't end up buying anything and then gets retargeted based on search keywords.
Adam Berke, president of AdRoll, a company that provides retargeting technology for brands, said that he finds that CPG brands in particular like to retarget people who visit their site to encourage them to like them on Facebook. An example is a campaign that licorice brand Red Vines ran on National Licorice Day. The target of the campaign was visitors to the Red Vines contest page for NLD, and then a follow up for contest participants saw an AdRoll retargeting ad saying, "thanks for participating in National Licorice Day, now like us on Facebook." The campaign generated over 4,000 likes. "Since people don't generally buy CPG products online (ie people don't buy potato chips on fritolay.com) the like provides a nice response metric for CPG brands," Berke said.
Zappos.com also retargets heavily on the Web. I myself have been served ads by the retailer after having abandoned a shopping experience on the site. The ads include access to items, which the user was viewing when on the Zappos site. Zappos works with Criteo for retargeting.
"One of the holy grails of marketing is can someone make a display ad perform like search," said Greg Coleman, president of Criteo. "The average click-through rate online for display ads is .07 percent and the average click-through for retargeted ads is about .7 percent. The marketing community is discovering, that [retargeted ads] can influence conversion. And we believe this is the case, since big brands like Zappos are spending more and more money on this. It's the right ad at the right time to the right person."
InterContinental Hotels uses retargeting as well. The company works with Solve Media for retargeted video ads. The ad units are pre-roll video ads, which consumers can skip watching by typing in the campaign's message. For example, the company recently ran a test campaign for its Crown Plaza brand of hotels. The message of the campaign was "Get a Better Golf Game with Crowne Plaza Hotels." InterContinental said that 93 percent of people who typed the campaign message into the ad to skip it were then able to recall the ad and the campaign correctly.
"Digital is getting to place where consumers are only going to see ads that matter to them," said Del Ross, vp of Americas sales and marketing at InterContinental Hotels Group. "This is both useful and spooky."
Therein lies the rub. AdAge published an article on retargeting and the reaction from consumers who have run into these types of ads online. To say the least, these consumers aren't fans of the practice. It is almost like stalking when you think about it. You're on a retail site and then abandon the experience, moving to Facebook or YouTube and all of a sudden the retailer is following you all over the Web, coaxing you into going back to the site to complete the purchase. Privacy advocates have been all over this form of behavioral targeting.
"Retargeting is an intrusive form of user surveillance that requires regulation," said Jeffrey Chester, executive director at the Center for Digital Democracy. "Digitally shadowing consumers for online targeting is an unfair — and undemocratic — process. Retargeting works, but it shouldn't mean that privacy and consumer protection is tossed by the wayside for the gain of a few digital dollars."
There's also the question of attribution. Retargeters are classic bottom-of-the-funnel players, like search, which some see as taking more credit for harvesting demand from forms of media that create it. Yahoo took steps to ban retargeters from reselling its inventory.
"Most retargeting campaigns get credit for view through conversions, and that leads them to look much more successful than they are," said Josh McFarland, CEO of TellApart, another ad targeting company. "Without a proper split test, counting view throughs from retargeting amounts to double-counting a bunch of sales that would have happened anyway. It is similar to what affiliates do with cookie stuffing when they trick consumers to clicking on their links, thereby setting their cookie and taking credit without adding true value."
https://digiday.com/?p=10955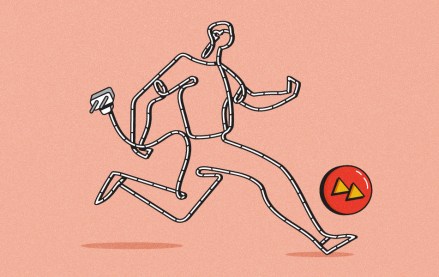 September 22, 2023 • 4 min read
Women's sports are having a moment. Brands, media companies and agencies are looking to get in on the action.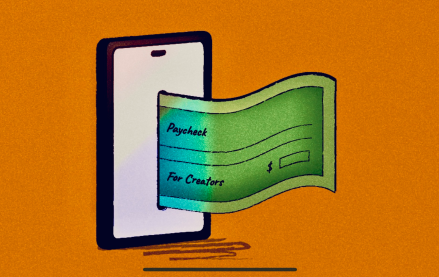 September 22, 2023 • 6 min read
The Hollywood strikes were supposed to be a game changer for many of them, but the situation hasn't quite lived up to the hype.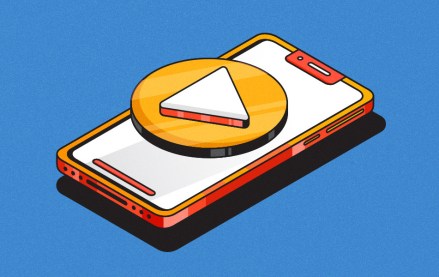 September 22, 2023 • 5 min read
Given the rise of short-form video, agencies that focus on the format, rather than specific platform expertise, will reap the rewards.