Digital media is clearly moving from the desktop in a new mobile era. Mobile is now approximately 18 percent of overall site traffic, three times more than what it was last year.
That means it is poised to play a significant role in planning around the holidays. In fact, Jay Henderson, the strategy program director at IBM, believes mobile will play an even more important role than social media.
Will mobile play a more important role this holiday season than social media, since mobile is doing more for brands in terms of driving sales than social is?
Yes. Pretty interestingly, we have some projections for mobile traffic this holiday season. Twenty percent of online purchases will come from mobile devices during the holidays. It is going to be the channel to watch. Social will also see some strong gains, especially with special offers via social media, and that will drive a small increase, but mobile will really soar this holiday season.
The study showed that social media as a driver of site traffic was flat. Why do you think this is the case?
Implicitly we recognize that social media has great potential. The analogy I use is, social media used to be like that cute baby that everyone is oohing and aahing about. Now it is entering its awkward teenage years, and marketers are still trying to figure it out as a medium. We have a Retail Online Index, and the second quarter metrics showed the same trend with mobile up a lot and social even down a bit. Marketers still feel like social is in an experimental phase, whereas mobile is finally at a tipping point. It's been the year of mobile for like four years already. But mobile is finally driving a significant amount of traffic and driving a significant portion of sales for retailers especially. We are not trying to say that social media is dead, just that it has some growing up to do. On the other hand, mobile has hit its inflection point.
Mobile sales are on the rise, with 13 percent of overall e-commerce sales being attributed to mobile. To what do you attribute this growth in mobile sales?
A big portion is driven by consumer adoption of smartphones. We finally have a critical mass, and, therefore, you see marketers are investing more in mobile as a channel. It now has a broad enough reach for significant impact. So it is a combination of mobile adoption and the investment that marketers are making as a result. The channel itself has key advantages. It's location aware and always with you, and this causes it to be the preferred channel a lot of the time. It's the convenience of it.
What trends do you expect to see in social media and mobile during the 2012 holiday period?
Overall, we expect bigger increases in mobile traffic and mobile purchases. Increases in social will just inch up. We are also expecting a lot more personalization this holiday season. Marketers feel by matching the right customer to the right offer, they can decrease offers and discounts during the holidays. There will also be a big investment in retargeting, both online and on mobile. About 20 percent of email is read on mobile, so a lot of the retargeting will happen there.
What is your advice for brands that are still in the planning stages for the 2012 holidays?
The advice mirrors a lot of the trends. Marketers need to seize the opportunity for mobile. They need to make their holiday efforts, mobile or not, more personalized. Prompt revisits via email and display. Monitor effectiveness of social marketing and optimize on the fly. And the overarching trend is the importance of tech in how marketing is conducted. That means marketers need to focus on how to infuse marketing with the right set of marketing tech, which entails a marriage of the CMO and the CIO. Brands need to partner the tech groups and the marketing groups, and that is going to be really important this holiday season and beyond.
https://digiday.com/?p=18292
October 3, 2023 • 2 min read
•
•
In episode four of the "Is This The Metaverse?" narrative podcast, Glossy international fashion reporter Zofia Zwiegliska spotlights the brand opportunity when it comes to fashion in the metaverse.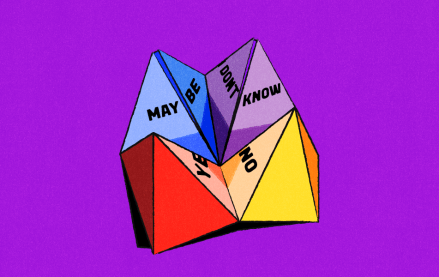 October 3, 2023 • 5 min read
•
•
Overall there's more due diligence from marketers when it comes to influencer marketing efforts now, according to marketers and agency execs, who say that there's been more rigor over the last year, and especially over the last six months.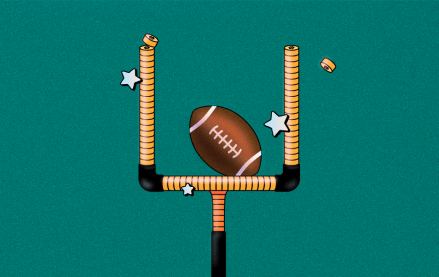 October 3, 2023 • 3 min read
•
•
The collaboration between the Los Angeles Rams and Snapchat goes back to 2020 as the Rams made became the first NFL team to conceive a Snapchat AR experience, affording fans the opportunity to virtually wear the team's recently unveiled uniform.