Joseph Jaffe was early to sound the social-media alarm with his book Join the Conversation. He parlayed his vision of a marketing world turned upside down by empowered customers into a social-media agency Crayon, which was acquired by Powered in January 2010. Now Jaffe's back with a new type of marketing shop, Evol8tion, an agency that's solely dedicated to connecting startups and brands. In Jaffe's view, the divide between Madison Avenue and Silicon Valley is as wide as ever. Many startups fail because they run out of funding, which Jaffe believes wouldn't be the case if they had found a brand patron earlier on.
It seems like lots of folks want to be brand-startup matchmakers. Where is the gap in the market that you feel Evol8tion can fill?
Ultimately, there are a few massive gaps. I looked at the typical life cycle of a startup. It began in a world of tech and finance and stumbled its way into marketing and brands. This has always been the way the model is. It's get big fast, and then the rest follows. It's then about advertising. A majority of startups are built on the premise of get big fast and then monetize that scale in terms of brand-advertising dollars. What would happen if we began with the brand and then worked our way backward? Start off with the business problem, the brand challenge and the consumer needs, and then work backward to a startup that exists — or maybe doesn't yet exist. The funding would come from the brands. On the one hand, 97 percent of startups never get fully funded. Dollars for startups are drying up. You have a blue ocean of possibility. We believe every viable startup has a brand soulmate. We're not saying they're all are viable. We bet a majority are viable for a particular category or brand.
Where do startups miss the boat?
There's a shortage of really big players that have the scale and influence to create something innovative, creative and transformational. When brands get an opportunity to work with startups, it is typically so far downstream in the process there's very little ability to customize or create an original, impactful and innovative outcome — and do that cost-effectively. Our point is, by facilitating these matches of blue chip companies with innovative startups, brands will be able to clearly articulate what they need. Startups will be able to build revenue streams to adhere to what these brands are looking for.
How would it have benefited a company like Twitter to go this route?
Look at age-gating. One of our clients is InBev. Twitter doesn't have an age-gating solution. Now, hindsight is 20/20. If Twitter had been working early in the process with the brand, potentially the age-gating hurdle would have been built into the process. We're not talking about startups compromising who they are. We're talking about startups that, in their business plans, have their revenue stream coming from brands. They typically don't have access to brands; we do. There's an ability to bring these worlds together earlier. You're going to make fewer mistakes less often.
But shouldn't clients' regular agencies be doing this already?
We think this is a better way of spending these brand dollars. Where are all these dollars going? Brands are going to need to find new ways to invest their dollars to achieve their goals or risk losing them. You could be asking why agencies aren't doing implementation of digital or social or mobile well. It's another thing the agency is being asked to provide — and probably at a low cost. There's a talent shortage. They're expected to execute Web, mobile, social and earned media. Agencies can, and should, but it's going to be difficult to do this. They're going to focus downstream in the process. Lots have labs and startup-type departments. They're not really looking to work with a startup that hasn't launched yet, but one that has a certain amount of critical mass or scale. We're looking at the 1,000 companies that didn't become the next Foursquare and Twitter. We're trying to map them to a specific company that can help them get to the next level. Sit or Squat is an app to find the nearest public restroom. For Charmin, how are you going to get anyone caring about your product? But being associated with that utility is a powerful value proposition. That's something Charmin can own, and it delivers value in a clutter-free environment. There are a thousand equivalents for a thousand different brands.
Is the social-media era over?
I never made it about social media. I made it about community, dialogue and partnership. We've seen community in the form of Arab Spring; dialogue in everything exists now with "McFail" and partnership in the form of crowdsourcing. I don't think that's going away. That's humans connecting with other humans. We haven't begun to realize the importance of that.
https://digiday.com/?p=6653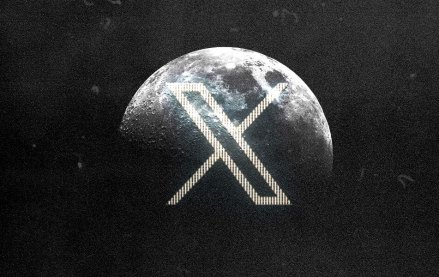 November 30, 2023 • 4 min read
In the packed DealBook conference in New York yesterday, owner Elon Musk bluntly told them to shove it.
November 30, 2023 • 2 min read
WorkTok, or CareerTok, is in full force. Combined, those hashtags on TikTok have over four billion views and it is benefiting Gen Z.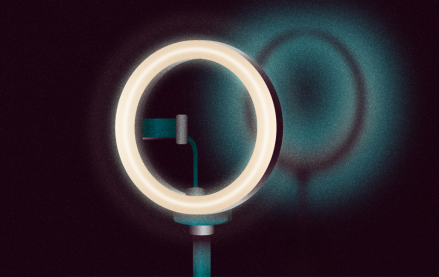 November 30, 2023 • 5 min read
In this week's Digiday+ Research Briefing, we examine how brands have been upping their TikTok investments this holiday season, how Lyft and the MSG Sphere are positioning themselves as ad opportunities beyond OOH, and how publishers are committing to building their events businesses in 2024, as seen in recent data from Digiday+ Research.