Why fast-fashion brands in the E.U. could be held accountable for wasteful processes
April 6, 2022 • 4 min read
This story was first published, and reported on, by Digiday sibling Glossy
On March 30, the European Commission proposed the Sustainable Products Initiative, a new initiative part of the E.U. Green Deal that has big implications if enacted. The E.U. Green Deal, first announced in December 2019, aims to make Europe the first climate-neutral continent by 2050, allowing for a cleaner environment, more affordable energy, smarter transport, new jobs and an overall better quality of life.
The Sustainable Products Initiative, or SPI, will be a key part of the continent's climate-neutral goals. The initiative is focused on redesigning how products are made and stopping the destruction of unsold goods, while also reducing energy consumption and greenhouse gas emissions. That includes exploring ways to limit microfiber production and implementing digital passports for all products. It also addresses greenwashing, which has become a big issue in Europe and the U.K., by encouraging brands to adopt E.U.-recognized labels, among other measures. The E.U. Ecolabel has been used to signify products meeting specific ecological standards since 1992.
The U.K.'s Competition and Markets Authority (CMA) is in the process of investigating fashion brands that have been accused of greenwashing within their marketing in the last year. In a recent study, the Changing Markets Foundation found that almost 60% of green claims made by 12 major brands across industries in the U.K. and Europe were unsubstantiated or misleading.
The SPI legislation has implications for the international market, too.
According to Kristen Fanarakis, who founded slow L.A.-based fashion brand Senza Tempo in 2017, the legislation will affect international brands that sell products in the U.K. and E.U. "If California implemented a sustainable standard, brands selling into California would have to [meet the new standard] across the board," Fanarakis said, offering an example.
With ultra-fast-fashion brand Shein raising funding for a $100 billion valuation in its reported pre-IPO round, the move cannot come sooner. Worldwide, fast fashion is distributing low-quality, trend-driven garments with obsolescence built-in.
Philippa Grogan, sustainability consultant at sustainable business strategy company Eco Age, said the new legislation doesn't go far enough. She said that the E.U. should quantify the legislation more and have steps in place allowing brands to strategically address the overproduction of clothing. "Brands are producing too many clothes for any of the recycling systems to deal with," she said. "It makes consumers think that clothing can be viewed as disposable, like a Kleenex. That really fits into the Shein model." According to the European Environment Agency, in Europe, clothing use has the fourth-highest impact on the environment and climate, beaten only by food, housing and transport.
But the legislation could also affect parts of the supply chain under strain, as fashion brands are battling soaring energy prices in the bloc and challenges driven by the war in Ukraine. The proposal could limit the dependency on Russian energy imports by relying on products that are already in production and limiting additional processing.
The E.U. also published its strategy for a more sustainable textiles industry and its new anti-greenwashing measures. According to Kerry Bannigan, executive director at the social entrepreneur organization Fashion Impact Fund, brands will now need to implement measures ensuring responsibility along the value chain, including sorting and recycling products. They must also create an eco-design framework that prioritizes durability and recyclability.
"They will need to ensure the infrastructure is in place for this transition. A transition is critical, in order to reskill workers where needed and ensure no worker is left behind," she said. The green deal is prioritizing the creation of jobs, including in fashion, where additional roles will be needed to help brands keep to the legislation.
The legislation will put the onus of responsibility for production and durability on brands. However, the exact requirements for each product group have not been set yet and could be diluted if brands are consulted in its development. Fanarakis, who has seen product thickness and quality go down even with Senza Tempo's own suppliers, said fast-fashion brands should take fiscal responsibility for their products, similarly to how the cigarette industry and the chemicals industry are heavily taxed for their impact on the environment.
"This legislation has the potential to finally address the roots of fashion's environmental offenses: declining quality and overproduction," she said. "No one is paying for the externalities of the fast-fashion business model or the high volume, high use of fossil fuel-based fashion. The potential for extended producer responsibility requirements would increase prices, making companies liable for their cheap clothing in the manner that a toxic plant is responsible for the waste or pollution they emit."
This could be addressed via future legislation. The E.U. is set to extend the responsibility of textile production to manufacturers, under the revision of the Waste Framework Directive, set for 2023. In addition, the European Commission is currently conducting a study to pinpoint targets for the re-use and recycling of textile waste — it's set to define the standard for E.U. clothing operations.
The Sustainable Products Initiative also focuses on forwarding new circular business models, like renting, and developing related services like refurbishment and repair. High-end retailers have launched such services, which provide a new revenue stream.
Neiman Marcus recently announced such refurbishment and repair programs, and brands including Burberry have also launched repair services. Crucially, this would be something fast fashion brands would not be able to offer as the cost of the repair would outweigh the low cost of the garment.
https://digiday.com/?p=444069
September 27, 2023 • 10 min read
Digiday+ Research assesses how brands and influencers are using Shorts to reach new audiences and what types of Shorts videos create the most buzz for marketers.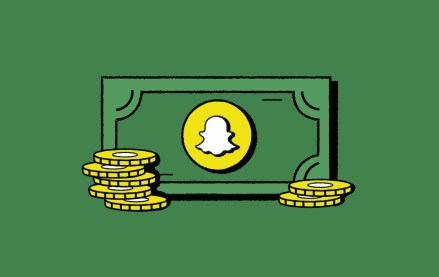 September 27, 2023 • 4 min read
Yesterday, Snapchat marked its return to in-person agency roadshows, sending company representatives to Horizon Media's Manhattan office to showcase a Snap-designed video game intended to capture the essence of what it's like to work at an agency — and how Snapchat can be part of the process.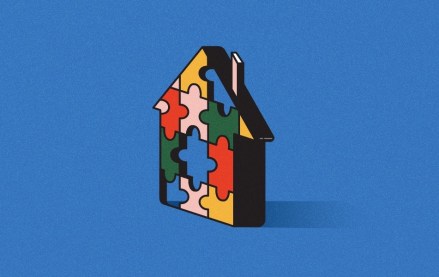 September 27, 2023 • 5 min read
As in-housing settles in as a mainstay, some marketers push for complete control.