The media and advertising industry is dominated by men, particularly at agencies. Yet when it comes to planning and buying media, it's a different story. In media departments across New York and beyond, women often outnumber their male counterparts, and nobody in the industry seems quite sure why.
It's difficult to find hard numbers or research on the imbalance, but senior agency execs and media salespeople widely acknowledge its existence. Zenith Media svp James Kiernan estimates 65 percent of the agency's planners and buyers are female, for example. The ratio is about the same at The Media Kitchen, estimated the firm's president, Barry Lowenthal. According to members of ad sales community site SellerCrowd, the ratio is closer to 75 percent female based on the planners they call on.
The bigger question is why that imbalance exists. It's one that both agency execs and planners themselves seem unable to answer. Planning and buying typically involves vetting and evaluating vendors, negotiating deals and ad-pricing, as well as analyzing and optimizing campaigns. But the reason the role appears to appeal more to women than to men remains a mystery.
"I didn't plan to get into advertising," said one planner at Universal McCann. "When I graduated college, I knew I wanted to move to New York City, and a close friend had just been hired as an assistant buyer. I read up on the role it, and it was just something that appealed to me. I thought I'd be good at it."
Agency execs have their own theories about the female skew in planning. They range from the role's relationship aspects attracting more women, to more women hiring other women, to a society-wide tendency to fill lower-paying jobs with female candidates.
"Planning requires nuanced research, multitasking and project management. There are gender differences in how men and women think, and some studies have shown women excel at multitasking and nuance," Mediassociates' vp of strategic planning Ben Kunz said. "Genders have historically played different hunter-vs.-gatherer roles, and planning is more gathering than hunting."
Others suggest the relationship-building aspect of the planning role might appeal more to women than it does to men.
"Media is largely about relationship building," Meredith Vass, head of talent at Profero NY. "Digital media planners are in constant communication with clients and vendors. Generally, women tend to be attracted to these types of roles," she said.
Both Vass and Kunz were quick to point out that their respective buying teams are made up of at least 50 percent men, however. According to Lowenthal, women made up around 50 percent of The Media Kitchen's female planning and buying staff two years ago. The hiring of more women in those roles was not intentional.
"Media has always been slightly female," he said, citing accuracy, patience, and empathy as some of the qualities that women often bring to the industry. "The skew goes up and down," he added.
But according to some agency execs, it's not just a biological disposition that leads women to gravitate toward planning and buying roles. There are systemic reasons, too. Multiple male execs cited the fact that women are more often than men pushed into lower-paying roles across all industries.
According to the Institute for Women's Policy Research, women working full-time earned 80.9 percent of what men earned per week in 2012. The group suggested that discrepancy could in part be explained by "occupational and sector segregation," in which women are more likely to work in sectors and roles that pay less than others.
That could be because women are less driven by the financial rewards that often come with roles in areas such as sales or finance, one agency manager said. Kunz suggested that "more aggressive, non-planning roles" in advertising may be filled with men for the same reason.
Entry-level buying roles in New York City pay around $35,000-$40,000, considerably less than entry-level positions in other sectors such as finance or law, which tend to skew more heavily male. That said, the advertising industry on average pays less than those categories.
Ultimately, agency executives are unable to explain why, exactly, they employ more female than male planners and buyers. Digiday would like to hear your views on the issue. Email us your thoughts, or leave them in the comments section below.
https://digiday.com/?p=43054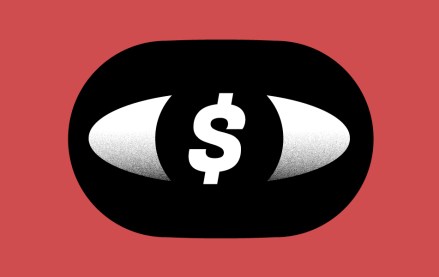 December 5, 2023 • 3 min read
The latest edition of the ANA's programmatic transparency report claims $22 billion can be saved by drastically cutting the ad tech bloat.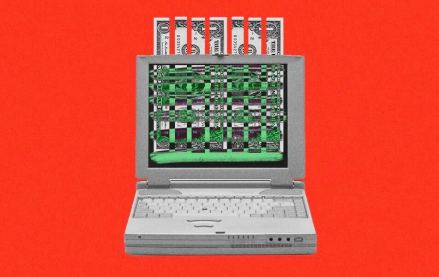 December 5, 2023 • 5 min read
Agency clients still see programmatic as an important part of their marketing budgets. But, overall, the uncertainty around programmatic could be causing them to lose confidence in online display ads as a marketing channel, and, as a result, agency clients are investing less in online display.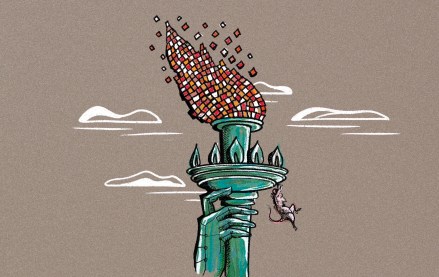 December 5, 2023 • 3 min read
There's a global AI race and different regulations in different countries might be slowing down – or speeding up – innovation. Here is a breakout of how regulations are being shaped on both sides of the Atlantic.