As the debate between mobile apps versus mobile Web rages on, many marketers claim that mobile marketing isn't about messaging; it's about creating value for the consumer in the moment.
But mobile marketing is very much about messaging. Certainly, marketers need the ability to message effectively in mobile. While there is little dispute around the efficacy of marketers leveraging apps to support and enhance their brand's position, the more important question and debate is where best to market in mobile today: mobile Web or in-app?
Marketers have a range of needs, and apps may play an important role based on their unique business model and objectives. However, where messaging or ranges of key performance indicators are concerned, mobile Web provides an excellent, scalable solution.
For brand advertisers entering the mobile space, the medium may have changed, but the fundamentals of advertising have not. As always, brand advertising works best when it is placed in high-quality, contextually and/or demographically targeted content environments. Content is king in advertising, and content, in-context,
always works best for advertisers. You reach consumers when they are in the frame of mind to buy your product.
App marketing has the early lead with most marketers today, driven in part by apps representing such a big percentage of large horizontal ad networks' available impressions ("Words with Friends" and "Angry Birds" are good examples), creating a misguided impression that this is all mobile has to offer. The mobile Web offers a consistent, simple ad environment for mobile-rich media companies to serve into. Apps, depending on how they are constructed, need to be MRAID-compliant, and app environments, especially on tablets, tend to have variant ad sizes, making scalable serving across numerous apps difficult.
Content with scale is primarily found on the mobile Web. Yes, apps are responsible for a great deal of traffic, but if you look at premium publishers delivering content via an app and a mobile website, the vast majority of the traffic is on the site. The mobile Web is searchable and discoverable, and it's hard to get people to download and use apps when they can just as easily use a good mobile website.
Publishers are finding that between 15 percent and 25 percent of all sessions originate from smartphones and tablets. As a result, there is a tremendous amount of mobile scale available in some of the most premium and sought-after inventory. Conversely, one must be heavily invested with a publisher brand to consume content using an app; this makes for a good — but very small — audience. Studies have shown that as many as 95 percent of Apple apps go unused within three weeks of being downloaded.
At a macro level, publishers are weighing the costs and benefits of building apps versus creating first-class mobile Web experiences for their audiences. For many publishers, this is an either/or question given current mobile inventory yield. The question is, can publishers afford to support both, and what gives them the most efficiency to build and satisfy audiences?
Mobile Web technology has gotten much better since early, simple list sites. The use of HTML5 allows these sites to be as usable and functional as an app-based content-delivery platform. Unless an app is needed for a specific reason, usually revolving around tool-like functionality (not a great ad environment), a next-gen, high-quality mobile website will serve publishers very well.
We are approaching the point where session starts on mobile devices will equal or surpass traditional PC devices. And the most popular smartphone apps (like Twitter and Facebook) actually drive users to publishers' mobile sites, further accelerating growth of mobile Web. Publishers will need to focus on driving more in-session engagement, an investment that will create the tipping point in the debate between mobile app and Web.
Tom Jones is CRO for Crisp Media, a provider of premium mobile advertising technology, media and services to brand advertisers, agencies and publishers.
https://digiday.com/?p=19394
September 28, 2023 • 4 min read
•
•
Some content creators are using generative AI tools to spark new levels of creativity and innovation and are sharing their experiences online in how they're using these tools to streamline their workflows and boost productivity.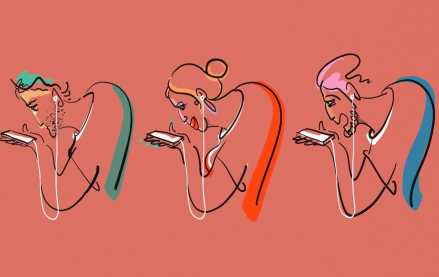 September 28, 2023 • 6 min read
•
•
In this edition of the weekly Digiday+ Research Briefing, we share focal points from Digiday's recently released reports on marketers' evolving social media tactics, including how they're using Facebook less and diving into YouTube Shorts more.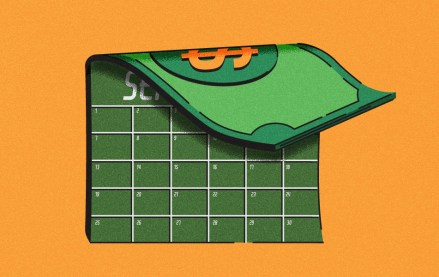 September 28, 2023 • 4 min read
•
•
In 2023, some brands' executive boardrooms are still insulated from the chill of crypto winter, for better or worse. But the rising pressure of crypto skepticism has made it more urgent than ever for companies to figure out how to use blockchain technology to support their core offerings and customer base rather than simply dropping branded NFTs and hoping for the best.