Whisper, the secret-sharing anonymous app, is hoping brands will start paying it some attention (and some dollars.)
The Venice, California-based free app lets users post anonymous "whispers" and pick backgrounds and fonts to go along with them. Users can also see a list of popular "whispers" and reply to them, either publicly or privately. The idea is to promote anonymous sharing while supporting private communications — Whisper was part of a wave of apps like Secret (since shut down) and Snapchat that did something similar. For some, the anonymity baked into the apps was liberating from the Facebook forced-real identity hegemony; others wrung their hands over bullying, rumor-mongering and other downsides to anonymity.
To date, the app has run 10 campaigns with brands including Fox, MTV, FX and Sundance. Business development and marketing lead Jay Rockman said the app's pitch to brands is a differentiated native experience that isn't disruptive for users but has value for advertisers.
There are two ad products. The first is a branded background option: Brands can buy keywords, and when users use them in posts, they're presented with the option to overlay their Whisper over a branded background. (For Fox's "Poltergeist" movie, the keyword was "fear.") "Tens of thousands" of people opted in to the ad, said Rockman. The second product is sponsored Whispers — brands can post a question, like "what is your greatest fear?" that appears in user feeds.
Brands have also been using the content users create in response to their questions for other purposes. A campaign MTV is running for its show, "Virgin Territory" asked viewers to go on Whisper to share stories, then used those Whispers as part of on-screen ads. "It's an engagement loop," said Rockman.
The app now claims to have 10 million monthly active users and has $61 million in funding to date. The user demographic skews young, between 16 and 28 years old, and 60 percent female. What sets it apart is that its users are spread across America and not centered in urban areas, which is attractive to brands, Rockman said.
But the content on Whisper, just like Secret and other anonymous apps, can be problematic. For example, there are posts about teachers confessing about moonlighting as strippers, confessions about cheating on spouses, drug use and so on. Entertainment brands are currently popular on the app — which makes sense since their products have shorter shelf lives — although Rockman said he has spoken to brands across industries.
"Whisper and anonymous social apps in general hold promise but also peril for brands," said Noah Mallin, head of social at MEC North America.  "It's not quite substantial enough in terms of audience to be the hub of an activation, though that may change." The risk is being adjacent to or associated with content that could be considered "off-color," said Mallin.
That's not the only issue for Whisper. Last Fall, it ran into some trouble when the Guardian wrote a story about Whisper's privacy problems — namely, that it was breaking its own rules on privacy. The publisher eventually retracted and corrected the claims. The app said that privacy issues have not been a concern for brands.
Rockman says the "content" approach, where publishers used Whisper to create news stories, is still part of Whisper's "multipronged" approach toward making money. Whisper had last year hired Gawker writer Neetzan Zimmerman as editor-in-chief in the hopes of turning Whisper into a news source — he quit in January after the Guardian news. Asked if it had plans to replace him, Whisper said it wasn't commenting on personnel news. The app continues to have unofficial and official partnerships with publishers including the Daily Mail and BuzzFeed, a Whisper spokeswoman said.
Mallin said that there is promise in Whisper for brands that want to reach consumers who don't always "feel heard." So, sponsoring an anonymous forum within Whisper could be a way to connect and show affinity for certain groups, like single parents. "There still needs to be a high tolerance for content and posts that may not fit the standard definition of 'brand safe' for most advertisers."
https://digiday.com/?p=128461
September 25, 2023 • 5 min read
As esports winter sets in, the companies that are best insulated from the cold are the ones that designed their balance sheets for a years-long march to profitability — not the massive and rapid returns promised by some esports companies during the industry's initial wave of growth.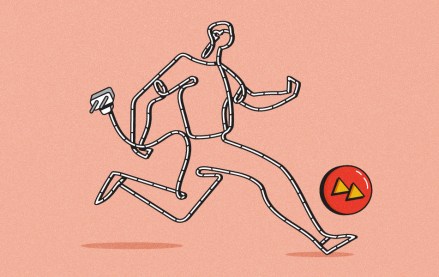 September 22, 2023 • 4 min read
Women's sports are having a moment. Brands, media companies and agencies are looking to get in on the action.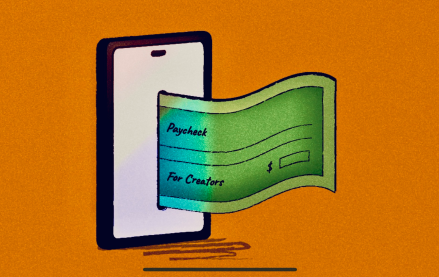 September 22, 2023 • 6 min read
The Hollywood strikes were supposed to be a game changer for many of them, but the situation hasn't quite lived up to the hype.