The advertising industry is notoriously male-dominated, particularly the top echelon of creative departments. According to some studies, as few as 3-4 percent of creative directors are female.
That's a bad situation. The problem is not one of women's rights, argues former big agency creative Kat Gordon, but bad business practice. After all, it's hard to see how agencies can hope to create work that drives their clients' businesses if they pretty much do it without the input and sensibilities of more than half the world's population.
Gordon, who has worked at San Francisco shops like Anderson & Lembke and Hal Riney, is hoping to ignite a discussion of the issue with a new conference, The 3 Percent Conference, which she is holding in San Francisco on Sept. 27. She spoke with Digiday about why agencies remain inhospitable to women leaders, the fault that lies with clients and what women themselves can do about it.
Why is this an important issue to advertising?
I left the big-agency world when I wanted to become a mother. For 15 years, I've been a freelancer. I launched my own agency five years ago. It came from my memory of working in the agency and seeing the lack of female leadership, especially in pitches. Now, with an agency focused on female consumers, the more I learned about the female consumer demographic, it became clear that it's lunacy to ignore female consumers and insult them with work. The work that's being put into the marketplace is crafted almost entirely from a male sensibility. I couldn't believe nobody was addressing this as a business issue. It's not a gender issue. If you're a client spending $10 million on the campaign and you have no female representation at your agency, that's crazy.
But agencies are often filled with people who are not exactly like their target demographics.
I'm not saying a man can't market to a woman. Or if you're a woman, you can do it. I'm saying a 97 percent skew produces groupthink. Even have just a little bit of female representation in any agency would be good. You want to create a creative department that reflects the world and the market you're speaking to.
So what's the big reason women don't make it to the top?
I did research around the issue. I wanted it to not be a gripe fest. I wanted to unlock this riddle. Motherhood is the single biggest contributor. When a women is eligible to be a creative director it dovetails with her reproductive years. You have to make a choice. Am I going to work in a field with highly unpredictable hours and try to raise small child, or cry uncle and bail out.
How can agencies address this if it's a life-stage issue?
Somehow the ad agency world became worse than the ER. You're supposed to be available 24/7. What fuels that isn't a real business need but the paranoia between agency and client. You're always trying to prove your worth to clients. We're making ads, not saving lives. A lot of this has to be on the client side. Your commercial script isn't going to be redone in eight hours. It's going to be a day and a half. That should be OK. A lot of this has to be the whole agency world looking at how it's broken. Why did we start to operate on these crazy time frames?
It almost seems like a cultural issue, though. I know the crazy hours, crashing on a deadline is often worn as a bit of a badge of honor and a way of building rapport.
I remember in one of my performance reviews, my boss said how I work hard but don't have "bragging rights" about late hours. There are bragging rights about staying the latest. But if you look at creativity, it's almost never in an office setting. It's when you're doing routinized things like running, showering or driving. It's when your mind can go off.
Are women getting a fair shake, or are male executive creative directors hiring people most like themselves, who more often than not are also men?
It's hard to plot on a graph. It's a human chemistry issue. That plays into the fact that men tend to hire people like themselves. Another thing is, men tend to mentor other men. One of the reasons why is a man mentoring a woman would be a little older and it can look unsavory for an older man to be taking a young team member out to lunch. A lot of guys are trying not to look like a lech when they can be helpful to a woman. People do tend to hire and promote people who feel familiar to them. No one thinks they're prejudiced, but we all do. The only way to work against it is to talk about it. Another thing that happens is, in a creative session, the whole goal is you can say anything. Some men fear that if they have a female partner, they'll have to edit that part by not saying anything really crass. Women who are highly creative aren't highly offended. They're idea people. You don't have to curtail how you do work. They're used to hanging out in packs of guys where they can make the joke everyone gets. I love working on creative teams with people who aren't like me.
What can women do?
Women need to get better at selling their work. Portfolio school is all about the idea and figuring out that central goal. But your campaign needs to be sold to the client. I always got cited for being a salesperson for my work. A lot of women are not strong there, and they come across as defensive. I only say this because women do a disservice by not having authority and earning their space at the table. You have to fight for your work. You should be the one selling it. I wish more women would be great salespeople of their work. Women can be gifted at it. We haven't been trained that it matters.
Thumbnail image via Shutterstock
https://digiday.com/?p=20627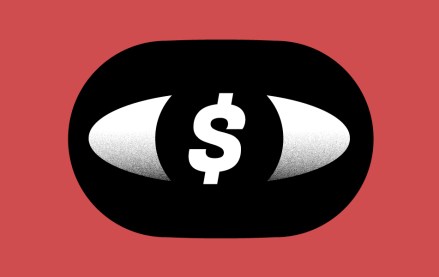 December 5, 2023 • 3 min read
The latest edition of the ANA's programmatic transparency report claims $22 billion can be saved by drastically cutting the ad tech bloat.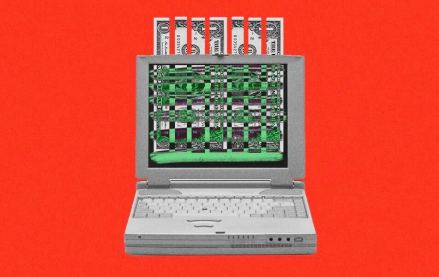 December 5, 2023 • 5 min read
Agency clients still see programmatic as an important part of their marketing budgets. But, overall, the uncertainty around programmatic could be causing them to lose confidence in online display ads as a marketing channel, and, as a result, agency clients are investing less in online display.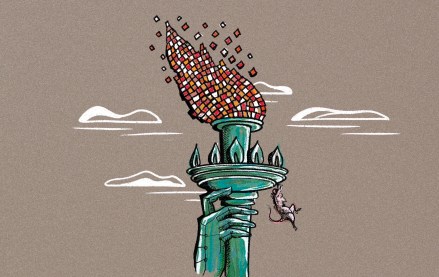 December 5, 2023 • 3 min read
There's a global AI race and different regulations in different countries might be slowing down – or speeding up – innovation. Here is a breakout of how regulations are being shaped on both sides of the Atlantic.