The ad tech world has mostly concentrated on targeting users. But the next challenge is to use data to figure out creative.
Sebastian Gard, director of social media and digital strategy at Arnold Worldwide, sees this as the next frontier as marketers tap into their customer info in order to change ads on the fly.
How do you see ad targeting changing?
There's a philosophy in advertising that the best way to reach consumers is to put what's most relevant to them in front of them at that moment. We saw an early preview of this notion with the search industry. Advertisers determine your intent and tailor specific offers or messages to that intent. Out of that came a multibillion dollar industry. For the most part, it is a direct-response mechanism that is driven by the fact that we can really know something about that person. What's going on now is, through the wide variety brought on with dynamic ad generation, you can do something very similar. You can assemble an ad on the fly based on what you know about a person's identity, such as their behavior, environments like time of day. We've got all these different dimensions to tap into to craft something relevant, which leads to higher response rate. In practice, however, it is very difficult to pull off.
How do you know what to create in advance?
It could be segmenting your list of customers and developing creative for each. Given the number of choices you have in crafting a message, it's really about coming up with best set of creative to run. But there is a more experimental version. It's used when you can't intuit it, so you put out a lot of combos and see what happens. There are mathematical-like techniques for that. Optimization is talked about a lot in advertising. It's about trying radically different things. Some will get good results, some bad. You drop out the bad and keep the good. But the opportunity for variation lies in the tangible things you create, like a large pool of photo assets, layout variations, call to action variations. And you then go and put them all though multivariate testing. Then the appointed assets can be entered into programs that create the ads on the fly. You get the templates approved and the underlying messages approved in advance, so you don't need approval for each ad that is dynamically created. It's an efficient approval process.
How much more effective is this type of advertising than standard display?
Overall, it depends on the company. If you think about Amazon or eBay, they could just take things people have been looking at and show them other stuff they may like based on that. But it depends on what you know about the person in front of your media. There's a longer haul with brands for a couple of reasons. First is a lot of what we have to play with right now is rewording offers. Yes, you can increase the response rate by doing that, but it is a minor optimization. What's good is when you can put something much more interesting than a direct offer. For example, if you're an insurance company, you could put together articles on the various things that people insure, arrange them by topic and then play off of what you know about the person when deciding which ad to target at which customer. It's about specificity, and what you are putting in front of them is more interesting at the moment. Your ads are telling them to look at this content. But how does this sell the underlying product? You continue to follow up with increasingly more messaging.
What are the three biggest challenges with personalizing advertising with real-time creative?
The biggest is having something interesting to say that matches up with the level of specificity as your media. It's rare for a brand to have messaging that's so specific it stands out as being interesting. What brands have is messaging or offers, and there is only so far you can get with tuning it to the person you are targeting. That is limiting what a lot of people could do. But people are learning that broadening what you need a few layers gives you a bigger inventory of communication points. This could be done with content, and a lot of brands are doing content nowadays to get people to come to them willingly. Content's a nice fit to push out via adverting. Another challenge is continuity. What you learn from a system like this is very cumulative. Doing the experimentation and optimization system, you will learn a lot of little things every week, and you need to turn that into longer-term learning. Continuity on the agency and client side for this so-called book of learnings is a must. The last challenge is a lot of the data for this type of advertising is based on cookies, and when you say you want to target someone, you are acquiring data from a third party that has the cookies for people in the market for specific products. There are a lot of issues with the cookie-pool accuracy. They say that they're only about 50 percent accurate. Relying on third-party data is a challenge. One opportunity is to counteract that with first-party data. That's why this isn't an issue with e-commerce.
Image via Shutterstock
https://digiday.com/?p=34797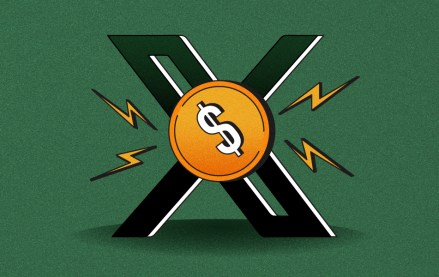 December 4, 2023 • 4 min read
Less competition for ad inventory means lower prices, but at the cost of associating with a platform facing ethical challenges.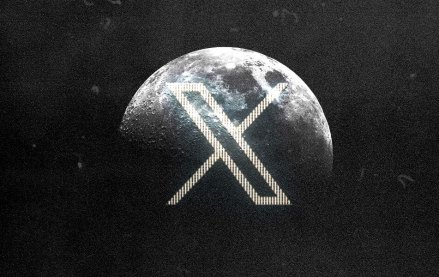 November 30, 2023 • 4 min read
In the packed DealBook conference in New York yesterday, owner Elon Musk bluntly told them to shove it.
November 30, 2023 • 2 min read
WorkTok, or CareerTok, is in full force. Combined, those hashtags on TikTok have over four billion views and it is benefiting Gen Z.