David Berkowitz is vp of emerging media for digital agency 360i. Follow him on Twitter @dberkowitz.
With all of the talk about second-screen experiences, including the session I'm a part of at Digiday Mobile this afternoon on "Getting the Most out of the Second Screen" (watch the livestream on Digiday.com at 3:30 p.m. EST), it should be simple to figure out which is the second screen. Yet the more attention the topic gets, the more confused I am.
Television, at least for now, tends to maintain its position as the first screen. It's a fitting designation today, as even the cord cutters who do away with their cable subscriptions still hook up a Roku, Apple TV or spare laptop to their 40-inch sets to watch TV shows. In many households, "always on" refers to TV as much as it does the Internet.
Beyond that, though, what is the second screen? Is it the PC or laptop? What about mobile handsets? Is the iPad the second, third or fourth screen? Based on that, what is the iPad Mini or the Windows Surface? How about the Kindle or the controller for the Wii U? Could Nike's FuelBand be considered a kind of second screen, since it connects with an Xbox Kinect workout program? And then, what will happen when Google's Project Glass eyewear comes out, allowing people to watch TV while Facebooking on their laptops, texting on their mobile handsets and viewing supplemental content beamed right into their retinas? Is there any first screen at that point, or do they all rotate in position and become the primary screen whenever that screen is what commands attention?
A favorite current example is the game "The Simpsons: Tapped Out" on the iPhone and iPod. Many of the game's millions of players (including me) have shelled out real cash for virtual donuts — the premium form of in-game currency. The game repeatedly plugs the TV show, often adding new characters and scenery to promote an upcoming episode. The TV show, in turn, often promotes the game. For people like me who used to watch the show and have since forgotten about it, "Tapped Out" is the first screen for connecting with the content.
This will present increasing challenges for brands and content creators. If there's no first, second and third screen, how can anyone prioritize them? Priorities shift on a more personal level. "Tapped Out" is my primary Simpsons experience, which plays out across the iPhone, iPad and laptop. Meanwhile, the Xbox turns my TV into something very unlike a TV — especially when using Nike's Kinect program — and I spend hours each week in front of that screen. I notice ads more frequently on my monochrome Kindle Paperwhite than I do on practically any website.
We're about to enter a screen-agnostic age where screens can't be numbered. In this age of e-ink and $20 tablets (currently available for students in India), screens are going to appear on coffee tables, the cover of coffee table books and on cups and cans of coffee. If the concept of a second screen may confuse some of us living through this transitory age, it will soon be rendered entirely meaningless.
Going forward, marketers and content creators will need to create experiences that live across screens. These experiences will need to look good enough on a 60-inch LCD screen and also a smart-watch (which, soon enough, will just be called a watch). Brands like Nike and The Simpsons that create experiences that live in various forms across a range of screens and devices won't just increase their share of voice — they'll increase their share of life.
December 2012 is the perfect time to discuss second screening as a way to discuss important trends. By the Consumer Electronics Show next month in the new year, though, the phenomenon will be on its way to obsolescence. In those massive halls of the Las Vegas Convention Center, there will be innumerable screens of all sizes. The good news is that you don't need to try to number them anymore.
Image via Shutterstock 
https://digiday.com/?p=27790
October 3, 2023 • 2 min read
•
•
In episode four of the "Is This The Metaverse?" narrative podcast, Glossy international fashion reporter Zofia Zwiegliska spotlights the brand opportunity when it comes to fashion in the metaverse.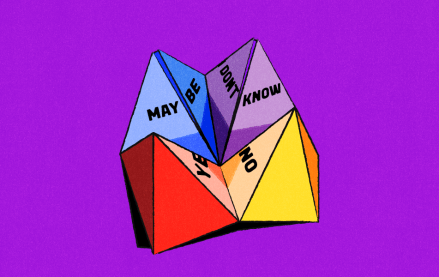 October 3, 2023 • 5 min read
•
•
Overall there's more due diligence from marketers when it comes to influencer marketing efforts now, according to marketers and agency execs, who say that there's been more rigor over the last year, and especially over the last six months.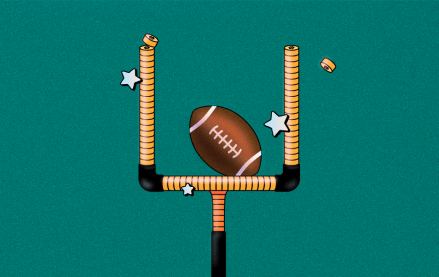 October 3, 2023 • 3 min read
•
•
The collaboration between the Los Angeles Rams and Snapchat goes back to 2020 as the Rams made became the first NFL team to conceive a Snapchat AR experience, affording fans the opportunity to virtually wear the team's recently unveiled uniform.