For many brands the 2016 Rio Olympics is shaping up to be a bigger deal than previous games because the International Olympic Committee changed its guidelines for advertising. With a tweak to the committee's so-called "Rule 40," unofficial sponsors can now benefit from their ties to the games, as well.
Here's what that means in plain English.
First of all, What is Rule 40?
Rule 40 is place to prevent over-commercialization of the Olympics. After all, the games are about bringing together the world's best amateur athletes in spirited competition that promotes unity.
Yadda, yadda, yadda.
Right. In reality the games have become a giant moneymaker. The London Games in 2012, for example, reached a record high of $1.1 billion in sponsorship revenues, and Rio has already matched that figure, according to Bloomberg. The best way to raise ad sponsorship rates even higher is to create scarcity. Rule 40's what does that.
How so?
If there's one thing international sports organizations love, it's rules. And the IOC is a bureaucratic monster. There are two types of Olympic sponsorships: One is at the international level (the IOC) and the other is at the national level (Team USA, for example). The IOC and the National Olympic Committees in every country have sold Olympic sponsorship rights for a large sum of money.
How does this play out on the field, so to speak?
Rule 40 has a blackout period (nine days prior to the Opening Ceremony until three days after the Closing Ceremony of the Olympic Games) where athletes, trainers, coaches and Olympic officials are not allowed to use their names or interact with unofficial sponsors for advertising purposes. Sanctions for violators include disqualification and stripping of medals. The biggest sponsors at the upcoming Olympics include McDonald's, P&G and Coca-Cola, which have signed endorsement deals with soccer star Alex Morgan and three-time Olympic gold medalist Nathan Adrian.
What's changed for the Rio Olympics?
Rule 40, in the era of Instagram, Facebook and Twitter, is not popular with athletes, many of which have a small window of time to make money off the attention they'll receive. The IOC revised Rule 40 in February of 2015 to let athletes to appear in generic advertising as long as it does not explicitly mention the games or use any exclusive Olympic and Paralympic intellectual property, including the Olympic and the Paralympic symbols, as well as specific terms including "Olympics," "2016," "Rio," "games" and "gold." Athletes are also now allowed to communicate with non-official sponsors on social media on condition that they don't use Olympic and Paralympic intellectual property.
OK. How has the relaxed Rule 40 affected advertisers then?
The new guidelines have opened the door to more brands that are interested in marketing around the games. "It can benefit high-profile athletes and it's an opportunity for brands that cannot afford Olympic sponsorships to tap into the buzz around the games," said Luke Bonner, marketing manager of sports and entertainment for agency GYK Antler, "Given the time constraints and restrictions set by the IOC, it would be interesting to see how brands are becoming creative with the parameters and get the most of their endorsement deals."
Any recent examples?
Under Amour, which sponsors 250 Olympic athletes but isn't an official team sponsor, debuted an ad featuring the U.S. women's gymnastics team in February and a short film about Michael Phelps in March as part of its "Rule Yourself" campaign. Both ads followed the March deadline and neither contained any Olympic intellectual property.
"If you are Nike and want to set your dominance, it makes sense for you to become an official sponsor," said Bonner. "It's more cost-efficient for Under Amour to sign endorsement deals with individual athletes as the brand may not afford an official sponsorship yet."
Sounds sneaky.
Let the games begin.
https://digiday.com/?p=190162
December 8, 2023 • 3 min read
For Atlas Creative, expanding into Roblox is not solely a play to scale up. The company believes there are concrete benefits that will come with having a hand in multiple metaverse platforms.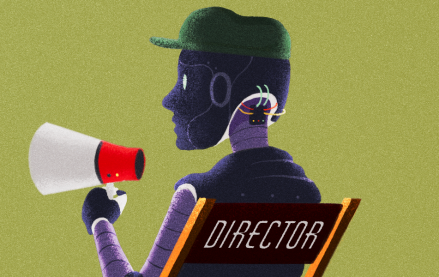 December 8, 2023 • 5 min read
Since ChatGPT became a breakout hit, the names of numerous AI companies and products have entered the cultural vernacular.
December 8, 2023 • 4 min read
Even as linear TV ad spend declines, 23andMe is reinvesting in the channel to boost brand awareness.