What happened to beauty's on-the-go wipes brands in 2020?
December 29, 2020 • 5 min read
•
•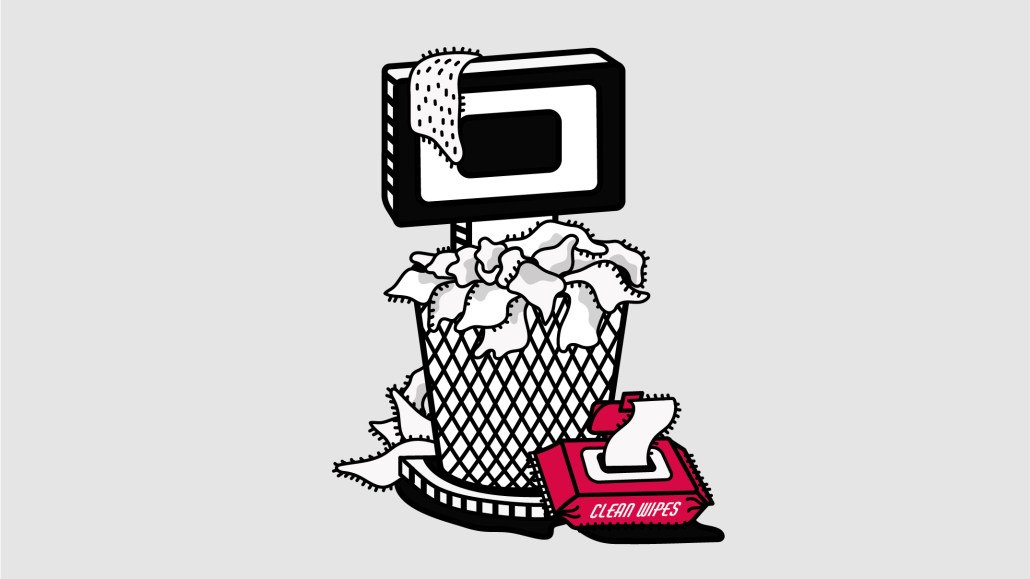 Ivy Liu
This story is part of Endgames, a Digiday Media editorial package focused on what's next, what's coming, and what's being phased out in the industries we cover. Access the rest of our Endgames coverage here; to read Glossy's Endgames coverage, click here; Modern Retail's coverage is available here.
One of the biggest impacts Covid-19 had in 2020 was the immediate halt of the on-the-go lifestyle. Consumer spending habits quickly shifted, impacting the brands and categories that catered to the hustle-and-bustle customer.
Pre-pandemic American life, especially for people in metropolitan cities, was often dictated by an always-on mentality. The average American commute to work was 27.1 minutes in 2018, and the average workweek was 44 hours. Add to that everyday household chores and child-rearing, as well as leisure activities such as working out, and there was a business opportunity for wipes. Wipes, including makeup wipes, deodorant wipes and body wipes, had become popular over the last five years as more sub-categories emerged. According to the brands behind them, they were perfect for tucking into a pocket or purse, and using for touchups at the gym or in-transit as someone ricocheted from one location to another.
But now the wipes category has been upended by stay-at-home lifestyles, gym closures, and easier access to sinks and showers. According to NPD Group, January-October saw a 38% year-over-year sales decline in makeup remover wipes, a 47% sales decline in facial cleansing wipes and a 12% sales decline in deodorant wipes. Even as the world emerges into a post-pandemic life (the CDC reports most Americans should be able to receive a vaccine by end of 2021), there are long-term consequences for wipe brands as at least 80% of people desire a hybrid telecommute workplace, according to a Gartner survey.
Goodwipes, which sells body wipes, flushable wipes and feminine hygiene wipes at Target and CVS, among other retailers, has seen a notable shift in its sales. Body wipe sales declined while flushable wipes increased, especially as people sought alternatives due to toilet paper shortages, said Charlie Siciak, Goodwipes co-founder. He said the brand's body wipes were often sold through boutique fitness studios, though he declined to share the sales drop of body wipes. Goodwipes's body wipes made up 20% of overall sales pre-coronavirus. Sales of flushable wipes, meanwhile, increased by at least 200% through retail partners; feminine wipes sales increased 25-50% across retailers.
To adapt to these consumer preference changes, Goodwipes switched up its marketing tactics. Body wipes were often featured at in-person events in partnership with fitness boutiques, and travel or hospitality events. Pre-coronavirus, 30% of the marketing budget was dedicated to wipes, but this has decreased to approximately 9%, Siciak said. In July, Goodwipes launched a subscription offering for flushable wipes, as a response to customer needs and to have more control over its inventory. The 7-year-old brand also shifted its tone during the pandemic to bring more sensitivity and empathy into its copy and imagery, but it maintained its humor and education around flushable wipes.
"We're all sitting in the house and starving for community, so Goodwipes is trying to make little points of connection along the way, as well as [increase] education about the misconceptions around flushable wipes," he said.
Goodwipes is not the only brand to see customer attention shift from body wipes to other wipe products. Jackie Stauffer, founder and CEO of wipe brand Recess, said body wipe sales have been flat, and sales of the brand's After Sun Aloe Wipe and Charcoal Hair Blotter declined by 22% and 14%, respectively. Stauffer said part of the reason was a de-emphasis by the brand on pushing these products, especially as they were often distributed at in-person events. Recess is sold through independent boutiques and gyms, as well as at retailers like Free People and Violet Grey. A spokesperson for Violet Grey said sales for cleansing cloths for all brands have been relatively flat, and that the retailer has not seen a significant increase or decrease in overall wipe sales as a result of the pandemic.
Recess has focused on promoting its products among frontline workers and busy parents, instead, while also prioritizing its Amazon storefront. Recess's Bacteria Fighting Face Wipes saw a year-over-year increase of 89%, while its deodorant wipes experienced a 52% sales increase and face cleansing wipes saw a 44% increase. The brand will debut hand-sanitizing wipes in January.
"People are weirdly just as busy, [but] the definition of busy is different. People aren't going to the gym and then straight to work anymore, but we are hearing from a lot of busy parents," said Stauffer. "Even though people aren't on the go, the home used to be an oasis. Now, you're doing all the activities and all the same things [in your life], but in a consolidated way."
There is evidence to support Stauffer's observations. The Wall Street Journal reported in October that even though U.S. telecommute workers no longer have a commute, they are working longer during the pandemic. Meanwhile, data from fitness platform ClassPass showed that 12 p.m. became the most popular time to work out during the week for the first time ever; lunchtime workouts have increased year-over-year by 67% increase.
"The way our day has have shifted is still not convenient," said Stauffer. "It's still a dynamic day with a lot of different needs, and in some cases, more challenging needs. It was not the strategy that we had originally set out for, but part of being a startup is adapting."
https://digiday.com/?p=387407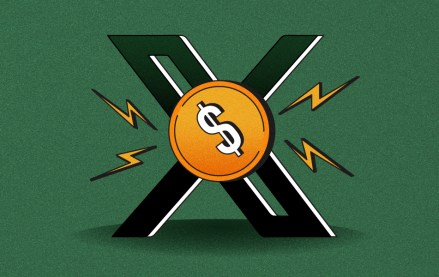 December 4, 2023 • 4 min read
Less competition for ad inventory means lower prices, but at the cost of associating with a platform facing ethical challenges.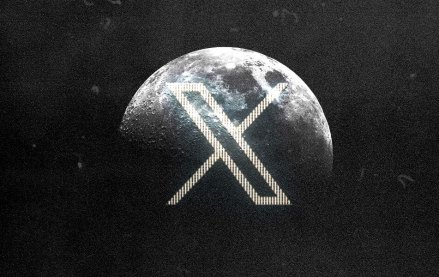 November 30, 2023 • 4 min read
In the packed DealBook conference in New York yesterday, owner Elon Musk bluntly told them to shove it.
November 30, 2023 • 2 min read
WorkTok, or CareerTok, is in full force. Combined, those hashtags on TikTok have over four billion views and it is benefiting Gen Z.