The "premium inventory" moniker is bandied about by industry press and at conferences on a daily basis. In reality, the term is loosely defined and means different things to different people, often depending on their business interests. Digiday asked a range of senior executives from the agency and publishing worlds to weigh in on how they define "premium."
Kristine Welker, chief revenue officer, Hearst Digital Media.
I would say that premium is based on the value a consumer or user places on it. In some cases, the greatest value might not always be homepage; it might be relevance at the article level, which is often the least sexy or premium but best performing, hence, the influence and impact of audience targeting, direct marketers have taught us that nooks and crannies with the right message at the right to time are worth a premium.
Barry Lowenthal, president, The Media Kitchen.
The idea is a manufactured designation that sellers created to help justify higher pricing. They used it to claim that their inventory is better than their competitors'. We believe neither the buyer nor the seller should determine whether or not inventory is premium. What matters is the audience, not the inventory. Calling content premium was a useful proxy for finding the right target. But now that we have more transparency into the target, what matters is finding them when they are demonstrating the right behaviors. What matters to us a great deal is brand-safe content, but we try and refrain from calling some inventory premium and other inventory non-premium.
Jim Spanfeller, CEO at The Spanfeller Media Group.
Premium can mean all sorts of different things to different people. To me, it is an ad impression that is in view and is surrounded by a high-quality environment. Definitions for "high-quality environments" can run the gambit, but generally speaking, we know it when we see it. For me, it is an environment that someone has gotten to because they have interest in that topic or service and that they stay involved with for an appropriate amount of time because it meets their needs and expectations. It also suggests that the type of content surrounding the impression in some way adds value to the impression due to very high-perceived value of the editorial content or very targeted to the type of user that the advertiser is trying to reach. Clearly, low-value inventory is represented by things like more than two or three ad units on a page, bottom of the page placement, poor-quality environments like email and so on.
John Montgomery, COO, GroupM Interaction.
It's a moveable feast, and it may not be the same for everyone, but I would say the characteristics of premium inventory are: professional content, high-reach sites (i.e., not long tail), brand-safe and reputable publishers. Note the above does not assume that you have to buy premium inventory as reserved media from premium sites; you could buy premium ad inventory audience through programmatic buying.
James Kiernan, SVP, managing director, ZenithOptimedia
In short, we tend to define premium inventory based on factors such as supply and demand in the marketplace, how contextually relevant and credible it is to a select category and if there's a strong track record with regards to performance.  It by no means is limited to top tier properties or the most established players and it will of course depend on the client and their objectives.
Brendan Moorcroft, CEO, Mediabrands Audience Platform.
I'll try to keep it simple. For MAP, premium inventory is defined as class A, above the fold, adjacent to relevant content impressions delivered on a top 100 trafficked site.
Curt Hecht, chief global revenue officer, The Weather Company.
For marketers, premium ad inventory means knowing your ad is connected to a highly valuable audience and connected to content or an experience that's important to consumers. For publishers, it means giving marketers a great platform to connect with audiences. For The Weather Company specifically, weather is tied to 1/3 of the economy, so for us it's about offering a real-time marketing platform for advertisers that can move their products and services. What isn't it? When you don't really care what your ad runs next to or about the context or environment in which it appears. All of that said, premium's always in the eye of the beholder. At TWC, we think everything we offer is premium because we help people to be more informed in their lives. We're a compass for people; we help them plan their day, whether in good or bad weather. And we helped save lives during Superstorm Sandy; there's nothing more premium than that. Marketers like insurance companies, retailers and battery makers agree. When consumers were in need, we were there to support them, and those are some of the most important messages marketers have.
Julian Zilberbrand, global digital director of strategic partnership and technology solutions, Starcom MediaVest Group
Publishers view premium very differently than advertisers. For advertisers, premium is the type of inventory that will help them meet specific KPIs, based on factors like volume and audience segments. A lot of publishers label their inventory as premium, and often it's not a fair representation of what it is. There's no cutoff when it comes to things like comScore rankings; it depends what makes sense for the advertiser. Every campaign and advertiser has different goals; therefore, some might look at more niche environments. It's subjective. Perhaps premium has shifted a degree into environments that let advertisers communicate with consumers a little more and have more of a two-way dialogue. It comes down to what the advertiser is prepared to pay for the environment.
https://digiday.com/?p=25587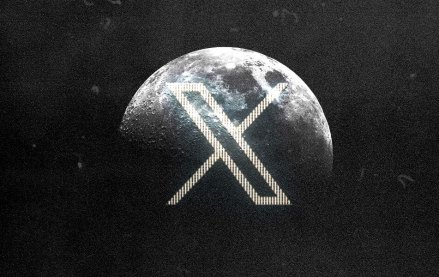 November 30, 2023 • 4 min read
In the packed DealBook conference in New York yesterday, owner Elon Musk bluntly told them to shove it.
November 30, 2023 • 2 min read
WorkTok, or CareerTok, is in full force. Combined, those hashtags on TikTok have over four billion views and it is benefiting Gen Z.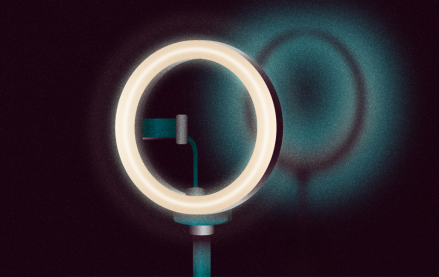 November 30, 2023 • 5 min read
In this week's Digiday+ Research Briefing, we examine how brands have been upping their TikTok investments this holiday season, how Lyft and the MSG Sphere are positioning themselves as ad opportunities beyond OOH, and how publishers are committing to building their events businesses in 2024, as seen in recent data from Digiday+ Research.